We had dinner at UCC Vienna Café at The Podium last April. It was our first time there actually, and we really didn't know what to order. After browsing their menu for a few minutes, we finally decided to have Frankfurter, Boneless Bangus and Fried Chicken Spaghetti for dinner.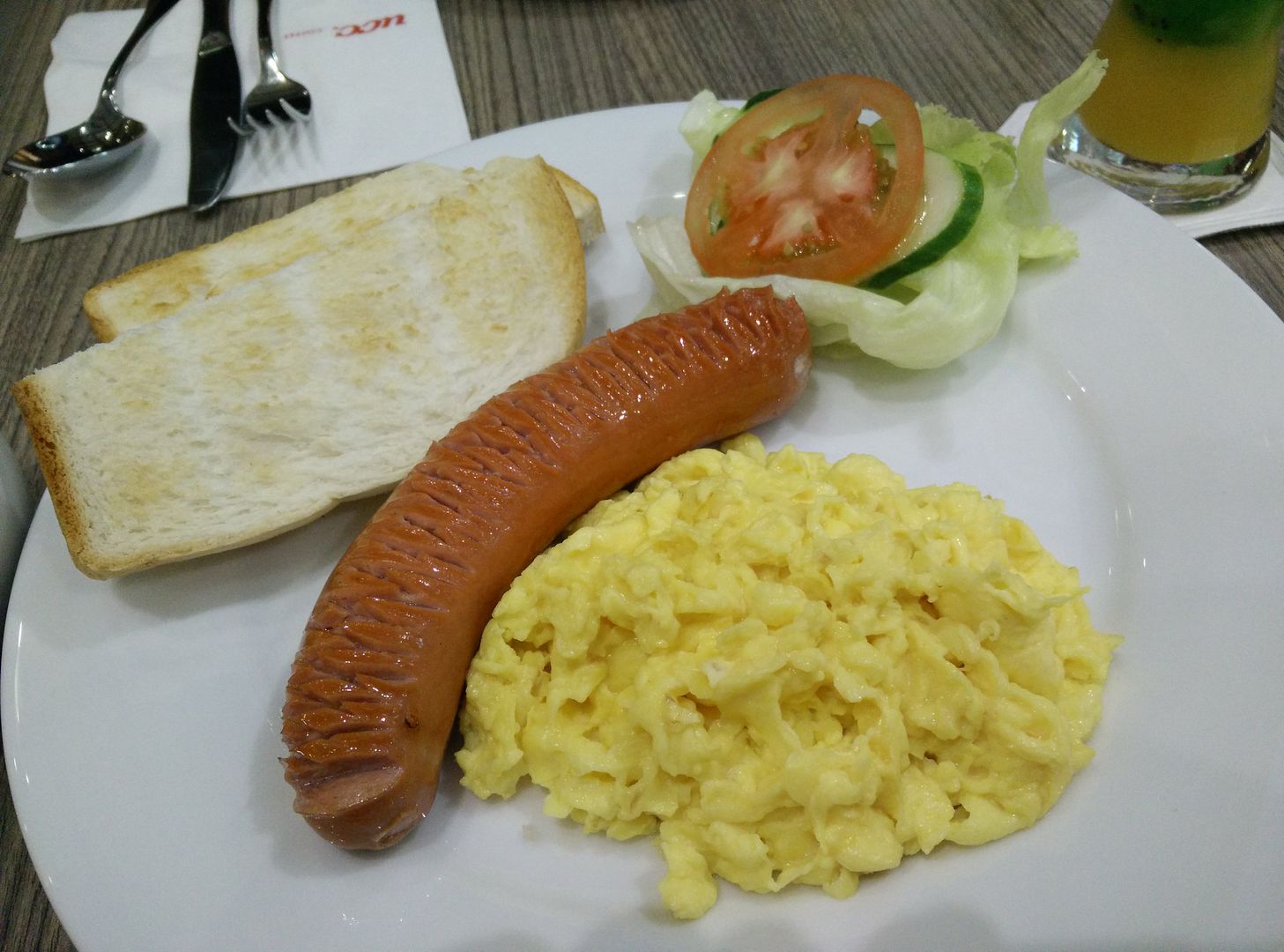 Frankfurter, Php379.00
Frankfurter
is one of the Western breakfast meals being offered at UCC Vienna Café. It has frankfurter, Japanese salad, white or wheat buttered toast, and egg (scrambled, fried or poached). It is served with UCC Breakfast Coffee, orange juice or hot cocoa but only if you order it during breakfast. Hubby shared some of his frankfurter with me, and I liked it because it wasn't salty. This meal was actually perfect for hubby because he's trying to reduce his rice intake.
Boneless Bangus, Php379.00
This
Boneless Bangus
is for moi. It's a Filipino breakfast meal consisting of fried boneless
bangus
(milkfish), Japanese salad, garlic rice and egg. Like the Frankfurter, this also comes with a free drink, but again, only when it's ordered during breakfast. The
bangus
was fried to perfection, and it was tasty, too, plus the serving was huge. The sweet and slightly tangy Japanese salad was also a winner. I was doubly happy because hubby gave me the Japanese salad on his plate.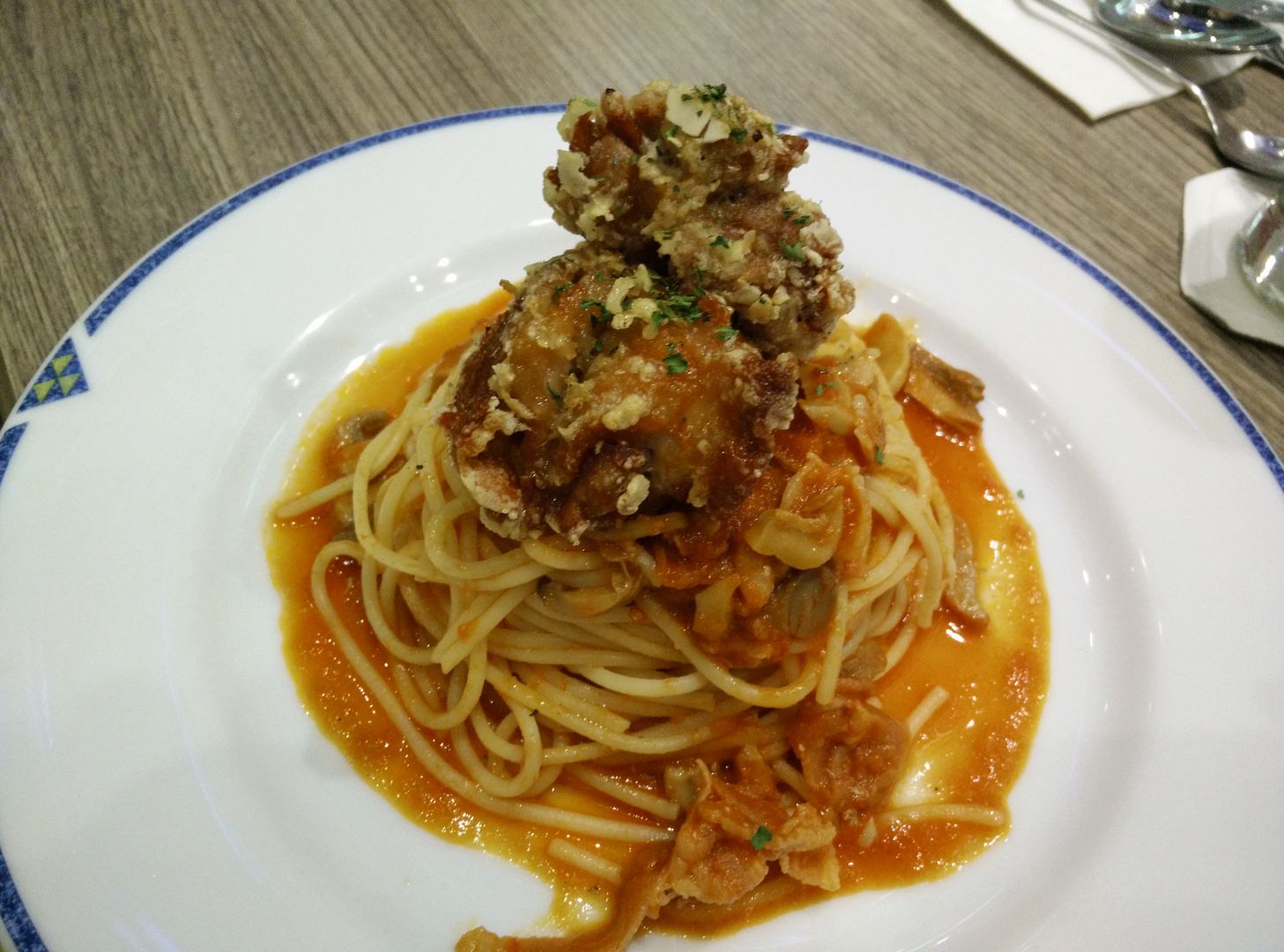 Fried Chicken Spaghetti, Php409.00
And our son had this
Fried Chicken Spaghetti
. You have two choices for the sauce: tomato sauce or cream sauce. Justin said the fried chicken was yummy. He also liked the spaghetti, but he had me removed all the mushrooms since he's not really fond of them. Personally, I find this spaghetti slightly overpriced.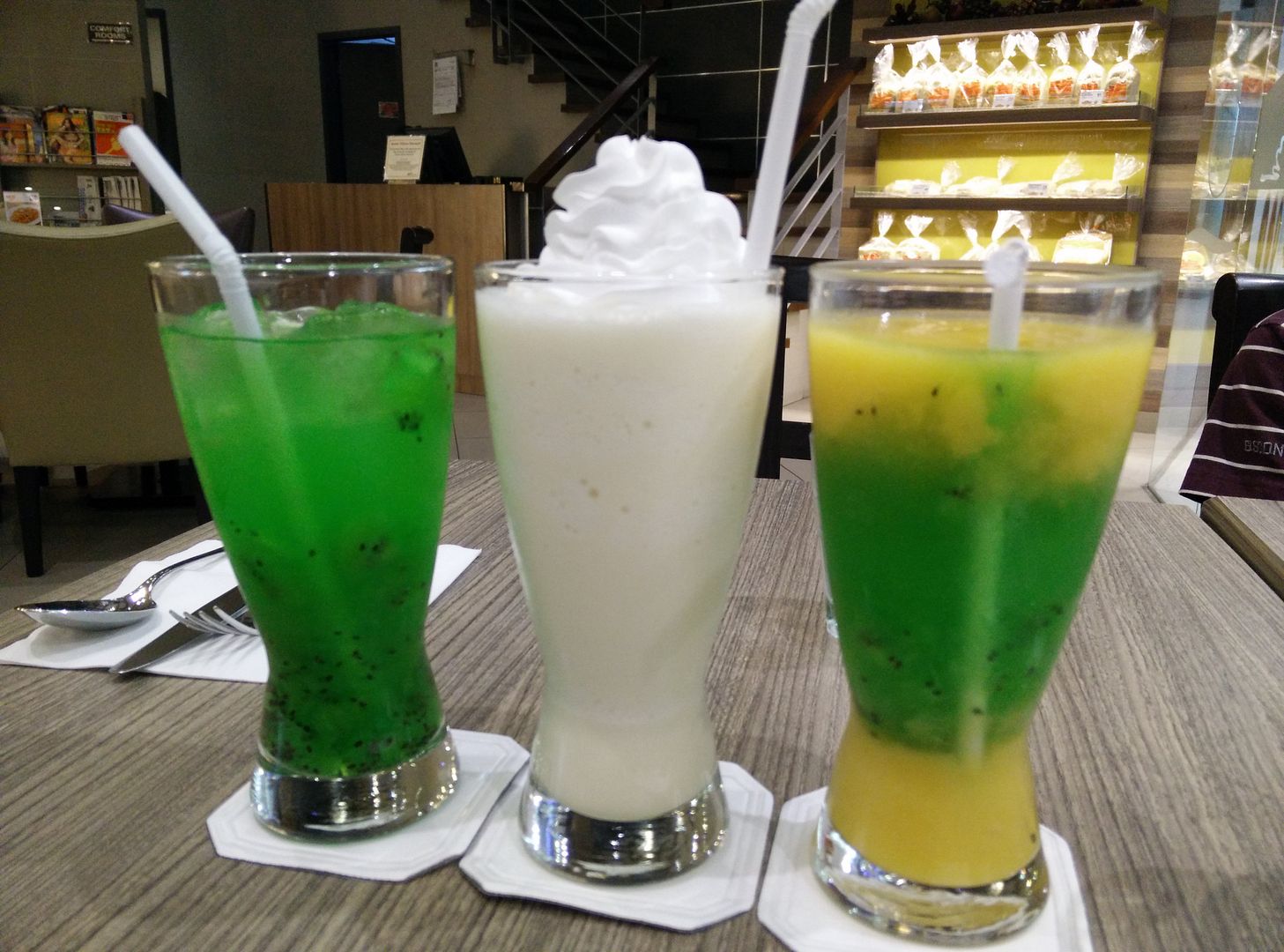 Kiwi Juice, Php179.00; Vanilla Cream Cooler, Php170.00; Mango Kiwi Swirl, Php199.00
The UCC drinks look exciting, so we ordered Kiwi Juice, Mango Kiwi Swirl and Vanilla Cream Cooler. The
Kiwi Juice
has real kiwi fruit inside, while the
Mango Kiwi Swirl
combines both mango and kiwi fruit. The
Vanilla Cream Cooler
, on the other hand, is vanilla shake topped with whipped cream. We enjoyed these cool and refreshing drinks.
UCC Vienna Café at The Podium is a quiet, spacious and elegant place. While the prices of their food are a bit stiff, there's a wide selection to choose from, so I suggest you choose well to get your money's worth.
UCC Vienna Café
Ground Floor, The Podium
Mandaluyong City