We have recently discovered (through hubby's friend and officemate) a quaint dining place at Greenhills Shopping Center that you can go to if you're craving for Pinoy comfort food and/or Filipino dishes with a twist or even an all-day breakfast. It's called Casa Reyes Bistro Filipino. Our early family dinner there more than a week ago consisted of Crispy Pinakbet with Crunchy Pork Belly, Chicken Inasal Sisig and Honey Fried Chicken.
Crispy Pinakbet with Crunchy Pork Belly, Php300.00
Crispy Pinakbet with Crunchy Pork Belly
, sounds interesting, right? It has all the ingredients of pinakbet (veggies, meat and sauce with shrimp paste) but prepared and served differently. All the ingredients, pork belly included, are breaded and fried to crunchy perfection with the pinakbet sauce placed separately on a small metal pot. To enjoy the crispiness of the veggies and meat, we had a bite of either the veggie or pork belly (or both) for each spoonful of steamed rice drizzled with pinakbet sauce. It was delightful at the beginning but the oil in both veggies and meat made it a little bit cloying (
nakakaumay
) in the end. It was an experience worth trying, though.
Chicken Inasal Sisig, Php275.00
Can't decide between Chicken Inasal and Sisig? Then give Casa Reyes's
Chicken Inasal Sisig
a try. It's soft and chewy, instead of crunchy. It's also made not spicy perhaps to retain the inasal flavor of the chicken which is what's unique about this sisig dish.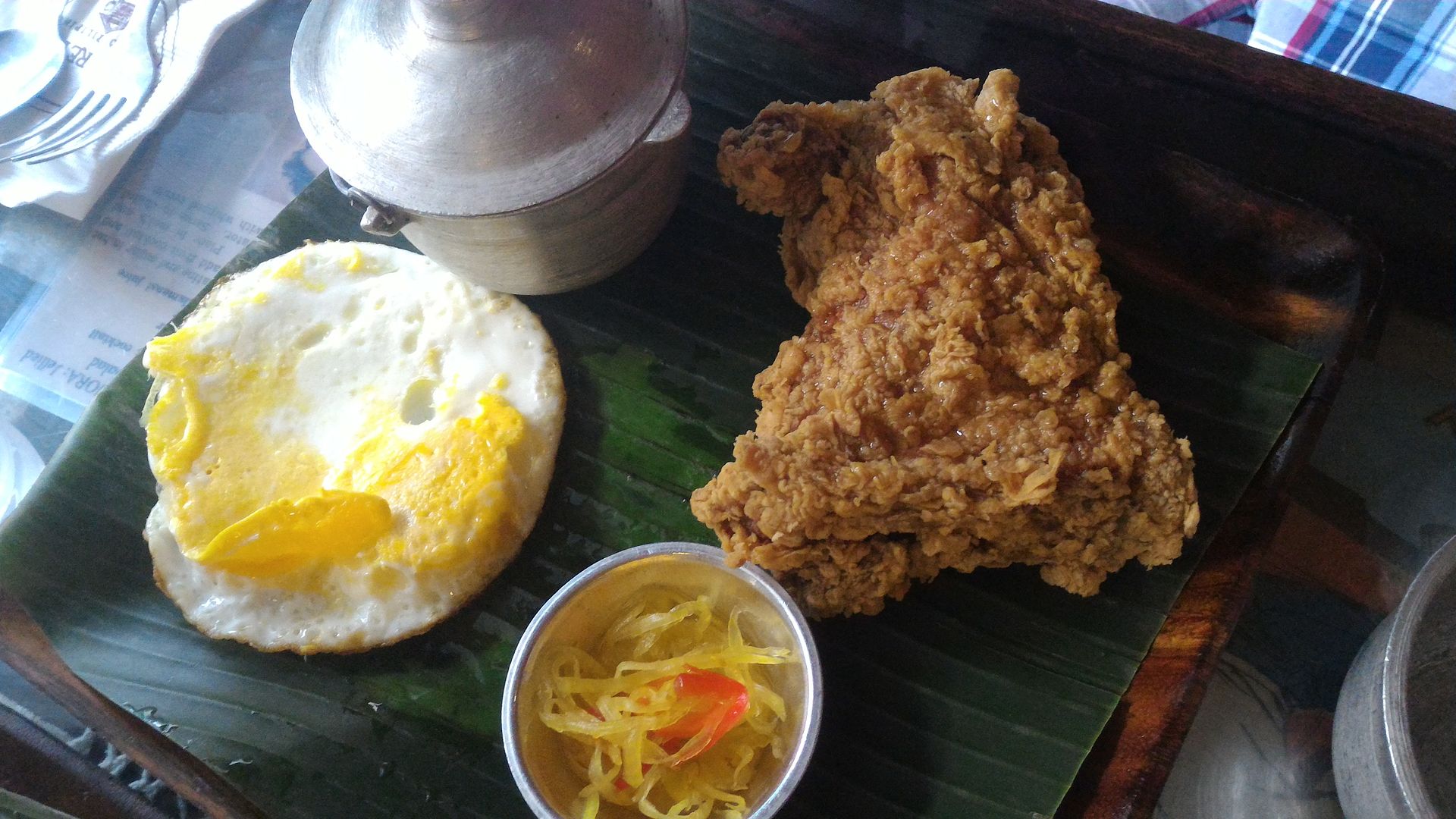 Honey Fried Chicken, Php255.00
Our son ordered the slightly sweet
Honey Fried Chicken
that's a combination of crispy (outside) and soft and juicy (inside). It's an all-day breakfast meal served with garlic fried rice sunny-side up egg and
atchara
(pickled papaya). He liked it, but he wasn't able to finish everything on his plate because he said his tummy was already full.
If you noticed, dishes at Casa Reyes are served on wooden plates lined with banana leaves, and rice is served in small metal pots. I love those details! On our next visit, we'd love to try their Buko Chopsuey, Aligue Rice and Arrozcaldo-Goto.
Casa Reyes Bistro Filipino
Ground Floor, Connecticut Carpark Arcade
Greenhills Shopping Center
Greenhills, San Juan City