Our 5th grader turned 10 years old last July 7. We didn't get to celebrate that day because he was in school. His Dad treated him instead to a post-birthday dinner at Sarsa Kitchen + Bar in SM Megamall. We've already been to Sarsa's SM Mall of Asia branch last year, and we enjoyed our dining experience there. We went to a nearer branch this time to have dinner with our birthday boy.
Tortang Talong with Sardines & Kesong Puti, Php210.00
If I'm not mistaken this
Tortang Talong with Sardines & Kesong Puti
used to be called Tortang Talong with Crispy Sardines & Kesong Puti. I clearly remembered this dish because it was one of our favorites during our visit to their MOA branch. Well, we still liked it. I missed the crunch of the crispy sardines, though. I also noticed that there was less kesong puti now sprinkled on top of the tortang talong, but hey, it still tasted great. It's served with pinakurat and chili banana ketchup.
Twice-Cooked Pork Belly, Php325.00
It was our first time to try this
Twice-Cooked Pork Belly
. As expected, the meat was tender. Served on the same plate alongside the meat is the ginamos gata and chili garlic sauce, so you actually have a choice to eat the pork belly on its own or have it drizzled with some sauce. I like it with the sauce.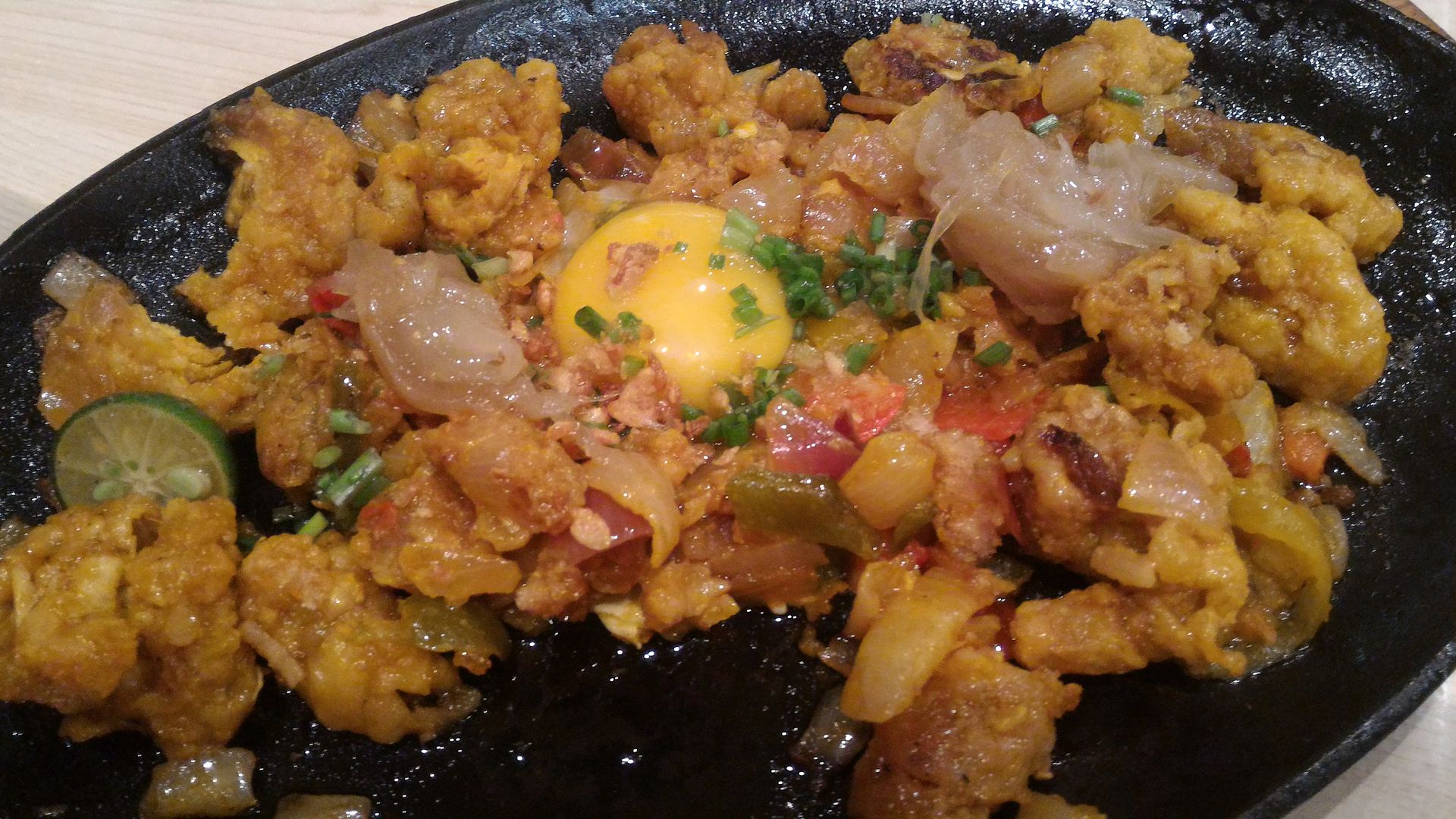 Tuna Sisig, Php365.00
Want a healthier sisig? Then try Sarsa's Tuna Sisig. They used tuna chicharon here, so the sisig is chewy rather than crispy or soft. Aside from tuna chicharon, this Tuna Sisig also has lambanog onions, atsuete aioli and egg. It's served on a sizzling plate with calamansi wedge on the side.
The birthday boy had a little of everything, but it was actually hubby and me who enjoyed our dinner more. And oh, my Buko Pandan Shake was also refreshing! I didn't have a good picture of it, though.
Sarsa Kitchen + Bar
3rd Floor, Building A
SM Megamall
Mandaluyong City