Kuya J Restaurant occupies the place vacated by Mannang at SM Megamall. The place, spacious and well-lit, offers classic Filipino dishes with a twist. We tried their Grilled Scallops, Kare-Kareng Bagnet and Spicy Sizzling Mixed Seafood.
Grilled Scallops, Php230.00
We ordered
Grilled Scallops
because it is one of Kuya J's bestsellers. These are grilled scallops with cheesy butter toppings. Our 9-year-old son ate a lot of these because he said they're yummy. Well, they are, albeit slightly salty.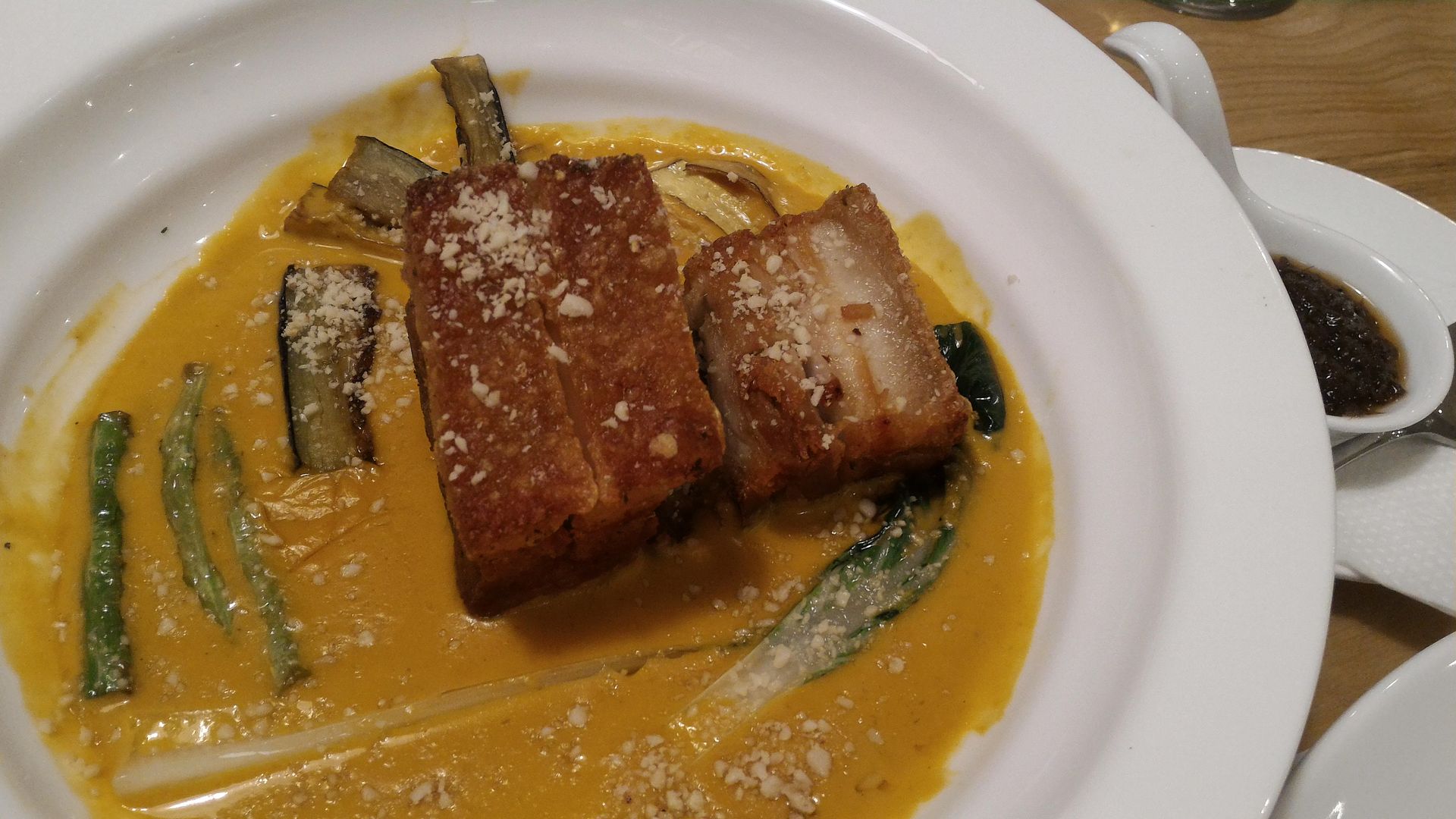 Kare-Kareng Bagnet, Php399.00
This
Kare-Kareng Bagnet
combines two dishes that hubby and I love, Kare-Kare and Bagnet. We enjoyed this crunchy and savory bagnet with thick and creamy peanut sauce! You can actually forego the bagoong (shrimp paste) because it already tastes so good on its own. We highly recommend this signature dish!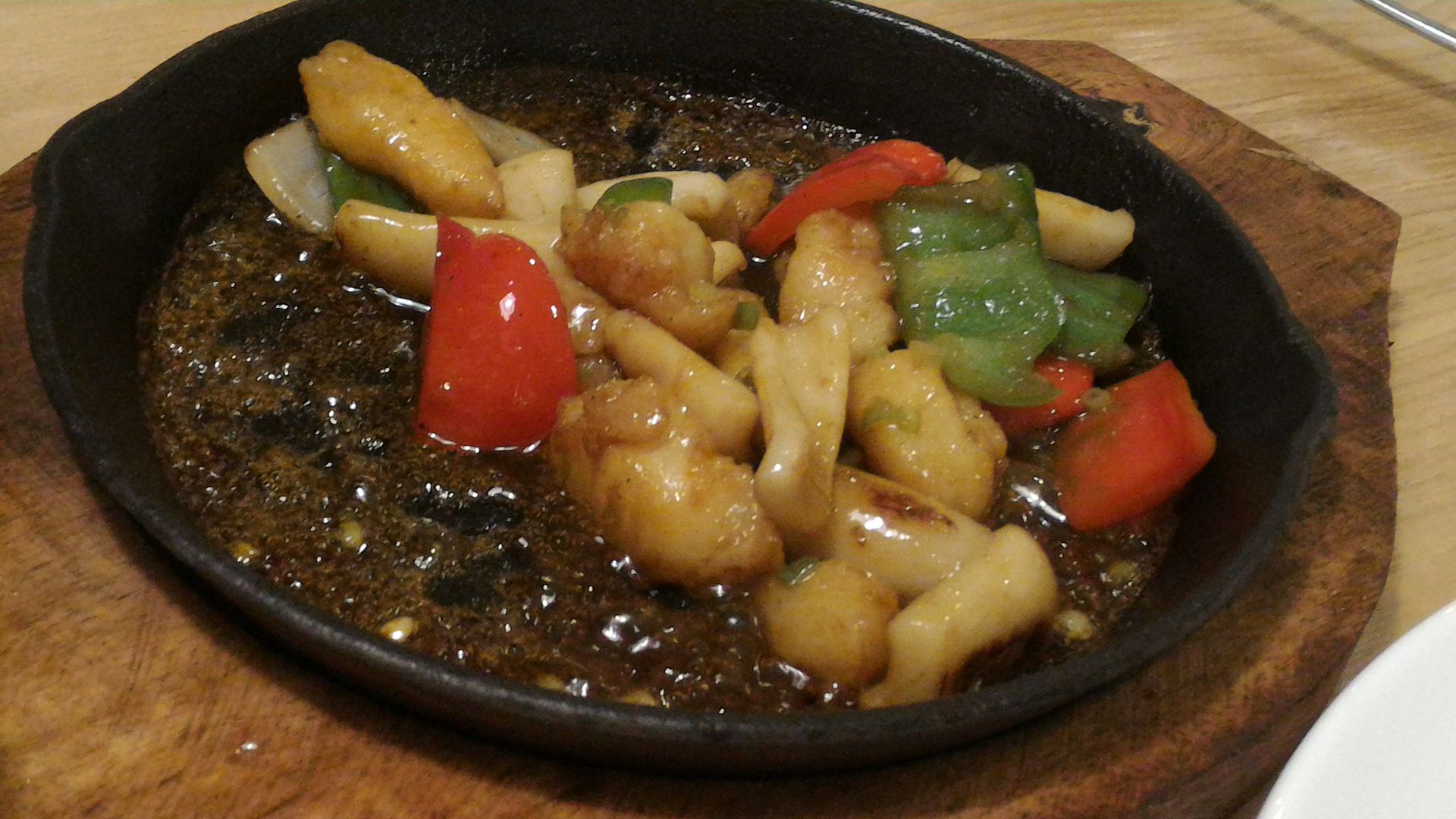 Spicy Sizzling Mixed Seafood, Php280.00
Fish, shrimps and squid are mixed together with green and red bell peppers in a sweet and spicy sauce to create this
Spicy Sizzling Mixed Seafood
. This is a little bit out of place here not because it wasn't delicious – it was! – but because it didn't nicely complement the taste of the Kare-Kareng Bagnet. In short, they don't go well together, so we suggest pairing this with a different pork or beef dish.
Here are the things we like about Kuya J Restaurant: (1) It can accommodate a lot of diners because the place is big. (2) You would feel comfortable while eating because the place is not crowded. (2) The food is delicious and affordable.
Kuya J Restaurant
Ground Floor, Building A
SM Megamall
Mandaluyong City