When my 8-year-old son arrived home from school last Wednesday, his face broke into a wide grin when he saw his sweet surprise on our dining table, a box of Limited Edition Halloween Doughnuts from Krispy Kreme. Doughnuts are my son's comfort food, so seeing and relishing those yummy sugary treats really made his day.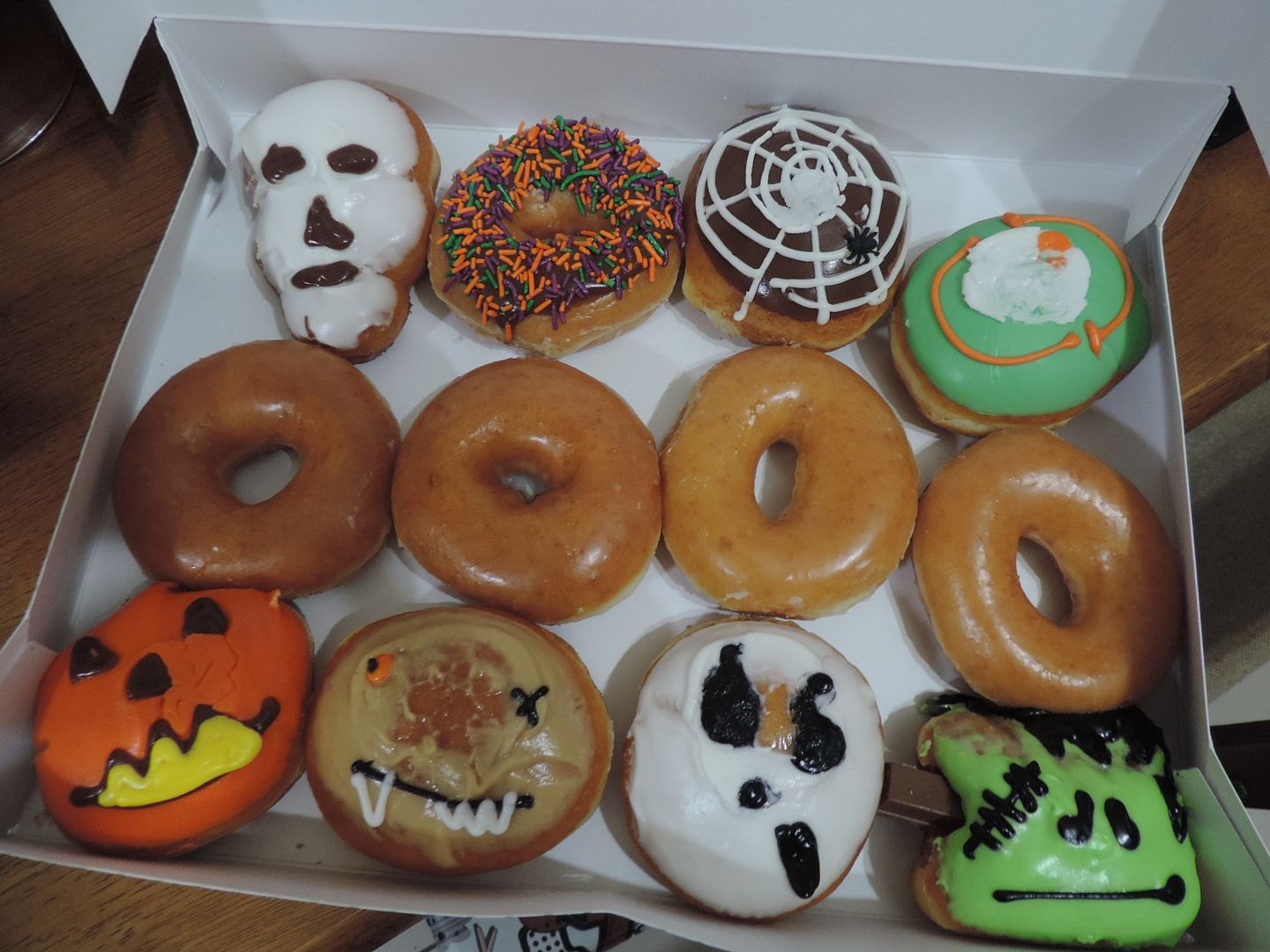 Inside the box, you'll see the following fun and colorful Halloween doughnuts:
•
Ghostbusters
– filled with melt-in-your-mouth Marshmallow Kreme, dipped in white chocolate and topped with green apple splat and yummy Ghostbusters candy
•
Puft Marshmallow
– filled with Marshmallow Kreme, dipped in rich, vanilla icing and topped with an adorable chocolate sugar candy hat.
•
Frankie
– more toothsome than terrifying, this square-shaped delight is dipped in yellow vanilla icing, topped with luscious black chocolate with a Kitkat chocolate wafer bar sticking out of Frankie's head!
•
Scarecrow
, a lip-smacking peanut butter doughnut, topped with black chocolate and orange chocolate eye candy
•
Skwish, Pumpkin, Spider Web, Skull, Halloween Sprinkles and Boo Berry
– all custard-filled doughnuts.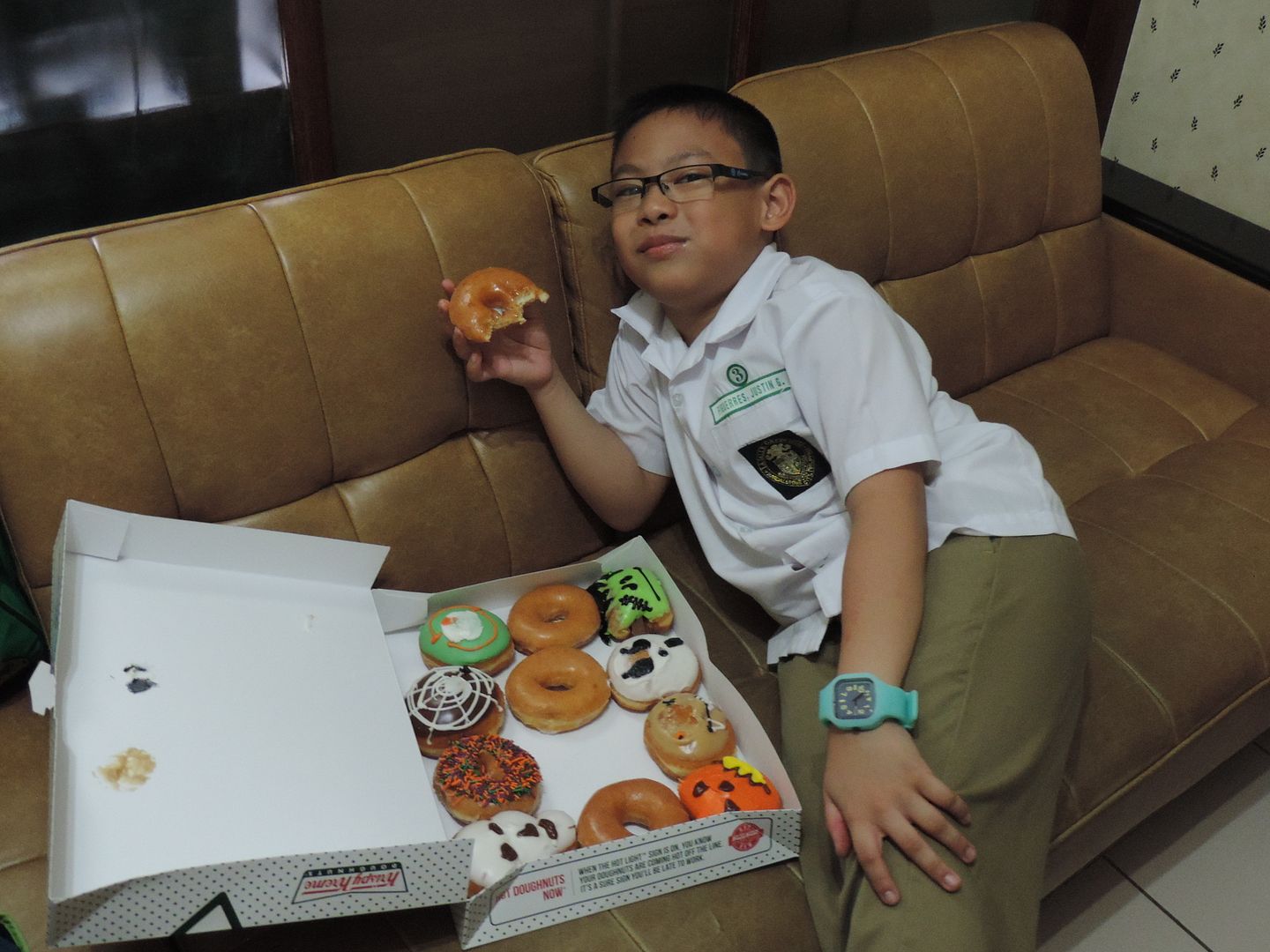 So what are you waiting for? Get hold of this
Limited Edition Krispy Kreme Halloween Doughnuts
now, paired with a tall cup of
Orange You Glad
. Kids are also invited to don their scariest costumes and drop by any Krispy Kreme store on
October 31
for Trick or Treat!
For more information, visit www.krispykreme.com.ph. You can also check out Krispy Kreme on Instagram, Twitter and Facebook: (KrispyKremePH).