We had our family dinner last Saturday at a place near us. Sobremesa is a restaurant at The Sapphire Bloc in Ortigas that offers a fusion of Latin American and Filipino cuisines. The dishes were created by Chef Benjo Tuason, the culinary genius behind Nest, Salo, URBN Bar & Kitchen, and Relik Tapas Bar and Lounge. We tried their Bulalo Estofado and Peruvian Spiced Roasted Chicken.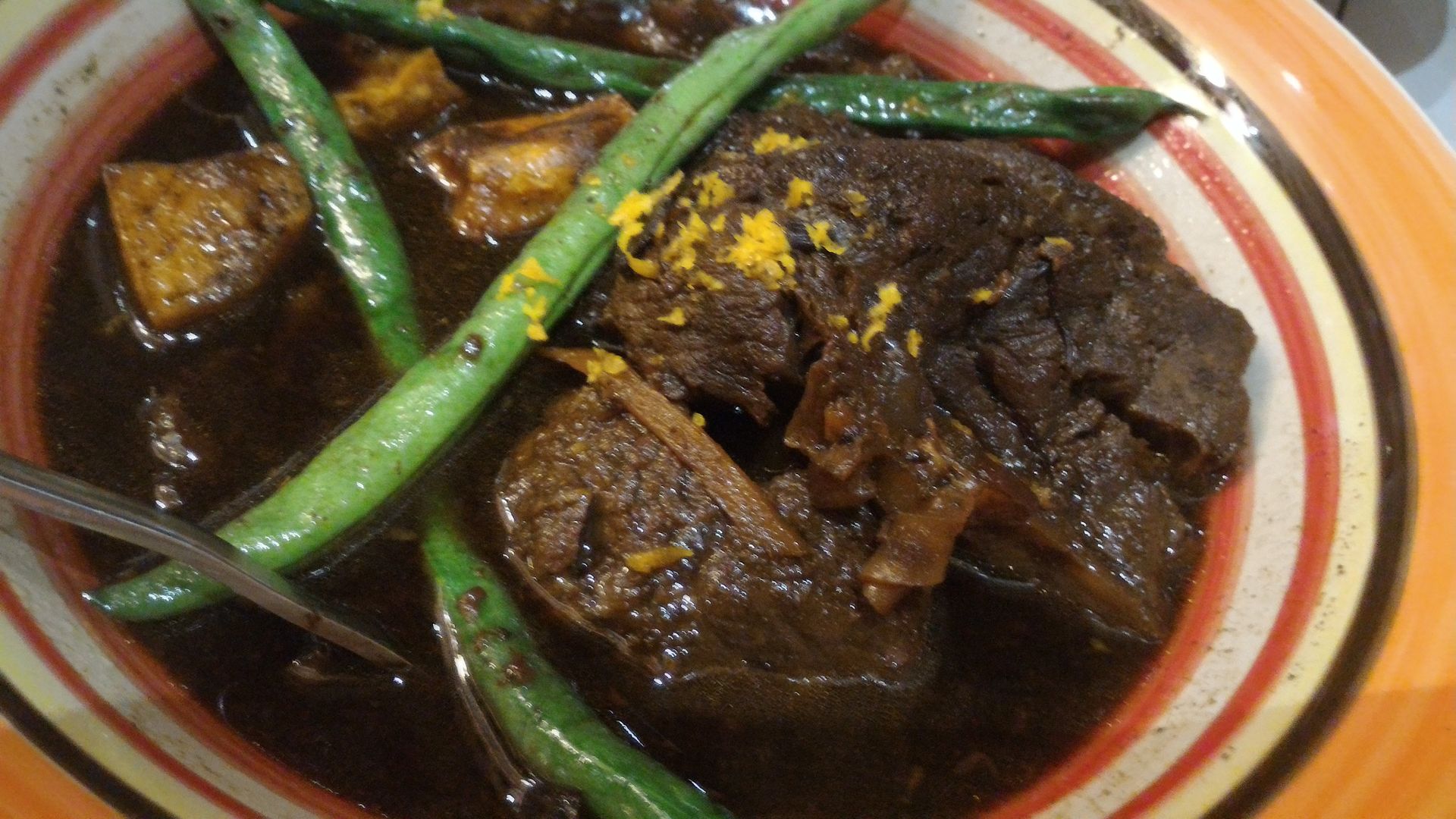 Bulalo Estofado, Php490.00
As the name suggests,
Bulalo Estofado
combines two dishes that Pinoys love: Bulalo and Estofado. Hubby and I both know what Bulalo is, and we're both very fond of it, but we're not really familiar with Estofado because we don't cook it at home, so I had to Google what it's made of to know how it tastes like. I learned that Estofado is a sweet and salty pork stew similar to adobo but with veggies. Described on the menu as a "family recipe," this Bulalo Estofado is slow-braised beef stew with orange, ginger, sherry butter, French beans and kamote fries. Well, it's soupy like Bulalo, but the broth is sweet and salty like Estofado. We enjoyed the tender meat. Hubby likes it. It's also fine with me, but personally, I prefer to eat Bulalo and Estofado separately than combined.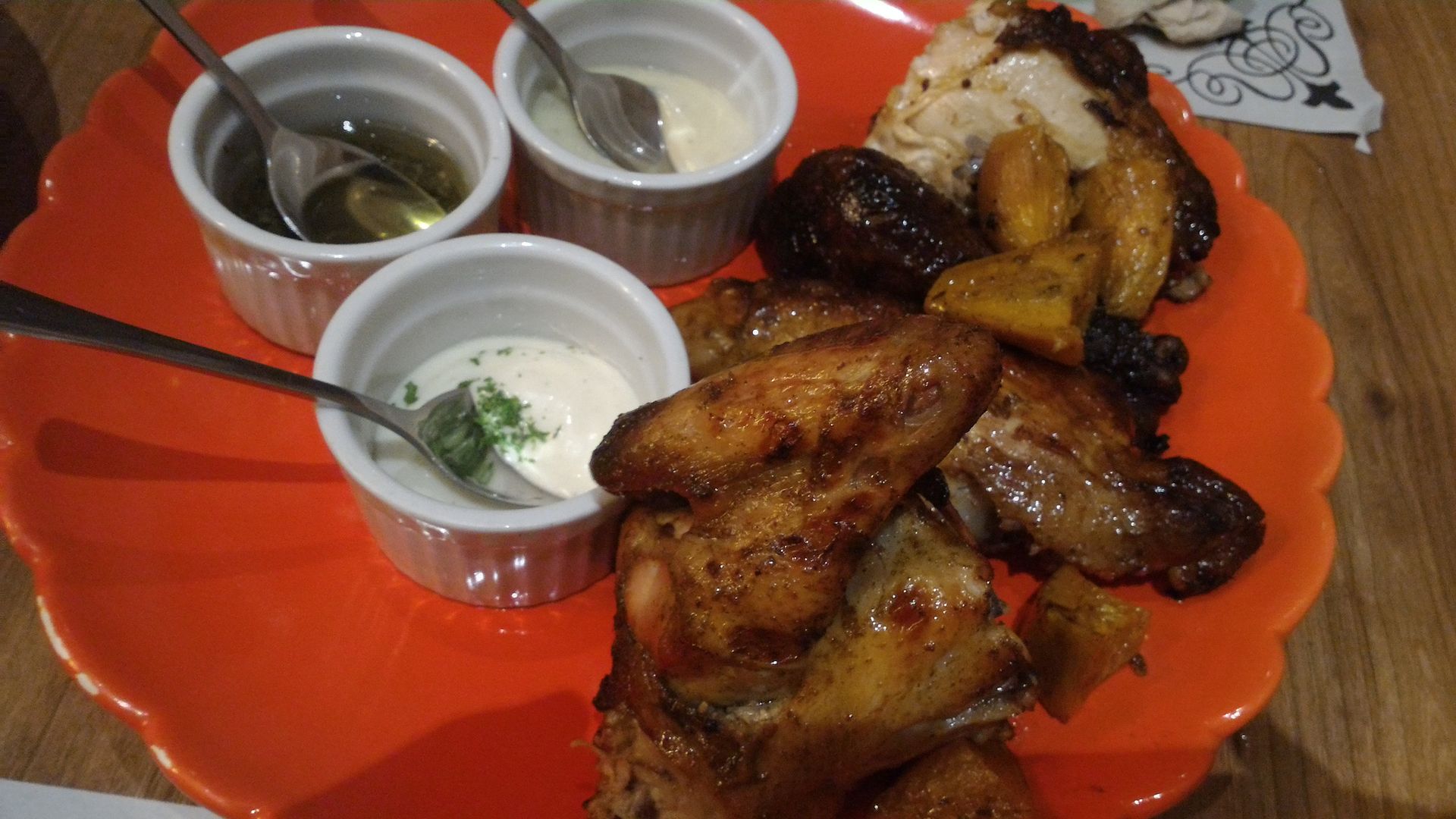 Peruvian Spiced Roasted Chicken (Half), Php380.00
We also ordered
Peruvian Spiced Roasted Chicken
. This is roasted chicken served with jalapeño and coriander, chimichurri and garlic yogurt sauce, plus kamote fries. The chicken tasted quite ordinary. It's actually the dipping sauce that adds flavor to it. I loved the jalapeño and coriander sauce, our son preferred the garlic yogurt sauce, while hubby enjoyed the roasted chicken without any sauce. I also liked the sweet kamote fries, by the way.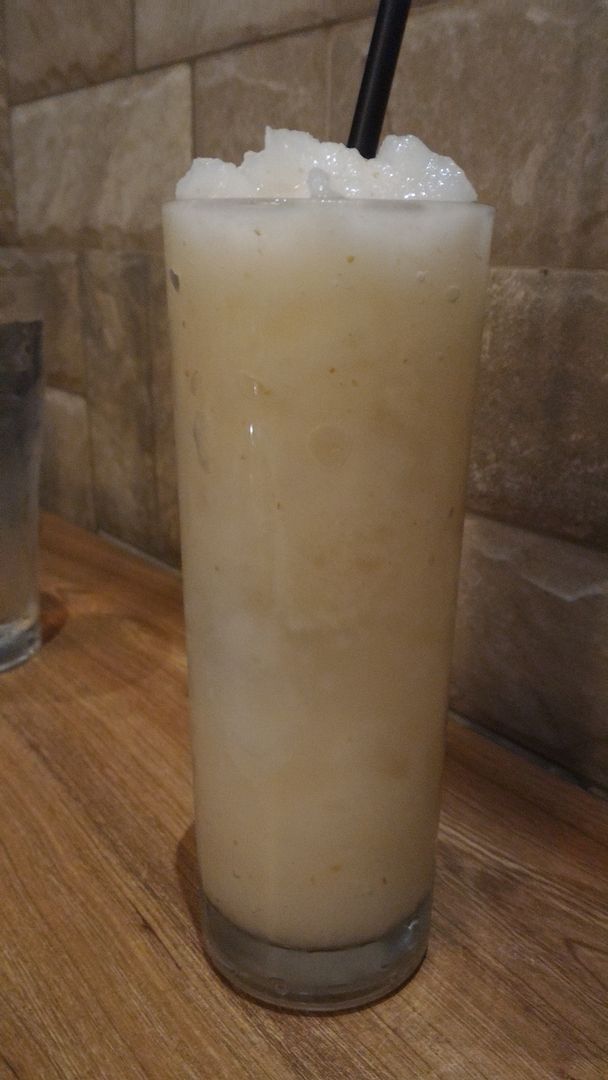 Lychee Smoothie, Php120.00
I tried their
Lychee Smoothie
. It was prepared just the way I like it, not so sweet. It was the perfect thirst quencher for me on a humid night.
It was a nice first try for us at Sobremesa. Next time, we'll order the Lomo Saltado and Deep Fried Pork Hock.
Sobremesa
Sapphire Bloc, Sapphire Road
Ortigas Center, Pasig City
Latin American cuisine