Sbarro at Robinsons Galleria now occupies the space vacated by Kangaroo Jack. We dropped by Sbarro for a quick dinner two Sundays ago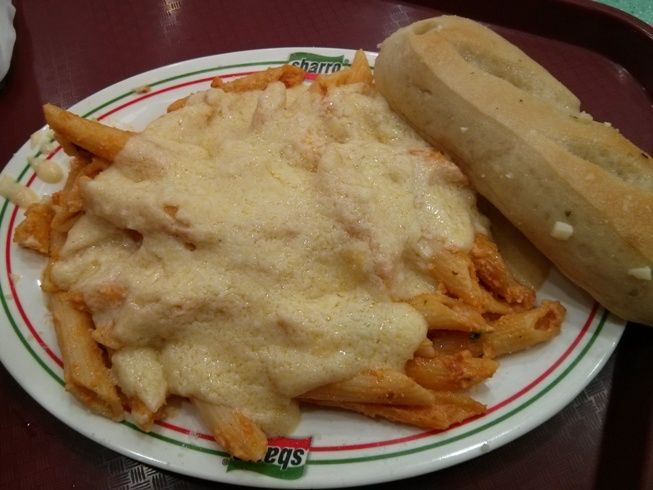 Baked Ziti (Whole), Php183.00
Hubby meant to share this with our 8-year-old son.
Baked Ziti
has ziti macaroni, mozzarella, Romano cheese, ricotta and tomato sauce or Alfredo sauce. The little boy ate only a little of this because he said it's a little bland.
Super Supreme (Slice), Php120.00
Super Supreme
is one of Sbarro's gourmet pan pizza with Italian sausage, bell peppers, onions, mushrooms, pepperoni, bacon, pineapple, olives and mozzarella. I guess hubby enjoyed this because he finished it in no time.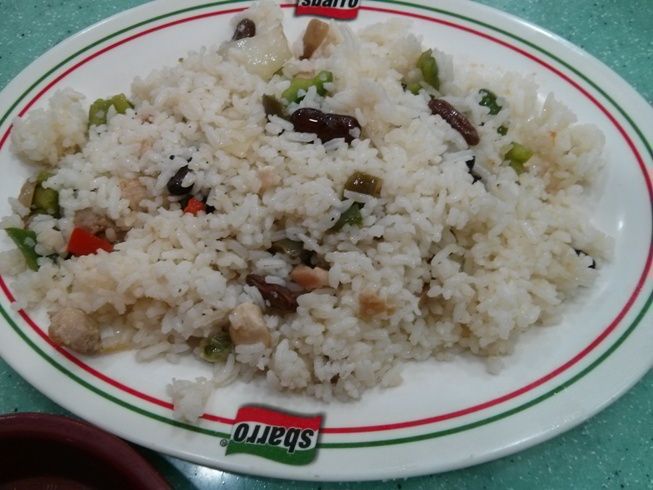 Sbarro Rice, Php68.00
Because I want rice for dinner, I ordered Sbarro rice and Chicken Parmigiana (see below).
Sbarro Ric
e is simply rice mixed with chicken and veggies. I liked that the serving was generous, but as I got halfway through my plate, the taste became somewhat cloying. That didn't prevent me, however, from finishing the entire plate. Lol!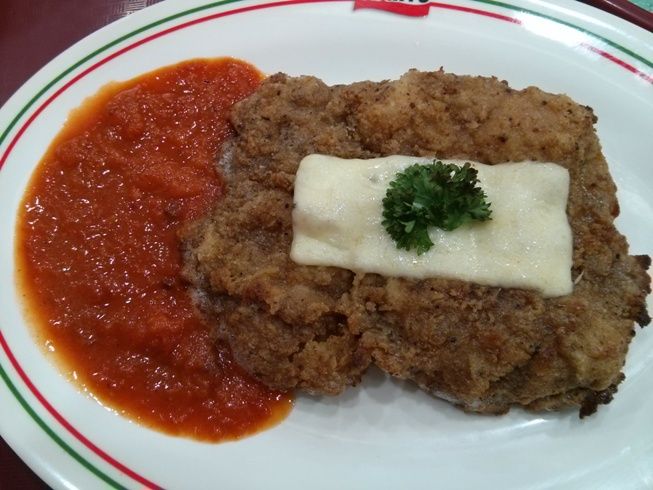 Chicken Parmigiana, Php112.00
I paired my Sbarro rice with
Chicken Parmigiana
. It's boneless chicken that's breaded, then fried, and served with parmigiana sauce. This was okay, except that the chicken was a bit oily.
What's your favorite food from Sbarro?
Sbarro
Level 2, East Lane
Robinsons Galleria
Quezon City