It was one of those Saturdays that we wanted to try something new, something out of the ordinary, something we've never had before. Because we just came from a doctor's appointment at Makati Medical Center, it figured that we'd have lunch somewhere near. We found ourselves venturing into unfamiliar territory, a restaurant that offers Italian food: Capricciosa. Capricciosa is at the 3rd level of Greenbelt 3.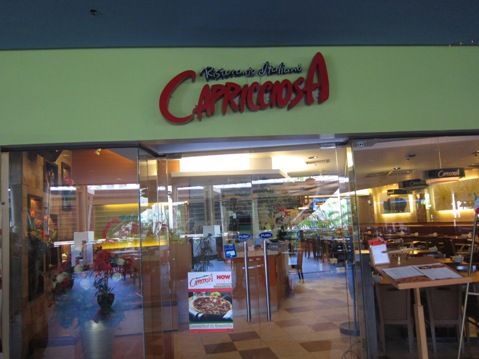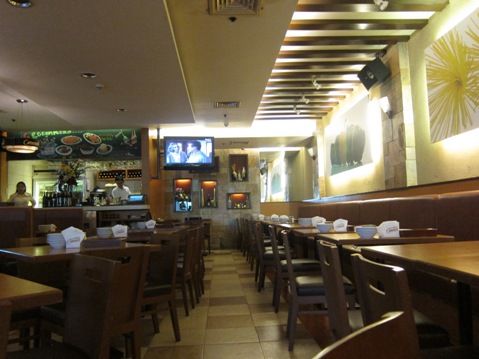 The place was clean, homey and spacious. We were the first customers there, actually.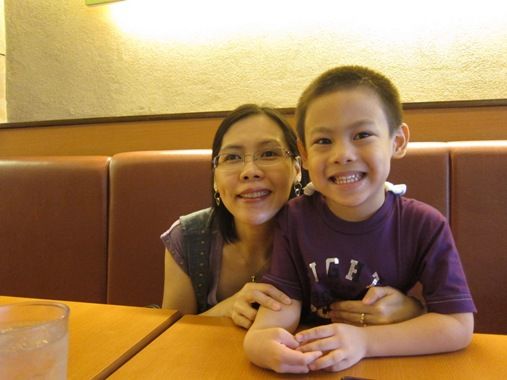 Mommy and son hamming it up for the camera while waiting for lunch to be served
We ordered Seafood Spaghetti and Grilled Chicken with Rosemary.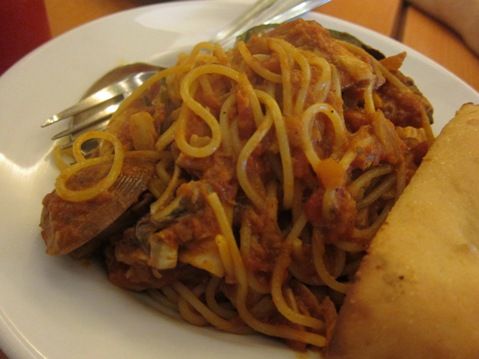 Seafood Spaghetti, Php365.00
Fresh seafood, peeled shrimp, sliced squid, tuna, mussels and clams in special tomato sauce, served with sautéed garlic
All of us loved this. This is probably one of the best-tasting seafood pasta we've had. A plate of seafood spaghetti is good for sharing, too.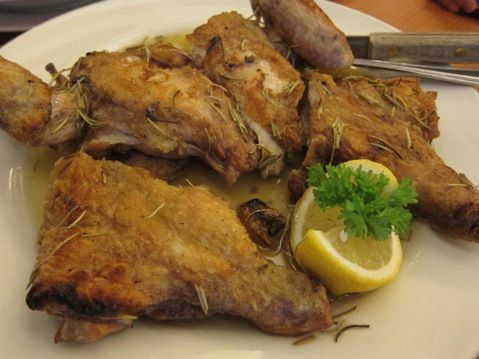 Grilled Chicken with Rosemary, Php640.00
Whole chicken baked to perfection in olive oil, marinated with rosemary and garlic cloves
This was really delicious! Of course, my lunch won't be complete without steamed rice, which was perfect for this delectable dish. Because we weren't able to finish the entire chicken during lunch, it was what we had for dinner at home, too.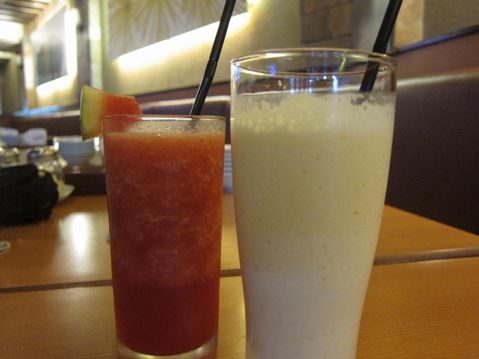 Watermelon Shake for me, Php95.00 and Vanilla Milk Shake for the little boy, Php125.00; his Dad ordered a lemonade, Php80.00 (not in this photo)
There was nothing special about the drinks, but we enjoyed them nonetheless.
Our lunch was a bit pricey, but it was definitely worth it!