If you love potatoes but you're tired of eating French fries, it's about time you give Twistix a try. Twistix is potato with a twist! These are thinly sliced potatoes on barbecue stick, deep-fried and sprinkled with your choice of flavor.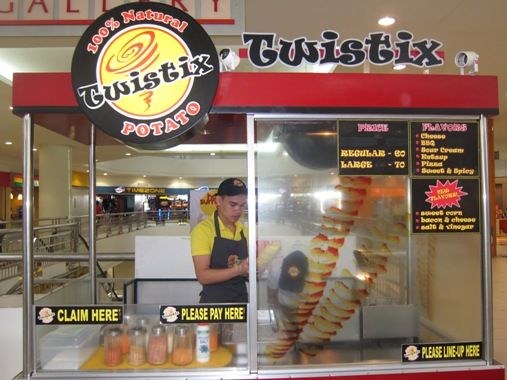 There are nine flavors to choose from: cheese, BBQ, sour cream, ketchup, pizza, sweet & spicy, sweet corn, bacon & cheese, and salt & vinegar. A small stick costs PHp60.00, while a large stick costs Php70.00.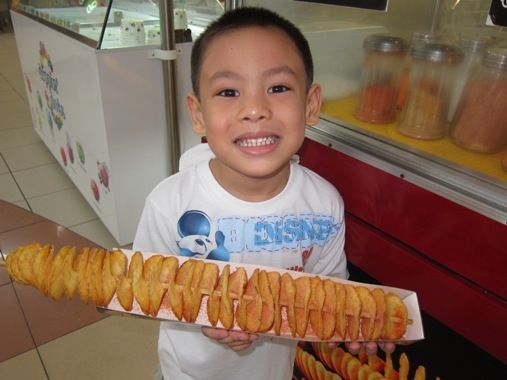 My four-year-old loves Twistix so much! He likes ketchup flavor for his large stick of Twistix. That's a tongue-twister! LOL!
Because the Twistix stick is quite long, it's actually difficult to eat Twistix potatoes while walking, so we usually buy this when we're about to go home. As soon as we reach our place, which is very near Robinsons Galleria, we remove the potatoes from the stick and place them on a plate for the little boy to enjoy.
Twistix is 100% natural potato, by the way. There is a Twistix stall on the 4th floor of Robinsons Galleria near Pizza Hut.