We had this at Johnny Rockets last February 2011.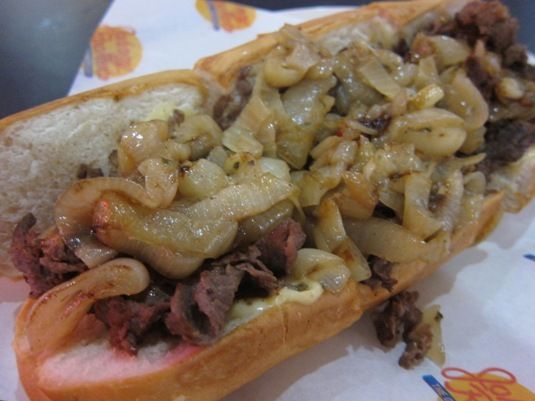 Philly Cheese Steak
Philly Cheese Steak is thinly sliced steak, grilled to perfection and topped with grilled onions and choice of cheese. This is served on an authentic hoagie roll. This comes with French fries, too.
The grilled steak was tasty, but we would have appreciated it more if the meat was more tender. The grilled onions also perfectly complemented the steak. Because the hoagie roll is big, this order is good for sharing.