Three weeks ago, I received an email from Carol, one of the owners of Felicity Patisserie, and she said she wanted to host a lunch for me and my small family. I said yes, but the meeting only took place last Saturday, May 28, 2011, because our past two weekends were quite busy. Felicity Patisserie is owned by husband and wife Jasper and Carol De Leon. Both have full-time work, but their of love of good food and cooking made them decide to put up Felicity Patisserie.
According to dictionary.com, "felicity" is the state of being happy, especially in a high degree," while "patisserie" is "a shop where pastry is made and sold." Initially, Felicity Patisserie offered cakes and pastries only, but Carol and Jasper soon realized they can have a café and a restaurant at the same time. Why Felicity? Because the couple wants people who dine at Felicity Patisserie to leave the place feeling happy and satisfied.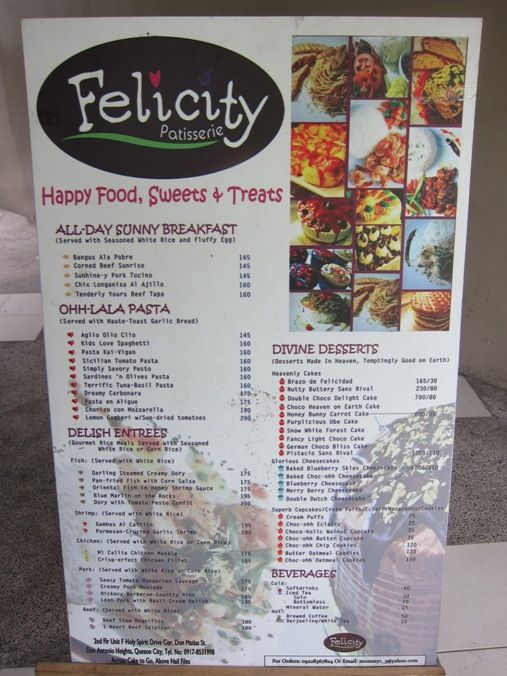 The place is cool, clean and homey. You'd also like to stay longer here because they have Wi-Fi.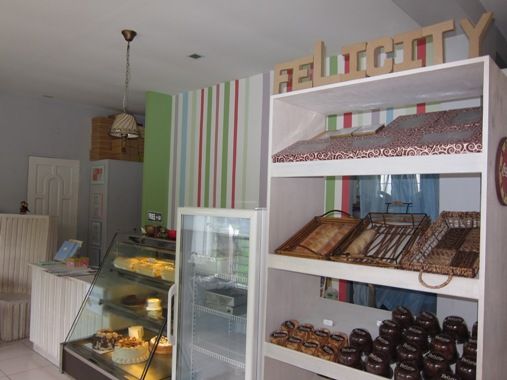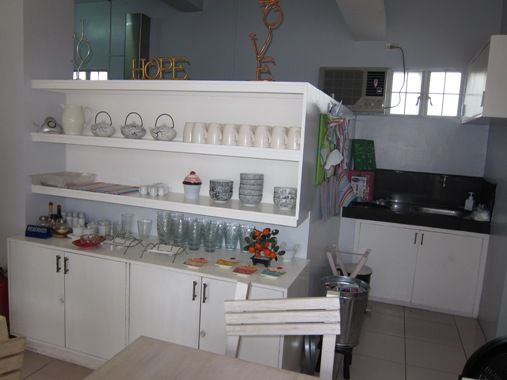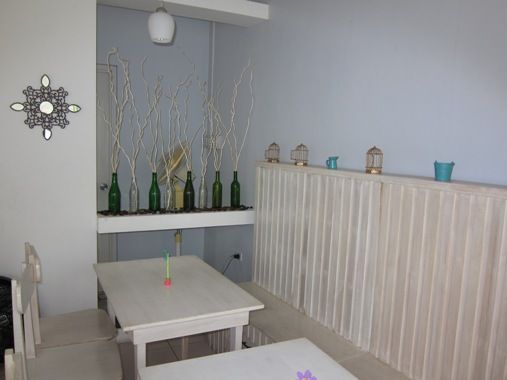 Now, let's get down to food tasting. First, we were served Fruits in Season Jubilee. This is not on their menu yet. This is dalandan juice with apple, cucumber and watermelon bits. While cucumber is a fruit, I'm not really used to having this in my drink, so it took a while for my taste buds to adjust, but it was okay. A little bit of sugar and lots of ice, I think, will significantly enhance the taste of this fresh fruit drink.
Fruits in Season Jubilee, Php90.00
Next, we were served Lemon Gamberi with Sun-dried Tomatoes. This is pasta with shrimp, lemon juice and sun-dried tomatoes. My husband loved this! I was only able to get a tiny bite of this pasta dish because he finished the entire plate all by himself.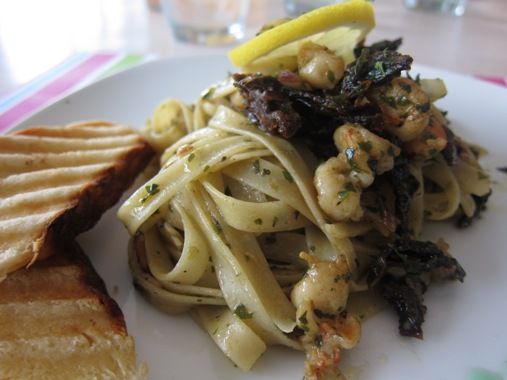 Lemon Gamberi with Sun-dried Tomatoes, Php290.00
The Pasta en Aligue was served alongside the Lemon Gamberi with Sun-dried Tomatoes. As the name implies, Pasta en Aligue is pasta with aligue. Aligue is the fat or the eggs of a crab. The first thing my son said when he tasted this was: "Yummy!" He finished half of the plate. I also liked this. I gave some of it to my husband and to Justin's
yaya
, so they could also enjoy it. Oh, and the garlic bread looked really nice, too, and it's crunchy! Instead of using toaster, they used Panini Grill to prepare this scrumptious "hot toast garlic bread."
Pasta en Aligue, Php175.00
Lean Pork with Basil Cream Relish came next. This is lean pork medallion cooked with herbs with basil inside, topped with buttered carrots and celeries. We gave our thumbs up to this! The pork was tender and flavorful, and the buttered veggies complemented this delicious pork dish.
Lean Pork with Basil Cream Relish, Php195.00
Then came my favorite. I love fish, so this is what I chose for myself: Pan-fried Fish with Corn Salsa. The cream dory fillet was perfect, and this was served piping hot! I actually forgot I was there to review the food. I already took a spoonful of rice when I remembered to take a picture of this. That explains why the rice in the photo is not perfectly shaped. LOL! Our little boy liked the fish, too. He actually thought he was eating fried chicken. He wanted the fish dipped in mayonnaise.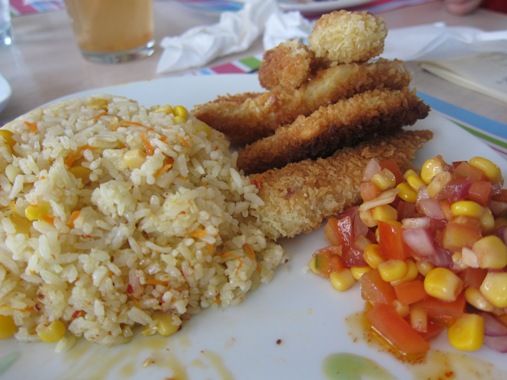 Pan-fried Fish with Corn Salsa, Php175.00
Then came desserts. To be honest, I don't have a sweet tooth, so I usually skip desserts when we eat out, but we simply had to try the sweet treats of Felicity Patisserie. We had Chewy Choco, Mango Rhapsody and Frozen Brazo de Felicidad.
Chewy Choco, Php80.00 per slice
Mango Rhapsody, Php85.00 per slice
Frozen Brazo de Felicidad, Php65.00 per slice
The little boy liked the Chewy Choco cake the most, the Frozen Brazo de Felicidad was okay, but the three adults (me, hubby and
yaya
) were unanimous in choosing the Mango Rhapsody as our favorite among the three cakes that were served.
We went home full and satiated. If we don't live far from this place, we will surely go back.
Felicity Patisserie
2nd Floor, Unit F, Holy Spirit Drive
Cor. Don Matias St., Don Antonio Heights, Q.C.
Cell Phone No.: 0917-8531998
For orders: 0922-8367824
Email: mommyc_3@yahoo.com