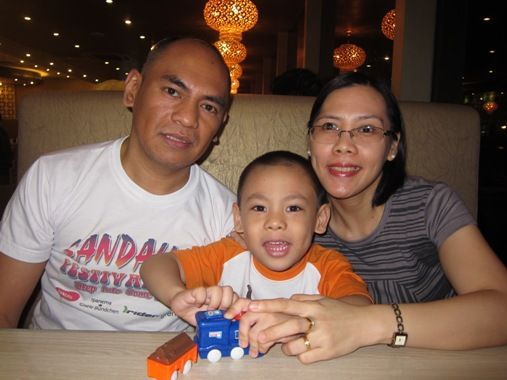 We had dinner a few weekends ago at H.K. Choi at SM Megamall Atrium. We ordered Hot Prawn Salad, Roast Duck and Mapo Tofu.
Hot Prawn Salad, Php320.00
Looks yummy, right? Well, it's really delicious!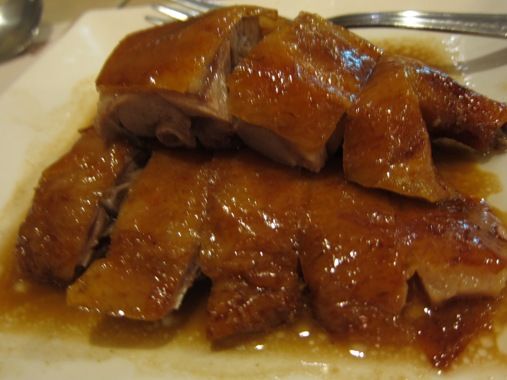 Roast Duck, ¼, Php340.00
This dish was tasty, but the meat needed tenderizing.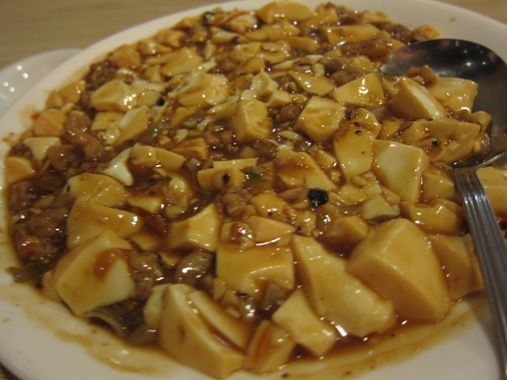 Mapo Tofu, Php220.00
This is supposed to be a spicy dish, but because we brought our son along, we requested that our order of Mapo Tofu be made less spicy for the little boy. I didn't like it much. Perhaps, the adjustment in taste had a lot to do with how it tasted. Hubby says the original version tastes so much better.