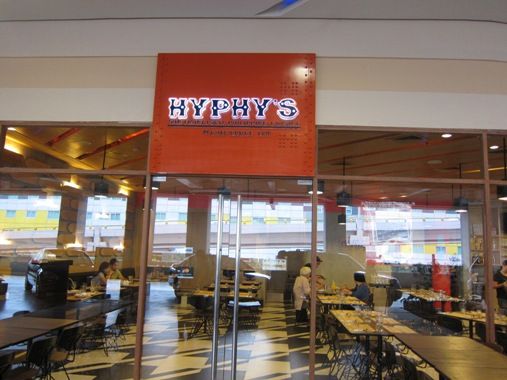 We got to try Hyphy's by Chef Bruce Lim at The Veranda of Robinsons Galleria a few weekends ago. Because it was midafternoon when we went, we decided to order pasta instead of rice meals. We had Sisig Pasta, Malunggay Pasta and Clam Pasta.
Say cheese!
Our food attendant was very accommodating. He even gave us complimentary garlic fries much to the delight of the little boy.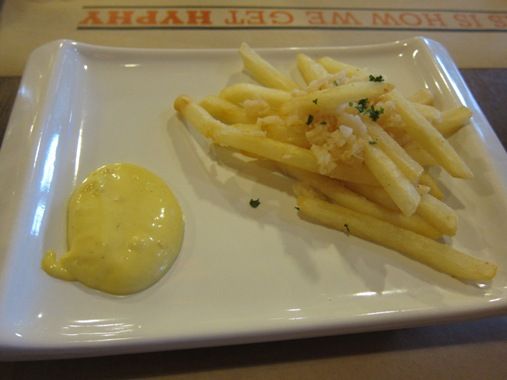 Complimentary garlic fries
Sisig Pasta, Php170.00
Chopped up mascara mixed with a tangy cream sauce and tossed with pasta
This was hubby's order. He loves sisig, so he wanted to try this Sisig Pasta for a change, and he liked it!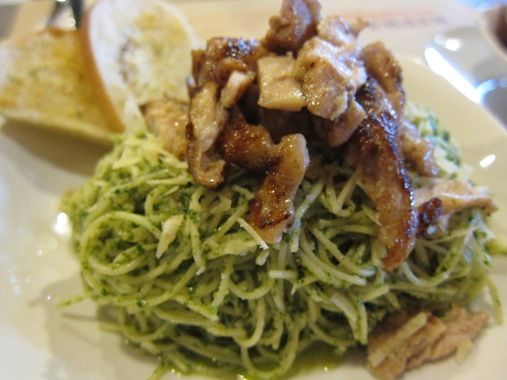 Malunggay Pesto, Php150.00
Native leaves mixed with basil and tossed with pasta topped with grilled chicken and cheese
This was what I ordered. I love the toppings, really yummy! It just took a while before I became accustomed to the taste of the pasta, but it was fine.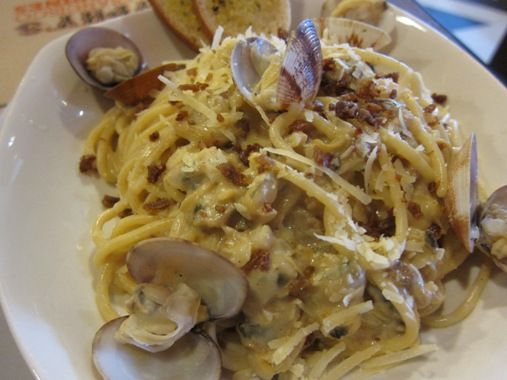 Clam Pasta, Php270.00
Fresh clams sautéed in lambanog butter and tossed with pasta
This was what I loved the most! You definitely need to give this pasta dish a try.
Mango Shake and Melon Shake, Php75.00 each
Overall, the food presentation was really nice, the food tasted okay, the prices were affordable, the place was cool and the staff were friendly and courteous.
Hyphy's offers a fusion of Filipino cuisine with foods you find in San Francisco, a place where Chef Bruce Lim grew up.
Etymology of Hyphy: shortened perhaps from English dialect "hyperactive"; other sources cite a combination of "hype" and "fly."