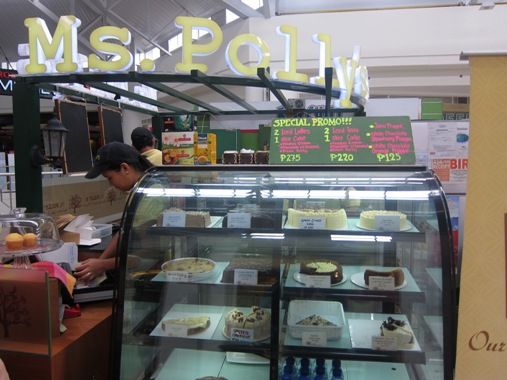 Two Saturdays ago while waiting for our son to finish playing at Tom's World, hubby wanted to have coffee and snacks at Starbucks. However, we saw Ms. Polly's first, and hubby suggested we try their cakes, and we did.
We availed their special promo of Php275.00 for 2 iced lattes and 1 slice of cake. I chose to have a slice of their Peaches and Cream cake, while hubby ordered a slice of Salted Caranut.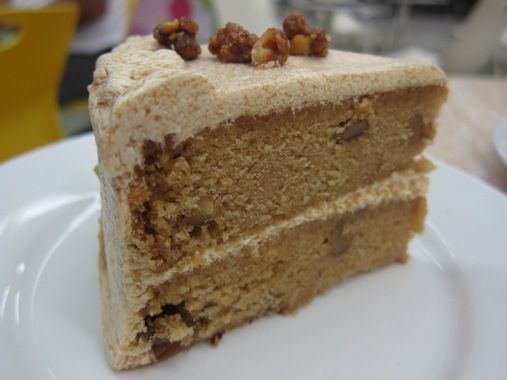 Salted Caranut, Php95.00 per slice
Hubby enjoyed this sweet and salty cake. In fact, he ate the entire slice by himself.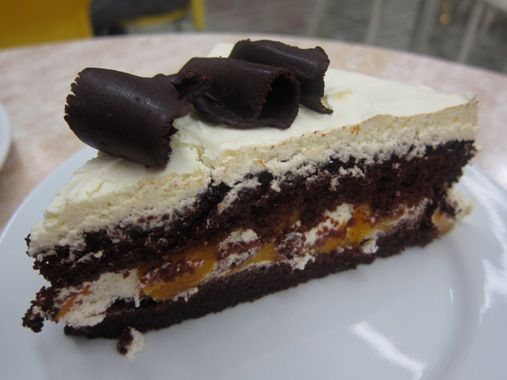 Peaches and Cream Cake, included in the Php275.00 promo
My son loved the chocolate, and I loved the peaches! I only had a little of this because it was too sweet for my taste.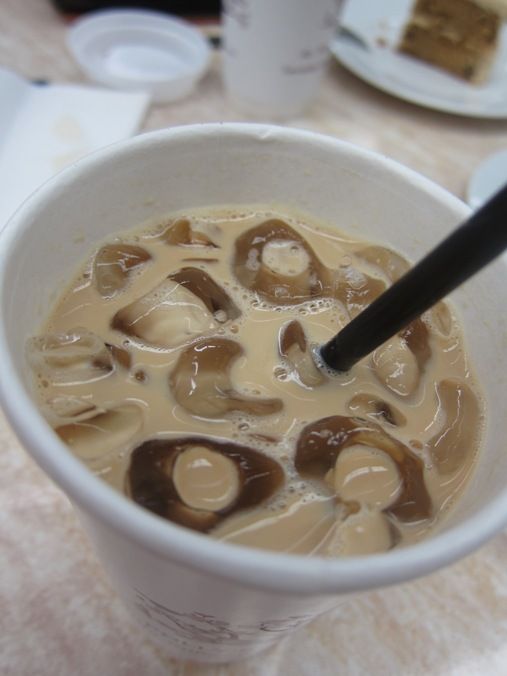 Iced Latte
This was too bitter for hubby's taste even after adding too much syrup on it, but it was okay with me.
Ms. Polly's is located on the 4th Floor of Robinsons Galleria.