The last time we dined at Burgoo as a family was when our son was only a few months old. I have actually forgotten what their food tastes like. Last May 1, after the little boy was done playing at Tom's World at Robinsons Galleria, we had dinner at Burgoo because that's what hubby wanted.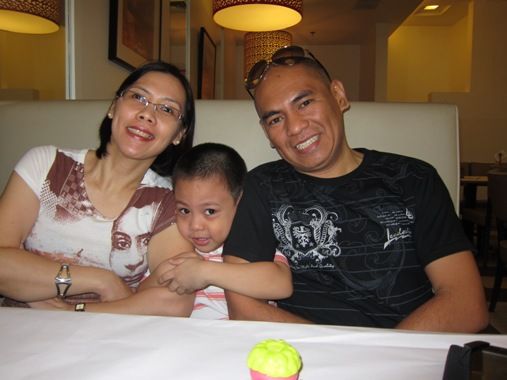 We ordered the following: Pizza Sampler, Linguini with Clams and Cream Dory Milanese. We also tried their Chocolate Milk Shake, Ripe Mango Shake and Blue Banana.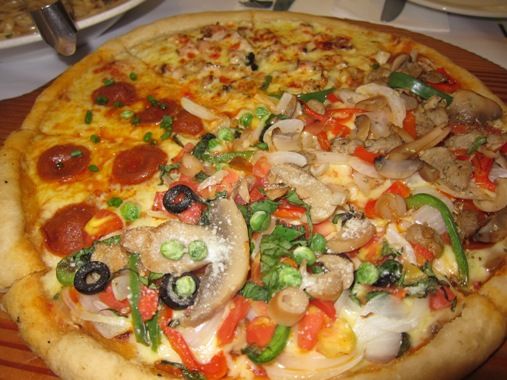 Pizza Sampler, Php495.00 (large)
Combination of four different pizza flavors, namely: Supreme, Chicken Louisiana, Garden Fresh and Pepperoni
We liked the Chicken Louisiana the most and Garden Fresh the least.
Linguini with Clams, Php475.00 (large)
Sauteed clams in olive oil and garlic tossed in a special clam broth with linguini pasta and cubed red bell pepper

This was quite bland and needed a bit more salt.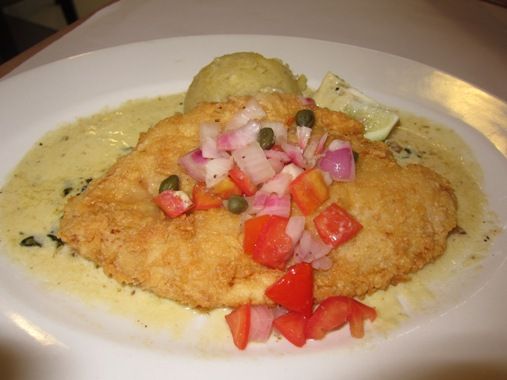 Cream Dory Milanese, Php495.00
Pan-seared cream dory fillet, served on a pool of spinach cream sauce, mashed potato and caper salsa
Yummy! I could actually finish the entire plate all by myself! This came free with our order of one main entrée. If you're not availing of the promo, then you have to pay Php495.00 for this delicious fish dish.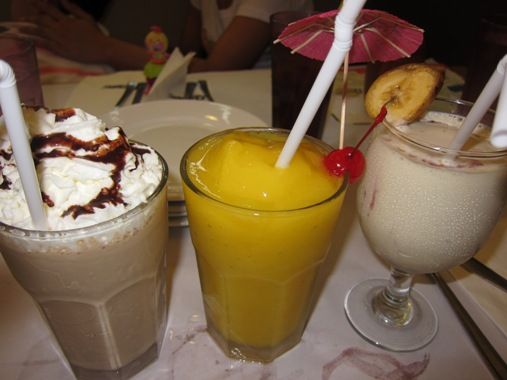 Chocolate Milk Shake, Ripe Mango Shake, Blue Banana, Php145.00 each
The Blue Banana is a must-try. It's a combination of blueberries and banana.
Unfortunately, we had to cut our stay at Burgoo short because our little boy had tummy ache. We ended up with most of the pizza untouched, which we had for breakfast the next day.
Burgoo American Bar & Restaurant
4th Level, Robinsons Galleria
Quezon City
Telephone No.: (02) 633-6256; (02) 633-9565