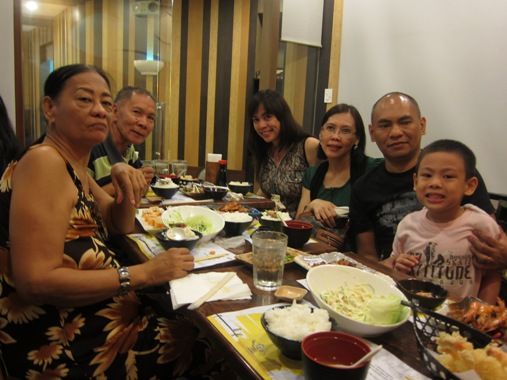 We had a double Father's Day celebration at Teriyaki Boy at Robinsons Galleria last June 19, 2011 courtesy of my younger sister Meann. We had Miso Soup and two orders of the following: Kani Salad, Ebi Tempura, Teriyaki Boy Chicken, Asupara Bacon Maki, Seafood Teppanyaki and California Roll.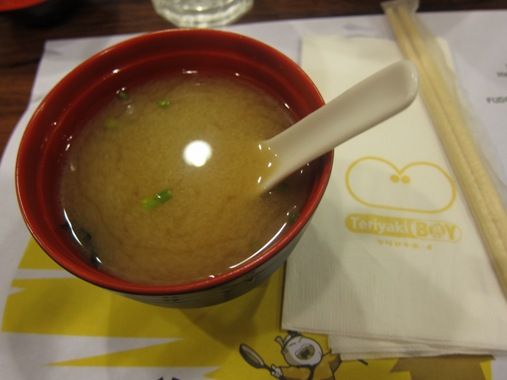 Miso Soup, Php50.00
A classic Japanese soup of fermented soy beans, served with wakame seaweed and diced silken tofu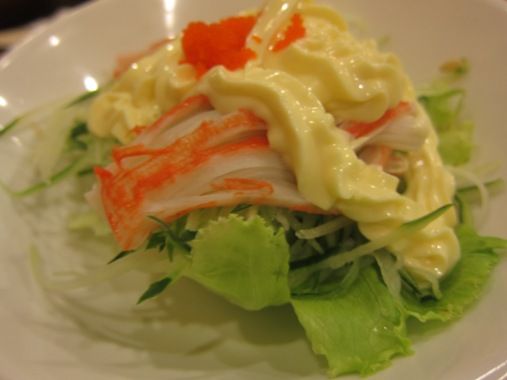 Kani Salad, Php130.00
Japanese crabstick with mayo resting on top of a cucumber slaw, topped with fresh shrimp roe/Japanese caviar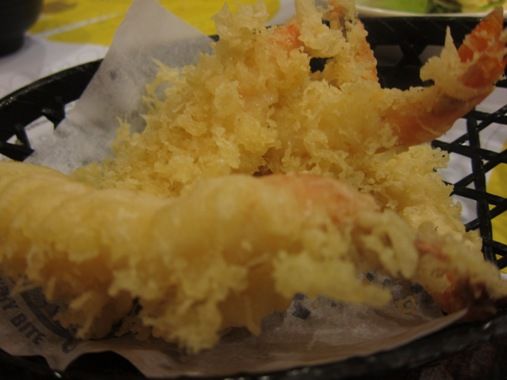 Ebi Tempura (5 pcs.), Php270.00
Fresh tiger prawns, battered and deep-fried until crispy, served with Teriyaki Boy tempura sauce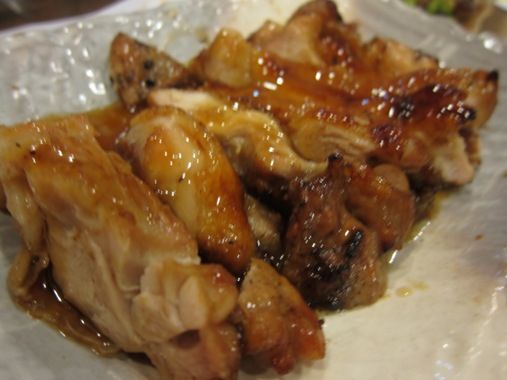 Teriyaki Boy Chicken, Php198.00
Succulent grilled boneless chicken, marinated and cooked with Teriyaki Boy sauce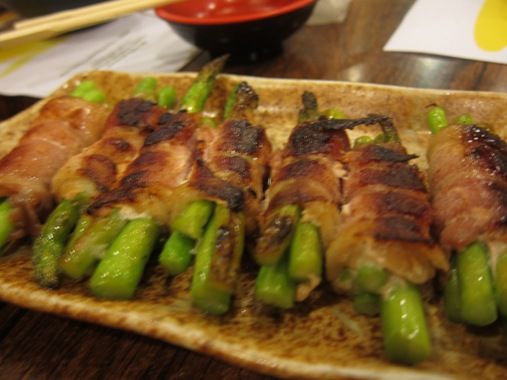 Asupara Bacon Maki, PHp195.00
A modern Japanese dish of fresh asparagus spears wrapped in honey-glazed bacon strips, seared to perfection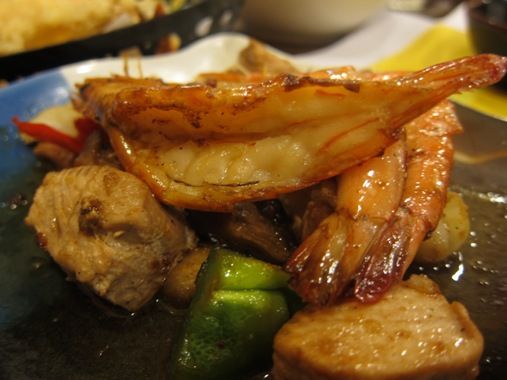 Seafood Teppanyaki, Php315.00
Fresh prawns, yellowfin tuna, cream dory and squid, stir-fried with bell peppers, onions, shiitake and teppanyaki sauce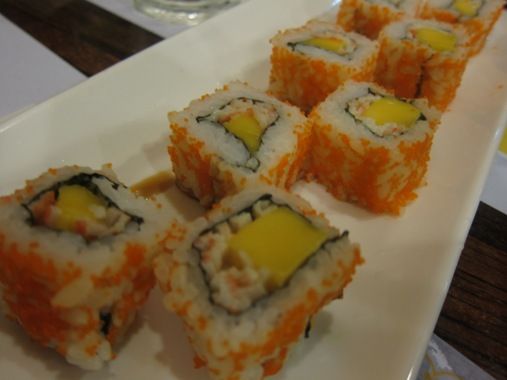 California Roll, Php130.00
Crabstick salad with fresh mango, coated with fresh shrimp roe
The two dads, my father and my husband, and the rest of us enjoyed everything. We finished everything, too! There wasn't a trace of food left on our plates. LOL! I particularly liked the Asupara Bacon Maki.
Belated Happy Father's Day to all the dads out there!