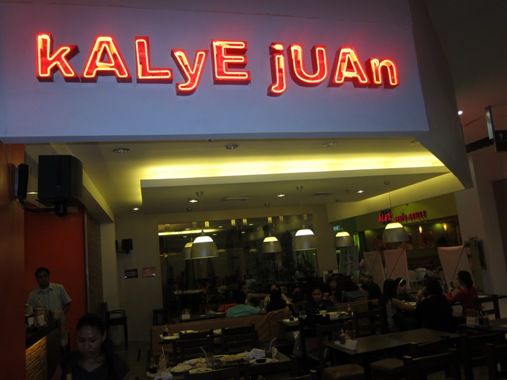 Our son turned five years old last July 7, and he had a small
celebration in school
with his classmates and teachers. We also dined out later that night to celebrate as a family. My husband has been eyeing this relatively new restaurant in Robinsons Galleria that offers Filipino fare. The name is Kalye Juan.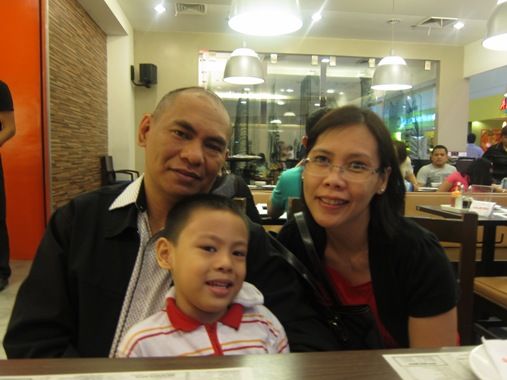 We were given this complimentary kropek (shrimp crackers) that our son really loved. He had a grand time dipping this kropek in vinegar. He liked it so much that he requested for another plate. LOL!
We ordered Fried Tenga, Grilled Sisig sa Kalye and Bangus Kare-kare (Tiyan).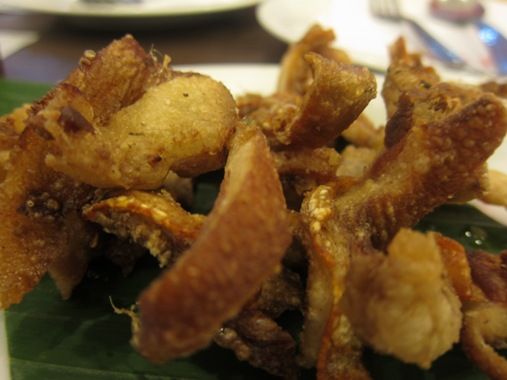 Fried Tenga, Php130.00
Crispy fried pig's ears
This was fried to perfection, but it was too hard to bite, so I only had a teeny-weeny bit of it, and it was hubby who finished the rest.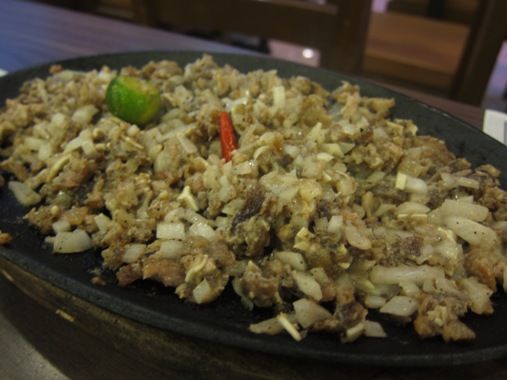 Grilled Sisig sa Kalye, Php175.00
Grilled pork with fresh onions, chicken liver and fresh chilli pepper with vinegar dipping sauce
What impressed me about this order is that it wasn't pricey, considering that it's good for two to three people. However, the combination of grilled pork and chicken liver didn't exactly tickle our taste buds.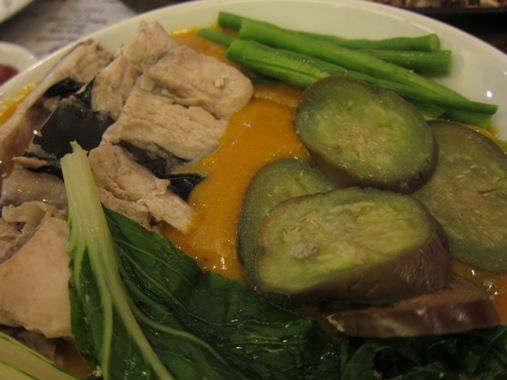 Bangus Kare-kare (Tiyan), Php275.00
I love bangus belly so I insisted to hubby that we order this, but we were quite disappointed with it because the kare-kare sauce was really bland. We were thankful for the shrimp paste because without it, the bangus kare-kare would really be tasteless.
The prices of food here are really affordable, but I don't think we'd order the same dishes again.
Kalye Juan
Level 2, East Lane, Robinsons Galleria
Quezon City
Tel No.: (02) 636-7085