Because hubby has eaten here quite a number of times already with his office mates and because he's been raving about the delicious fare they had here, he brought us to KKK last Saturday, July 8, 2011.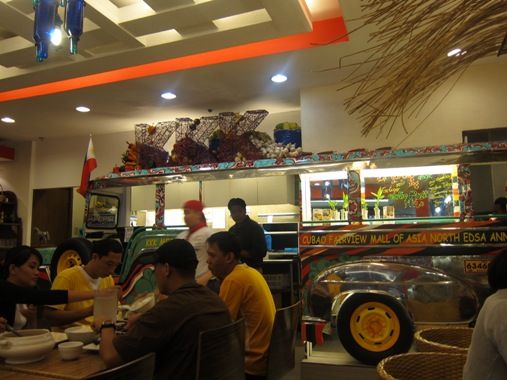 We learned from our Philippine History class that KKK stands for "Kataas-taasan, Kagalang-galangang Katipunan ng mga Anak ng Bayan," also known as Katipunan. Katipunan was a secret society of Filipino patriots, which aimed to gain independence from Spain through revolution.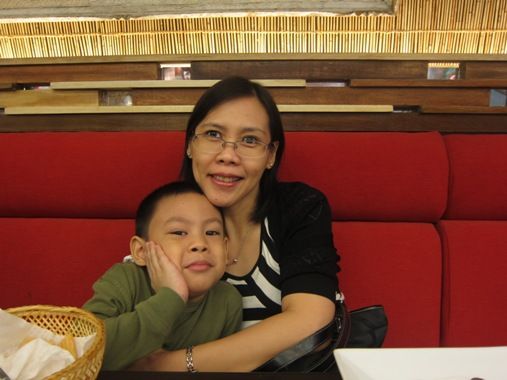 Now, what does KKK in KKK restaurant stand for? I read from
Joy Angelica Subido's article
that KKK here means "Kainan sa Kalye Kanluran." The owners named their restaurant this way because their first food outlet was located on West (Kanluran) Avenue. KKK serves Filipino dishes with a contemporary twist.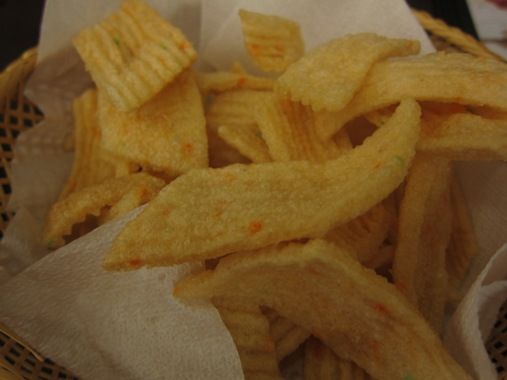 Complimentary kropek (shrimp cracker)
While waiting for our orders, we were given a plateful of complimentary kropek, which my son loved.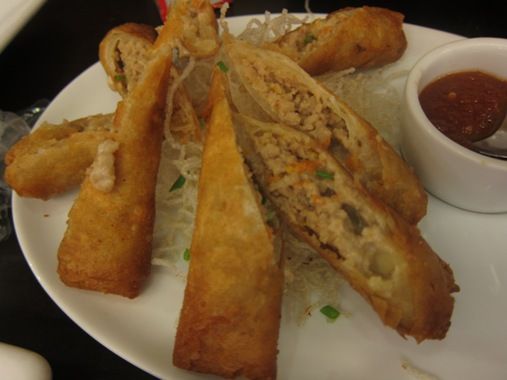 Maquezong Lumpiang Shanghai, Php180.00
This was a yummy appetizer, and it's also quite filling! This is special lumpiang shanghai served with homemade sweet chili sauce.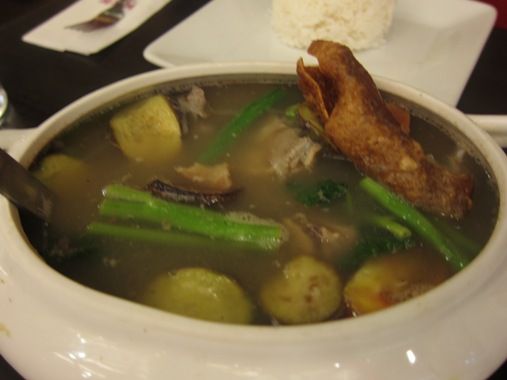 Sinigang na Lechon (Small), Php290.00
We all loved this! They used real
sampaloc
(tamarind) for their sinigang broth. It had the right sourness, and it was rightly salted, too, plus, they really used
lechon baboy
(roast pig) here. This was really delicious!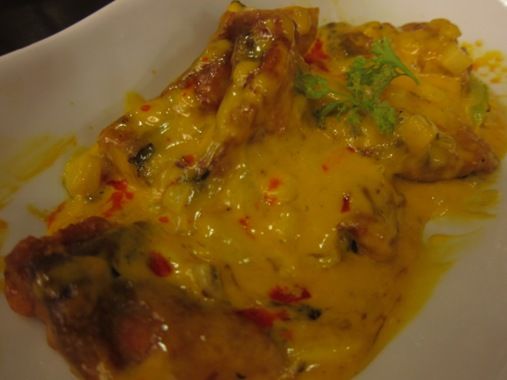 Krispy Bangus Belly sa Manggang Hinog Sarsa, Php250.00
If you're a
bangus
(milkfish) lover just like me, I'm sure you'll like this. This is crispy-fried bangus belly with
singkamas
(Mexican turnip) and celery served with sauce made from ripe mangoes.
We really enjoyed our stay and our food at KKK.

KKK Pinoy Food Revolution
Lower Ground Floor, Building B
SM Megamall
Mandaluyong City