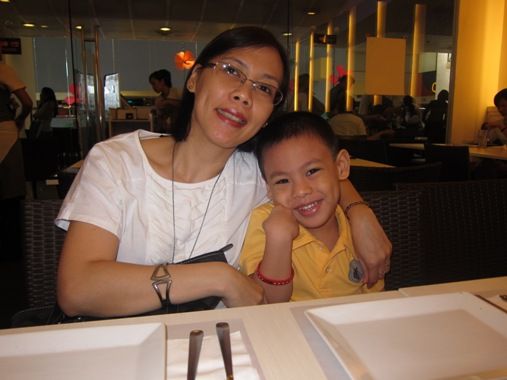 We had the chance to have lunch at Shangri-La Mall in Edsa last Saturday, July 2, after my husband's dental appointment at Dentista, Inc. We decided to try Penang Hill, a restaurant that offers modern Asian cuisine.
We tried their Singaporean BBQ Rib, Thai Oyster Omelet and Pineapple Fried Rice.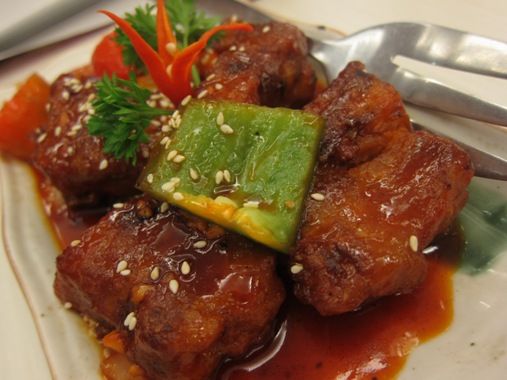 Singaporean BBQ Ribs, Php260.00
Fried pork ribs, seasoned and marinated in classic Chinese herbs and spices, cooked in Singapore style barbecue sweet and sour sauce
Hubby liked this, but I found this a bit too sweet.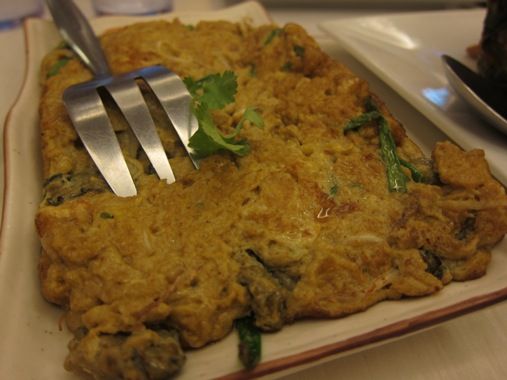 Thai Oyster Omelet, Php180.00
Sauteed fresh oyster with crunchy bean sprouts and spring onions wrapped with beaten eggs and fried
We loved that we saw lots of oysters in our omelette! Instead of the sweet and chili sauce they served, we requested for soy sauce with calamansi. That actually tapered the sweetness of the Singaporean BBQ Ribs and the Pineapple Fried Rice.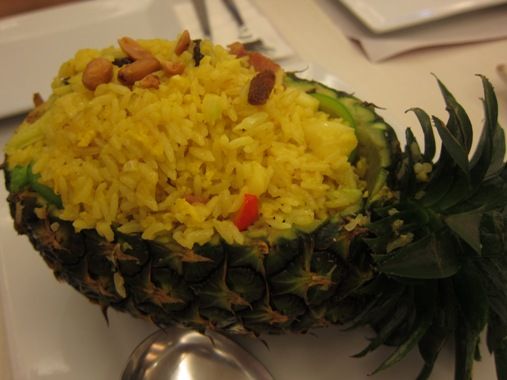 Pineapple Fried Rice, Php200.00
Malay's famous fried rice with cooked pineapple bits, Chinese sausage, chicken strips, raisins, seafood and cashew

Looks appetizing, right? Well, it was, except that it didn't complement one of the main dishes we ordered, the Singaporean BBQ Ribs. They're both sweet. We should have ordered their Bagoong Rice.
We don't have pictures of their Brewed Lemon Iced Tea (Php70.00 each, bottomless), but you should try it, too. They were refreshingly sweet. We also wanted to try their Pisang Goreng, but it wasn't available when we visited. Pisang Goreng is fried banana served with vanilla ice cream drizzled with sugar syrup.
We enjoyed eating here because the staff were courteous and accommodating and the prices of the food were quite affordable.
Penang Hill
Level 6, Shangri-La Plaza Mall
Mandaluyong City
Telephone No.: (02) 910-2530