My Tatay, Justin's
lolo
, turned 68 years old last July 23. They (the rest of my family) already had a celebration in Tagaytay on the day itself, but because of my and hubby's work and our son's school, we were not able to join them. We saw Nanay and Tatay on July 24, church day, and the day before, I asked my husband if he could throw a birthday blowout for Tatay, and he said yes!
We were supposed to have lunch at Banana Leaf at The Podium. However, when we got there, we learned that Banana Leaf could not accommodate us because the entire place was reserved for someone else's party. We didn't have a Plan B, but after a while, hubby decided to go to Chelsea Market and Café. So it was there that we had Part 2 of Tatay's birthday celebration.
First, we were given focaccia bread with garlic and olive oil, compliments of the house. We finished two platefuls of this yummy Italian bread.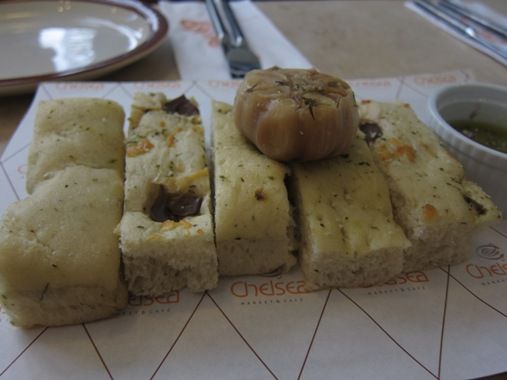 Complimentary focaccia bread
Then, our orders started arriving.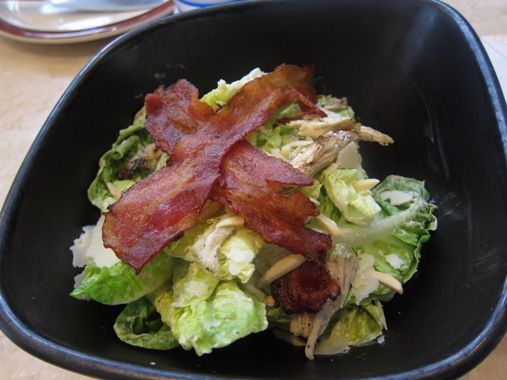 Grilled-Roasted Herb Chicken and Crispy Bacon, Php420.00
Baby romaine lettuce/toasted almonds/Grandma's caesar dressing
Classic Beer-buttered Fish and Chips, Php495.00
Grandma Irene's housemade coleslaw/malt vinegar/tartar aioli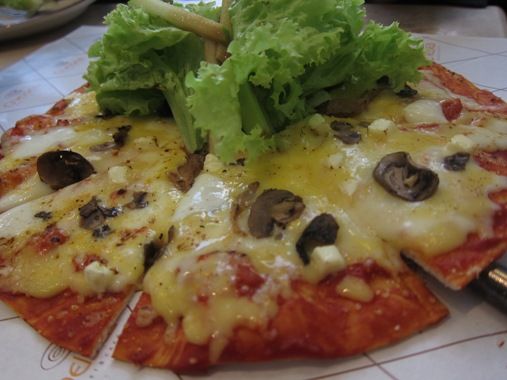 Five Cheese Pizza, Php495.00
Five Chelsea cheeses/Asian mushrooms/apple and arugula salad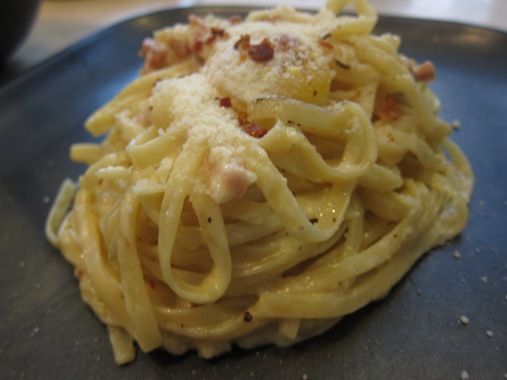 Classic Creamy Fettucine Carbonara, Php450.00
Crispy bacon/seared egg yolk/parmesan cheese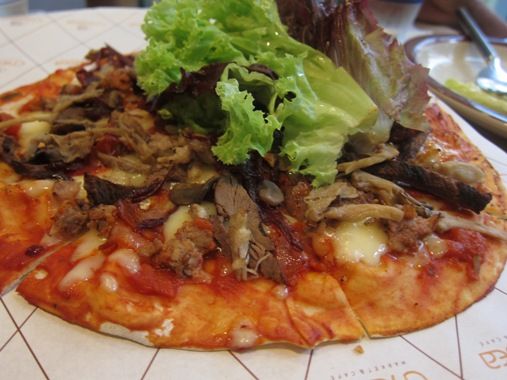 All Meat Pizza, Php495.00
Chorizo iberico/tenderloin beef/garlic-roasted mushroom/caramelized onions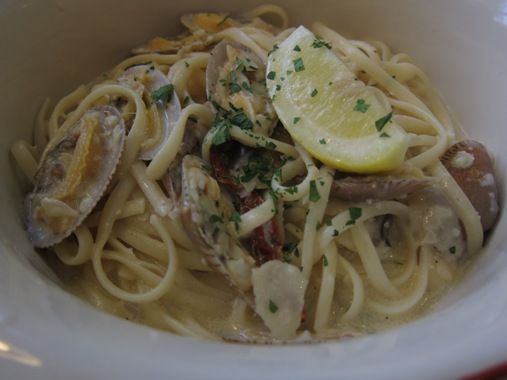 Chelsea's Own Roasted Clam and Sun-dried Tomato Vongole, Php450.00
Tossed with roasted garlic/anchovies/fresh lemon/ basil/parsley in a light and creamy clam broth
Our empty plates were proof of how much we enjoyed our hearty lunch. In particular, we liked the Grilled-Roasted Herb Chicken and Crispy Bacon, the Classic Beer-buttered Fish and Chips, the Five Cheese Pizza and the Classic Creamy Fettucine Carbonara. However, it will take some time before we visit this place again because the prices of food here are quite expensive.
Chelsea Market and Cafe
1st Level, The Podium
Mandaluyong City
Telephone No.: (02) 914-0006