Hubby has been meaning to treat us here for the longest time, but we only got the chance to eat at Peri-Peri last August 13, 2011.
Trivia:
Portuguese settlers discovered the bird's eye chilli known as Peri-Peri or Piri-Piri in South Africa. This, combined with special herbs and spices, is what gives the Peri-Peri Charcoal Chicken its unique flavor. Peri-Peri has no preservatives and no artificial flavors or colorants. It's also rich in Vitamins A and C, it reduces cholesterol, and it's also an aphrodisiac!
We tried their "soup and beverage all you want promo" for only Php49.00.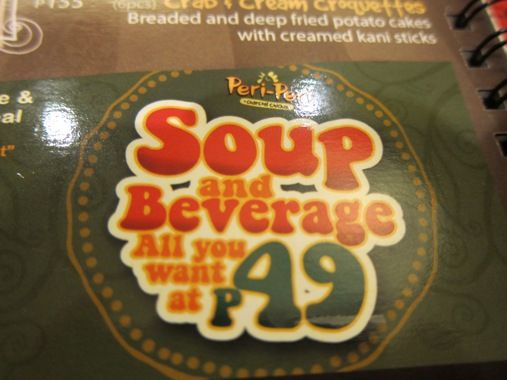 Their soup and beverage bar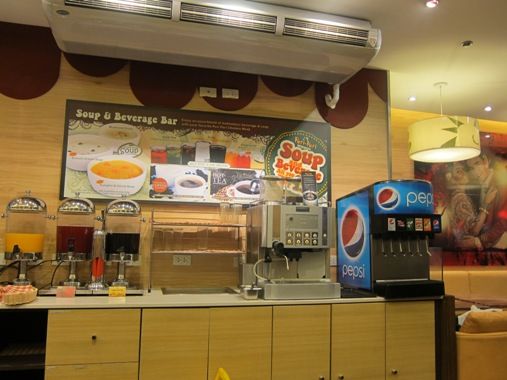 We had Pumpkin and Carrot Soup and Mushroom Soup.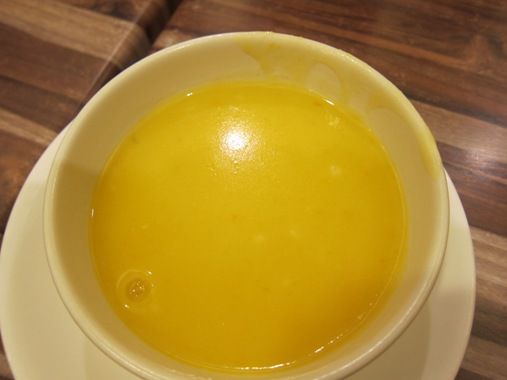 Pumpkin and Carrot Soup
Mushroom Soup
We liked the pumpkin and carrot soup more than the mushroom soup.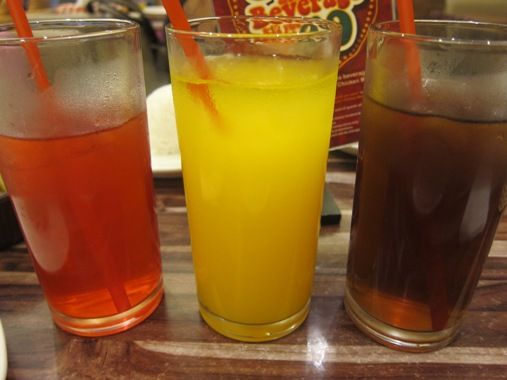 Strawberry Juice, Mango Juice, Iced Tea
Our drinks were okay, plus they're bottomless, so we couldn't complain!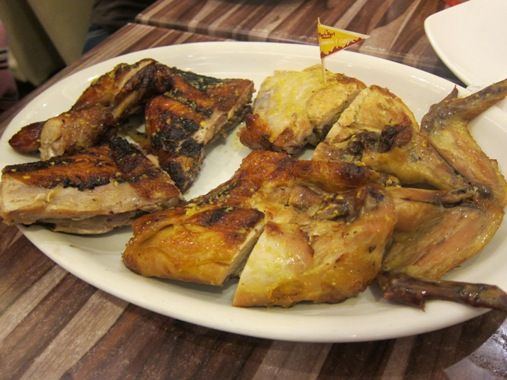 One Whole Peri-Peri Chicken, Lemon and Garlic, Php375.00
We loved the taste of this! It's really flavorful even without the gravy. The secret here is that they marinate their chicken for 24 hours before grilling it on charcoal. We also liked that they trim their chicken of excess fat, so customers get delicious and healthy chicken.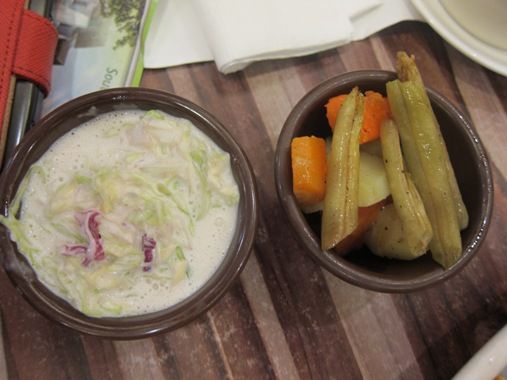 Famous Coleslaw and Mixed Vegetables, Php30.00 each
The famous coleslaw was creamy and delicious, but the mixed vegetables were quite bland.
Our bellies were full when we left the place.
Peri-Peri Charcoal Chicken
3rd Floor, SM Megamall
Mandaluyong City
Telephone No.: (02) 477-4075