It was January of this year that we first tried Cara Mia Gelateria at Robinsons Galleria. I really enjoyed their Banana Blast, and I made a mental note to come back to try their other specialties. We went there on two consecutive days three weekends ago.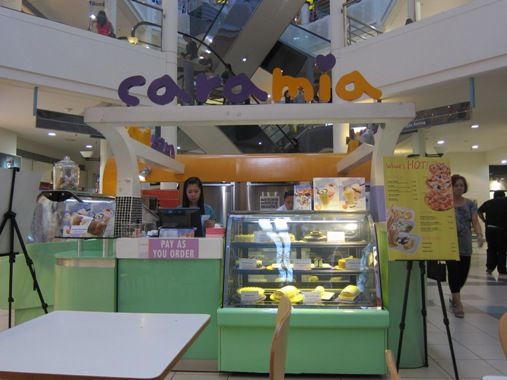 First Day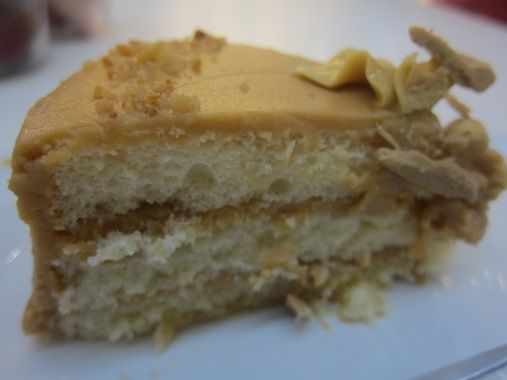 Caramella Premia for hubby, Php70.00 per slice
This is "caramel chiffon layered with cashew nuts and moist caramel icing." Hubby really liked this; it's light and not too sweet.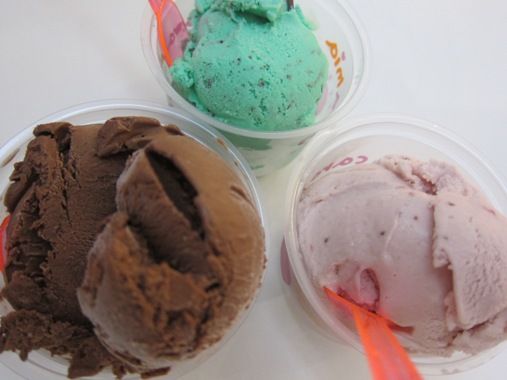 Clockwise: Cioccolato (Php75.00), Mint with Chocolate (Php75.00) and Gelato Lite Strawberry (Php85.00)
We loved what we ordered, but my son didn't finish his Cioccolato because he was still too full from the Twistix potato he had eaten earlier.
Second Day
Three Cheese Pizza, Php180.00
This pizza has mozzarella, blue cheese and cream cheese. This was okay, except that it was a bit overcooked. The edges of the pizza were slightly burnt.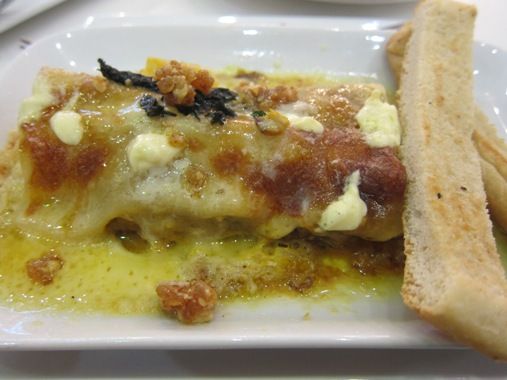 Pumpkin Canneloni, Php165.00
This is "pumpkin in pasta tubes topped with béchamel sauce and almonds." I'm not really fond of pumpkins, but for some reason, I really enjoyed this. The combination of pumpkin, béchamel sauce and almonds really tickled my taste buds. I also loved that it was served hot! Hubby didn't like it, though.
Tentazione, Php80.00 per slice
This "moist, dark chocolate cake" with "rich Belgian chocolate icing" was sinfully delightful.
In Italian, "cara mia" means "my dear," while "gelateria" is the modern-day version of Italy's traditional ice cream parlor. Cara Mia Gelateria offers gelato (Italian ice cream), gelato cakes, affogato (coffee-based dessert or beverage) and gelato shakes. Cara Mia Gelateria is Amici's specialty dessert place.
Cara Mia Gelateria
2nd Level, West Lane
Robinsons Galleria,
Quezon City