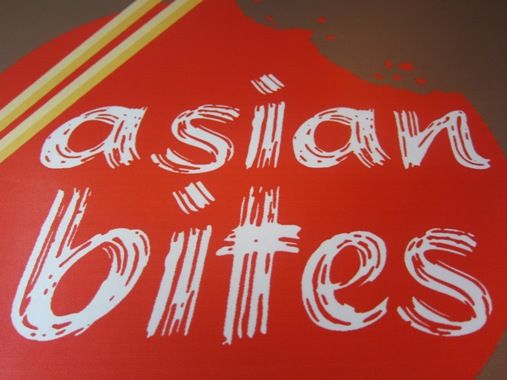 We had dinner at Asian Bites in Robinsons Galleria two weekends ago and ordered the following: Salmon Negi Omelette, Chicken Tofu with Mushroom, Lechon Macau, Double California Roll and Yakisoba.
Salmon Negi Omelette, Php129.00
This was hubby's order. It looked and tasted plain.
Chicken Tofu with Mushroom, Php135.00
Looks appetizing, right? Well, it is, and I liked that it was served hot.
Lechon Macau, Php99.00
This is what we ordered for Justin's
yaya
. She said it tasted okay, but the pork is rubbery and hard to bite. Perhaps, that's because it was overcooked.
Double California Roll (4 pcs.), Php85.00
Yummy!
Yakisoba, Php65.00
We always order this whenever we eat at Asian Bites. We love its big serving, plus it has lots of veggies, and it's too cheap! We prefer to squeeze
calamansi
(Philippine lemon) over our Yakisoba.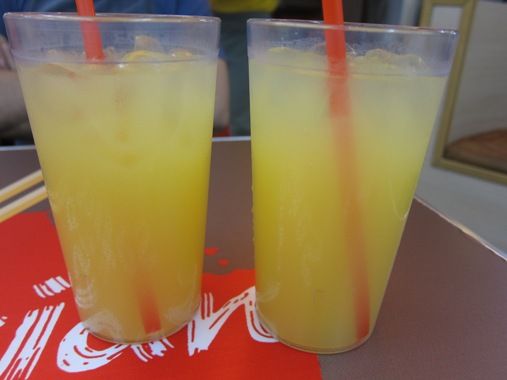 Dalandan Juice (Php12 oz.), Php28.00
Ordering this was a big mistake. It didn't taste like dalandan at all. We should have ordered bottled water instead.
We'd love to try their other specialties next time.
Asian Bites
Ground Level, Robinsons Galleria
Inside Robinsons Supermarket
Quezon, City
Telephone No.: (02) 633-2114