Whenever there's an occasion to celebrate in my husband's office, they always order from Amber. Last May 20 before my husband transferred to his new department, his friends and officemates at his previous department threw him a despedida party, and they ordered pancit malabon, pichi-pichi and golden fried chicken from Amber. Because my husband was the celebrant, he got to take home what's left of their despedida treat, and all of us at home enjoyed what my husband brought home.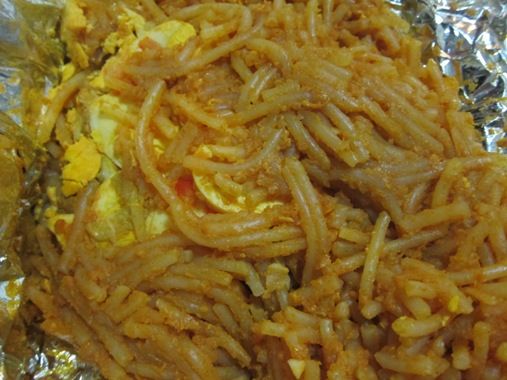 Pancit Malabon
Good for 5 persons – Php300.00
Good for 10 persons – Php500.00
Good for 15 persons – Php600.00
Good for 20 persons – Php700.00
Good for 25 persons – Php800.00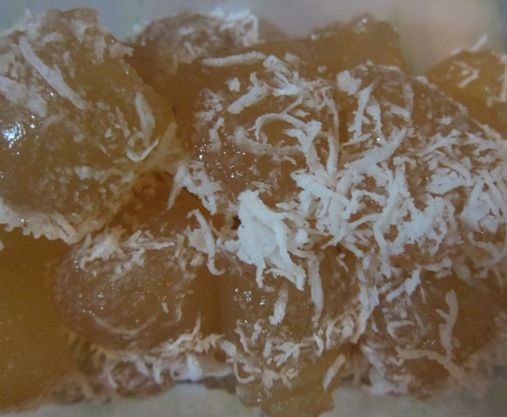 Pichi-Pichi
Per piece – Php5.00 with cheese topping; Php4.00 with coconut topping
Box of 20 – Php 100 with cheese topping; Php80.00 with coconut topping
Box of 40 – Php200.00 with cheese topping; Php160.00 with coconut topping
Golden Fried Chicken
One whole chicken – Php270.00
Half chicken – Php170.00
The pancit malabon was heavenly, the pichi-pichi was delightful and the golden fried chicken was appetizing! We had a really lovely dinner. Everything was delicious and really affordable.
Amber Golden Pot Restaurant
19 Edsa, Bgy. Barangka Ilaya
Mandaluyong City
Telephone No. (02) 533-1111