We were at The Podium last Saturday to try the newly opened Café de Bonifacio.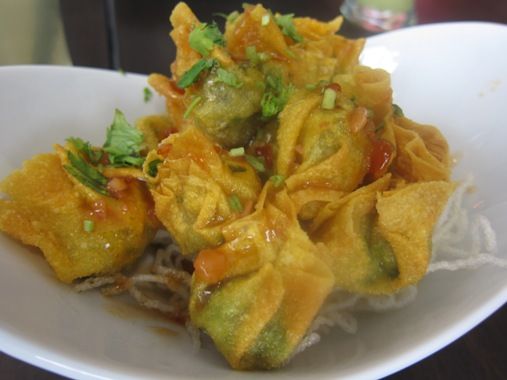 Herbed Oyster in Crispy Egg Wrapper with Special Chef Sauce, Php225.00
Herbed fresh oysters wrapped in wanton wrapper and deep-fried
Hubby liked this, while our five-year-old son loved the crispy egg wrapper, leaving me with nude oysters. LOL!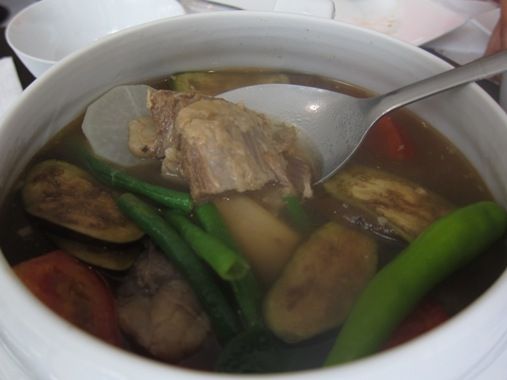 Sinigang na Tadyang ng Baka, Php370.00
Herbed sour soup of short beef ribs, tenderized to a perfect doneness. Garnished with fresh native vegetables
The beef was indeed tender; however, we would have liked this sinigang better if the soup were a bit more sour.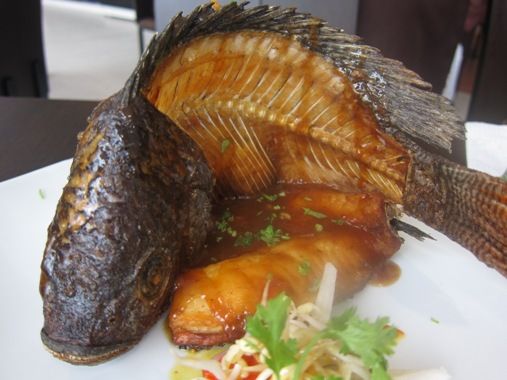 Butterflied Tilapia in Tamarind Sauce, Php299.00
Deep-fried tilapia with mild-spiced tamarind sauce
This was picture-perfect, but it needed a bit more salt.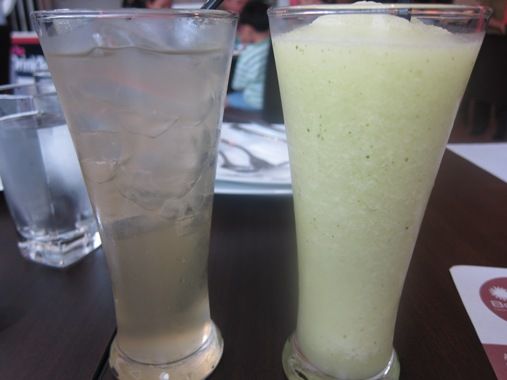 Lemon Grass Coolers, Php75.00, and Mango & Basil Coolers, Php95.00
Lemon Grass Coolers – an infusion of lemon grass and other herbs
Mango & Basil Coolers – an infusion of fresh green mangoes and fresh basil leaves
Justin finished the entire glass of Lemon Grass Coolers. The Mango & Basil Coolers was my order. Hubby did not like it much, but it was okay with me. It takes time to get used to its taste.
At the time we visited, Café de Bonifacio was still not accepting credit card payment, so make sure you bring cash when you dine there.
Café de Bonifacio
5th Level, The Podium
Mandaluyong City