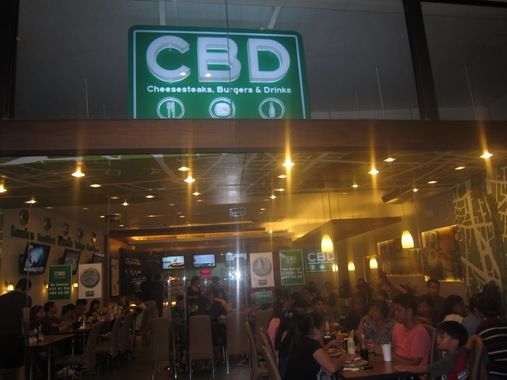 We were at
Ayala Triangle Gardens
in Makati City last Saturday, November 19, 2011 to witness their lights and sounds show called
Christmas Spectacular Spectrum
. Since we planned to stay long, we decided to have dinner at one of the restaurants there. We chose to eat at CBD because it's one of the less crowded places at Ayala Triangle Gardens. CBD stands for Cheesesteaks, Burgers & Drinks.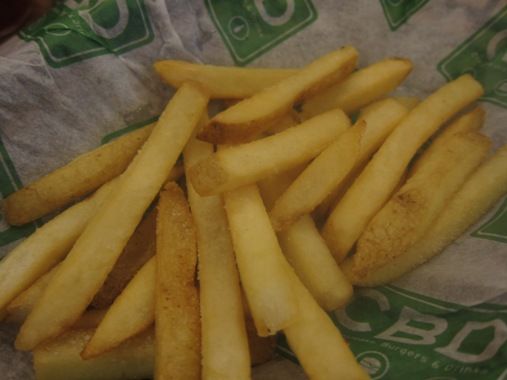 French Fries Original, Php45.00
The little boy ate his French fries really fast. He said he was really hungry, and he wanted to eat more. He devoured most, if not all, of the potato chips on his Dad's plate as well, plus we ordered more potato chips for him. That was a lot of potatoes inside that small tummy. LOL!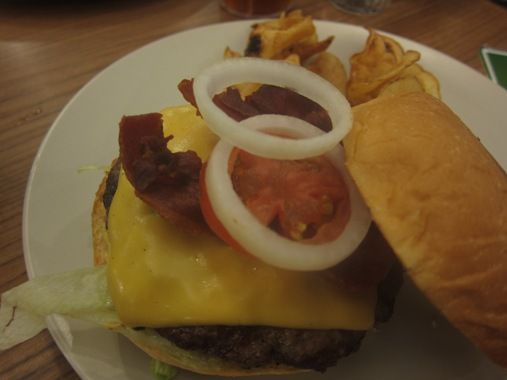 NY Bacon Cheeseburger, Php220.00
Hubby liked this very much! Because CBD uses U.S Angus beef, their burgers are tender, flavorful and juicy.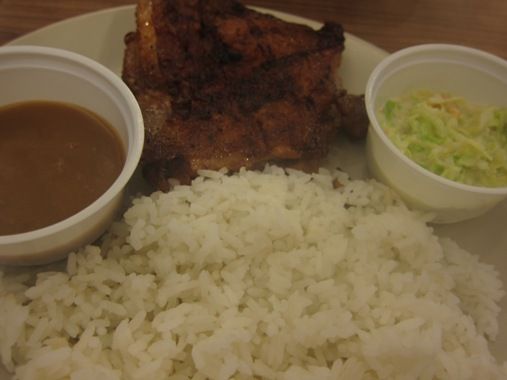 Grilled Chicken Steak, Php175.00
I preferred chicken over beef, but I didn't want my chicken fried, plus I wanted rice for dinner, so I settled for Grilled Chicken Steak. This did not disappoint me. The chicken was tasty, although a bit dry, and I ate it sans the gravy. I like their coleslaw, too.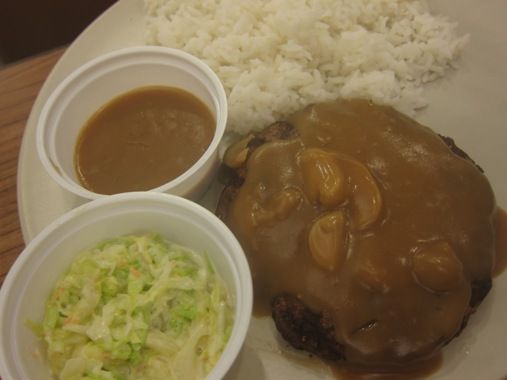 Pure Beef Burger Steak, Php175.00
This one's for Justin's
yaya
. According to her, the burger was a little spicy, but tolerable, and it was yummy.
CBD
Ayala Triangle Gardens
Makati City
Telephone No.: (02) 621-6156; (02) 482-6225