I was really hungry after doing my Treadmill Exercise Stress Test last Saturday, November 5, at Makati Medical Center, so hubby and I decided to have our second breakfast at the hospital's Floating Island Restaurant. I said "second breakfast" because we both had a light breakfast at home before heading to the hospital.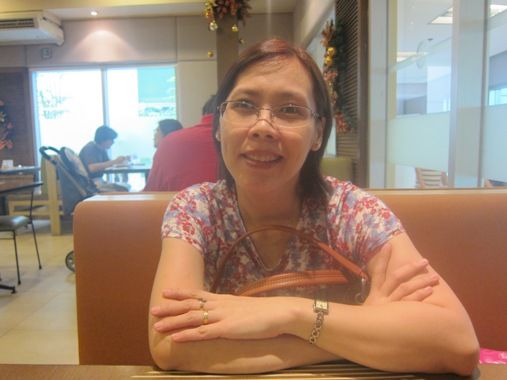 Smiling for the camera while waiting for our order
It was Vigan Longanisa for hubby and Daing na Boneless Bangus for me. Both orders came with two eggs. Hubby preferred sunny-side up eggs, while I wanted scrambled eggs. We both had coffee, too.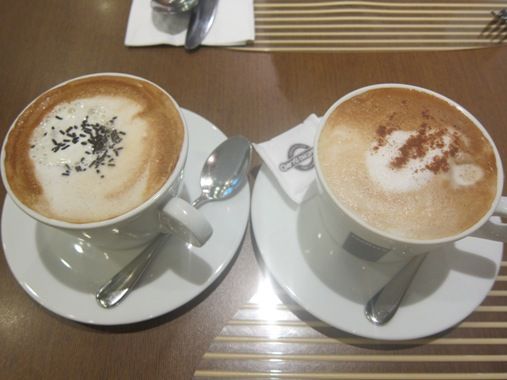 Café Mocha (short), Php100.00 and Café Cappuccino (short), Php95.00
I wanted a decaffeinated coffee, but they didn't have any, so I opted for Café Mocha instead. I enjoyed my cup, but I was awake the whole day. LOL! Hubby liked his Café Cappuccino, too.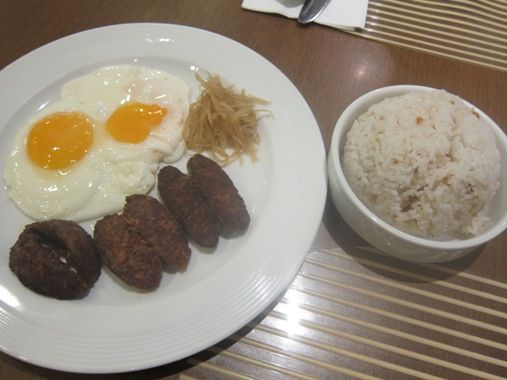 Vigan Longanisa, Php180.00
While there were only a few small pieces of Vigan Longanisa on hubby's plate, they were really tasty, and we ate them sans the vinegar.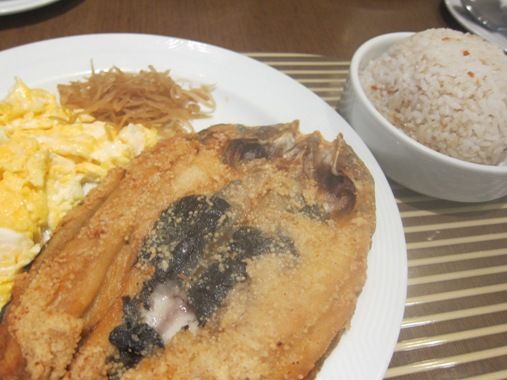 Daing na Boneless Bangus, Php215.00
I super loved this! The boneless daing na bangus was fried to perfection, and it was flavorful, plus it was served hot! Their fried rice was seasoned just right, too. I gave half of my bangus to hubby because it was huge. Now, this is what I call "big breakfast"!
We had a really hearty breakfast at Floating Island Restaurant, and we will definitely go back!
Floating Island Restaurant
1st Floor, New Annex Building
Makati Medical Center
Makati City
Telephone No.: (02) 892-4356