I was pregnant with my son when my husband and I first visited Chef d'Angelo in Glorietta 2 in Makati City. I didn't really like what we ordered then maybe because pregnancy had altered my taste buds. The next time we dined at Chef d'Angelo, however, I really loved what we had. The funny thing was we ordered exactly the same food.
We were craving for delicious snacks last Saturday, November 5, and I suggested we eat at Chef d'Angelo in Robinsons Galleria, and we had our usual pizza-pasta combination: Four Cheese Deluxe Pizza and Pasta Paella.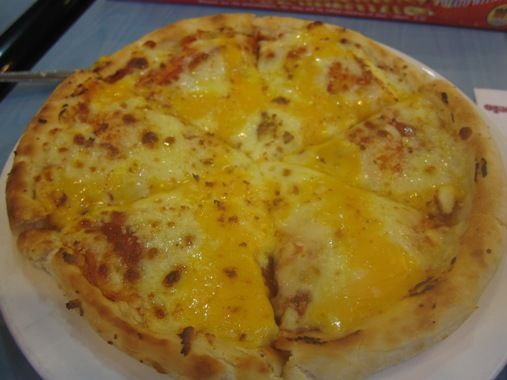 Four Cheese Deluxe Pizza, 9", Php210.00
Mozzarella cheese, cheddar cheese, parmesan cheese and tasty cheese sauce in homemade tomato sauce
My husband, son and I are certified cheese lovers, and this pizza was a hit among us! We simply couldn't resist this flavorsome pizza with its soft, chewy dough.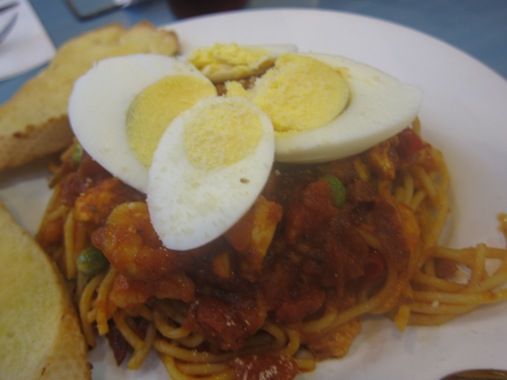 Pasta Paella, Php180.00
Pasta with shrimp, sausage, chicken, onions, red and green peppers, peas and parsley in a saffron tomato sauce
This fully loaded pasta was truly appetizing! We will never get tired of ordering this!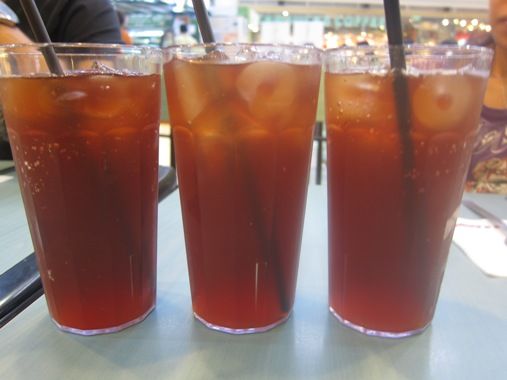 Strawberry Iced Tea, Php40.00
This was a refreshing change from the usual iced tea served in restaurants.
Chef D'Angelo
4th Level, Robinsons Galleria
Quezon City
Telephone No.: (02) 637-4760