Hubby treated us to lunch two Saturdays ago at Cajun Red Rock at Robinsons Galleria. That was actually his post-birthday celebration.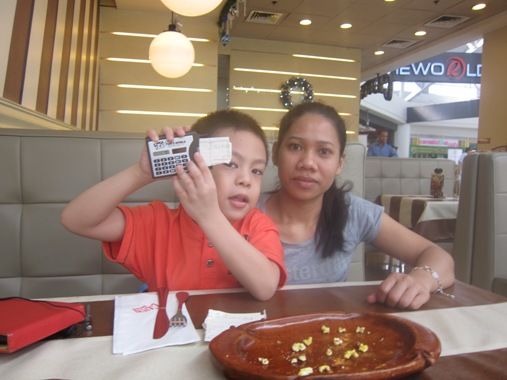 Look, Mommy, no more popcorn!
There was free popcorn, but as you can see, the plate was already wiped clean by my son and his yaya. LOL!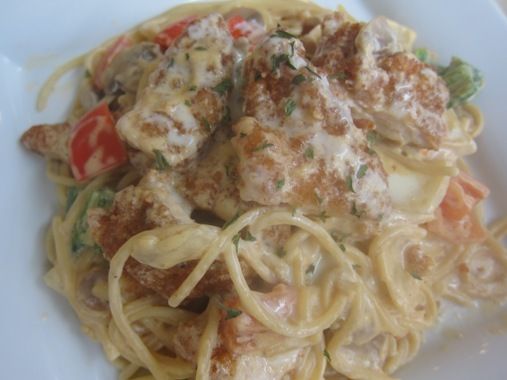 Creole Chicken Pasta, Php250.00
Cajun's signature dish made with their special cream sauce seasoned with special Creole flavors, served with Crisp Chicken Strips
We always order this pasta dish whenever we visit Cajun Red Rock, and it never fails to satisfy.
Shrimp and Ribs Treat, Php445.00
A heap of crispy shrimps and grilled ribs with Cajun's own sauce and grilled corn on cob plus herb rice
We loved this, too! The grilled ribs were tender and tasty. Hubby likewise enjoyed the grilled corn on the cob. I wish there were more crispy shrimps, however.
Red Iced Tea (bottomless), Php99.00 and Rootbeer Float, Php99.00
These refreshing drinks nicely complemented our hearty lunch.
Cajun Red Rock
4th Level , Robinsons Galleria
Quezon City