We found ourselves trooping to Nasi Lemak at Robinsons Galleria last Saturday because we wanted something different to eat. It seems we made the right choice because we went home full and satisfied.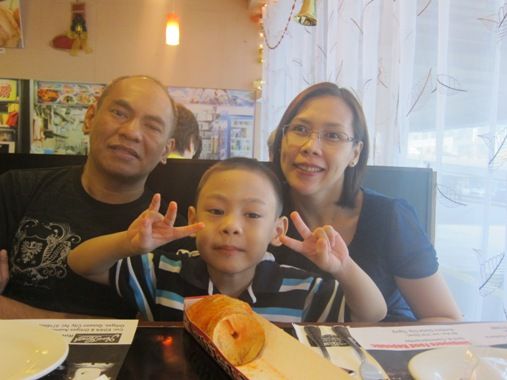 We ordered the following: Chicken Satay, Steamed Fish Fillet w/Tofu & Tausi and Beef Rendang.
Chicken Satay, Php288.00
The chicken meat was so soft; me thinks this was boiled before it was grilled, but I'm not really sure. It's the sauce that gives this chicken dish its distinct flavor.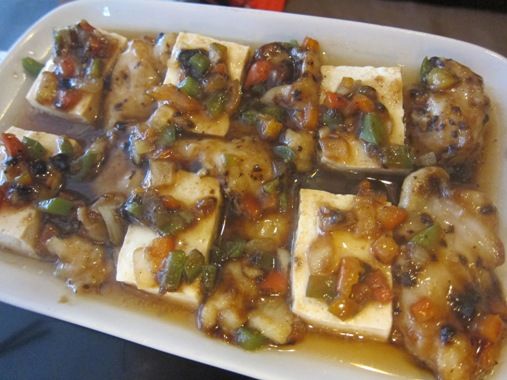 Steamed Fish Fillet w/Tofu & Tausi, Php275.00
I ordered this because I like fish and tofu, but I'm not so happy with it. The tofu is bland if you eat it on its own. I liked this better when I had everything (fish, tofu and sauce) in one bite.
Beef Rendang, Php365.00
This is a dish of Indonesian origin. The beef is stewed in coconut milk, fired up with just the right amount of ginger, galangal, turmeric, lemongrass and imported chilli. The end result—tasty tender shreds of beef simmering in a rich gravy of herbs and spices. This dish is best eaten with Nasi Lemak rice in order to bring out the best flavor.
We ordered this because their menu says this is an all-time favorite. This reminded me of beef caldereta, but this tasted so much better. The beef was so tender and flavorful, and it's not too spicy. We've actually eaten more rice than we should because of this. LOL! Next time, we'll have this with Nasi Lemak rice.
Bottomless Iced Tea, Php68.00
These were refreshing, but we never get to avail of their bottomless offer because there was no space anymore in our already full tummies.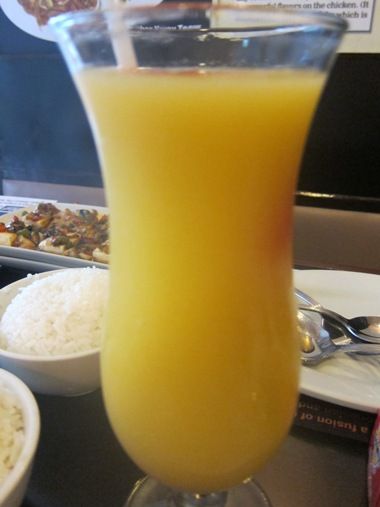 Four Seasons Shake, Php98.00
There was no violent reaction from hubby, so he must have liked this.
We enjoyed our time at Nasi Lemak, and we look forward to visiting this place again.
Nasi Lemak
Level 2, East Lane
Robinsons Galleria
Quezon City
Telephone No.: (02) 571-8988