The highly renowned P.F. Chang's China Bistro has opened its first Philippine branch in Alabang Town Center, making it the chain's first venture into Asia. The press launch was held at The Street in Alabang Town Center last Tuesday, January 17, 2012.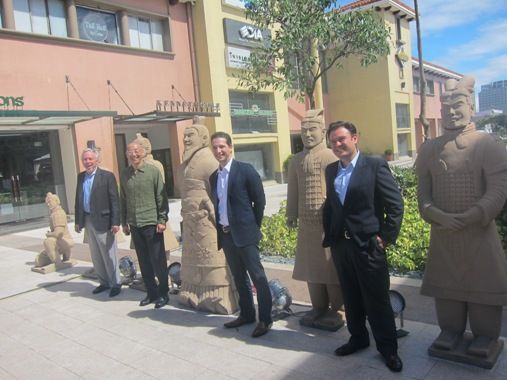 From left to right: Mr. Mike Welborn (President of Global Brand Development – P.F. Chang's), Mr. Philip Chiang (Co-founder of P.F. Chang's), Mr. Archie Rodriguez (CEO and President of Global Restaurant Concepts, Inc.) and Mr. Genaro Perez (International Marketing Director of P.F. Chang's China Bistro, Inc.)
The bigwigs of P.F. Chang's hopped from one table to the next to converse with the guests who were the first to savor some of the restaurant's most delectable treats.
Mr. Philip Chiang happily chatting with the guests
The foods that were served on our table surely delighted my appetite.
STARTERS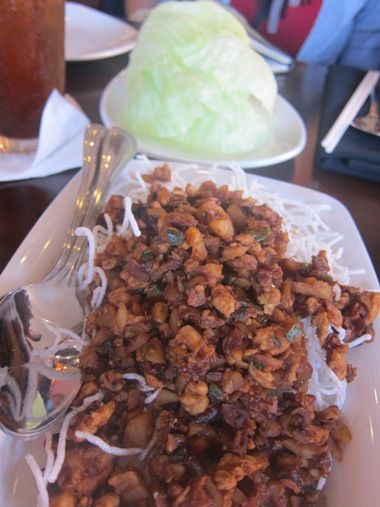 Chang's Chicken Lettuce Wraps, Php285.00
P.F. Chang's signature appetizer. Wok-seared minced chicken, mushrooms, green onions and water chestnuts served over crispy rice sticks and served with cool, crisp lettuce cups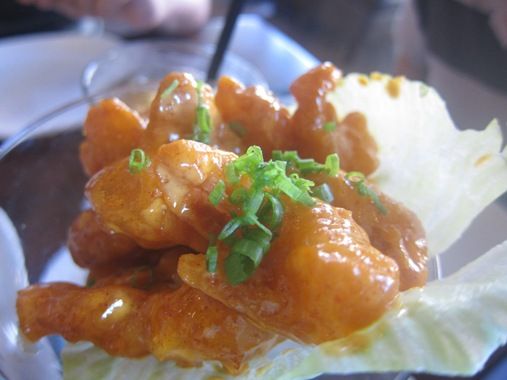 Dynamite Shrimp, Php295.00
Crispy shrimp tossed in a zesty sauce and served over a bed of cool sliced cabbage, lettuce and crispy rice sticks
COCKTAILS
Lucky Cat Martini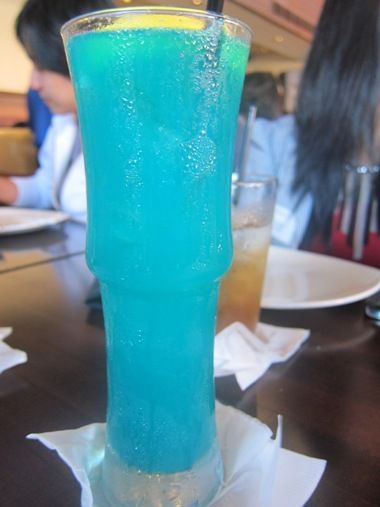 Royal Poolside
I don't drink alcohol, but I had a great time taking pictures of these colorful cocktails.
MAIN DISHES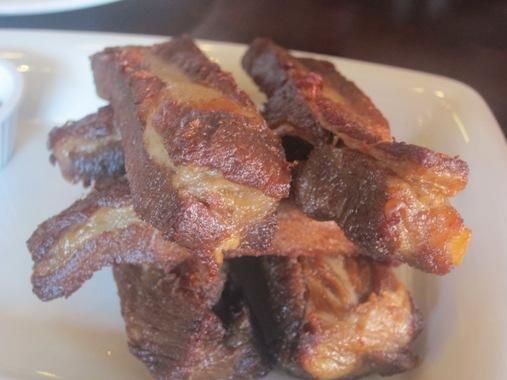 Northern Style Spare Ribs, Php650.00
Tender wok-braised ribs served with a five-spice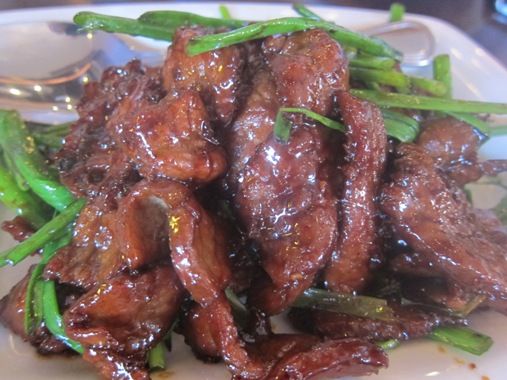 Mongolian Beef, Php695.00
Tender flank steak wok-cooked then quickly tossed with scallions and garlic.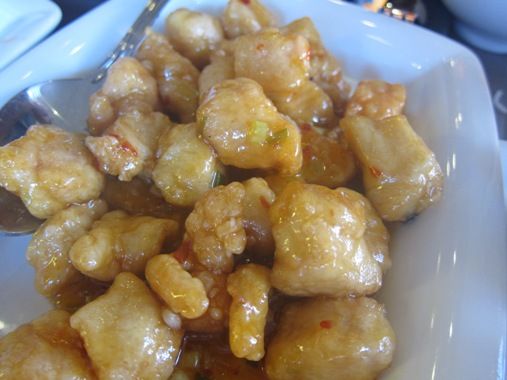 Chang's Spicy Chicken, Php320.00
Tender, diced chicken breast lightly dusted and stir-fried with a tangy sauce of sweet and spice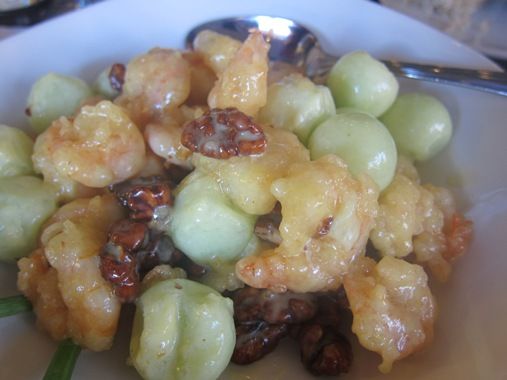 Shrimp with Candied Walnuts, Php795.00 (For Two, Php460.00)
Tender shrimp tossed in a creamy sauce with candied walnuts and honeydew melon
Chengdu Spiced Lamb, Php900.00
Richly spiced, marinated lamb, tossed with cumin, mint, tomatoes and yellow onions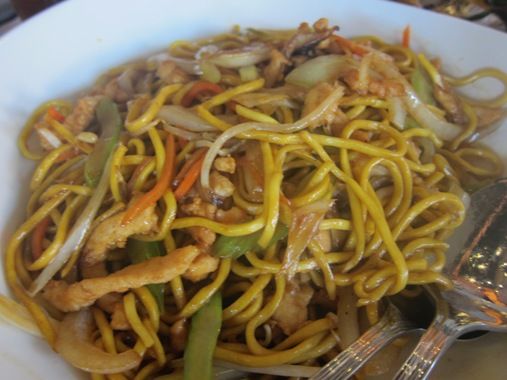 Lo Mein, Php225.00
Stir-fried egg noodles with mushrooms, bean sprouts, bok choy, carrots, celery and onions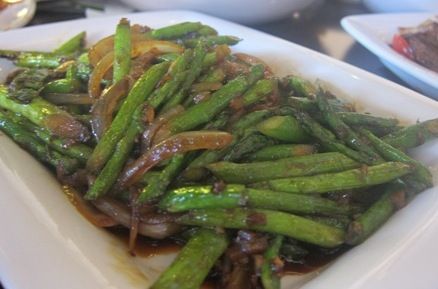 Sichuan-style Asparagus, Php280.00
Wok-fried with Sichuan preserves, onion, chilli paste and garlic.
SPECIAL SAUCE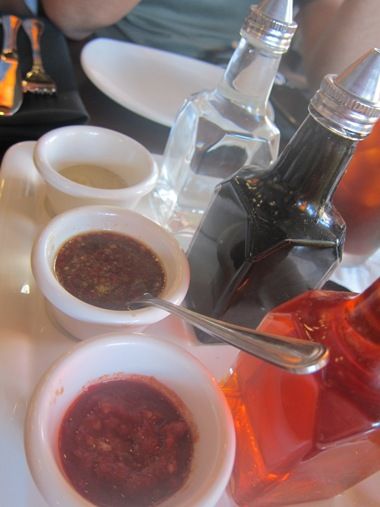 Ida, our server, called this the "level-up sauce." She simply mixed everything (hot mustard, potsticker sauce, chili paste, chili oil, soy sauce and white vinegar). She said this complements all of P.F. Chang's dishes.
REFRESHING ICED TEAS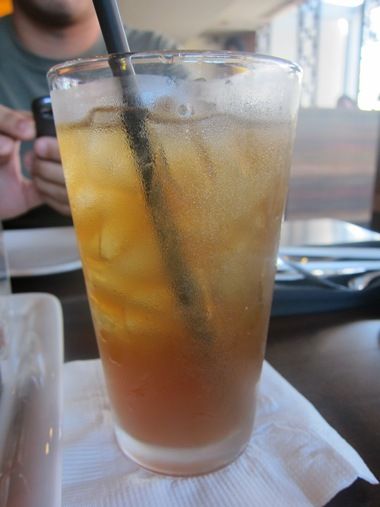 Jasmine Iced Tea (left), Tamarind Iced Tea (right). The Tamarind Iced Tea is only served in the Philippines.
Everything was delicious, but I particularly liked
Chang's Chicken Lettuce Wraps
,
Dynamite Shrimp
,
Northern Style Spare Ribs
,
Shrimp with Candied Walnuts
and
Lo Mein
.
About P.F. Chang's
P.F. Chang's serves Chinese cuisine in a modern bistro setting that offers signature cocktails, wines and desserts. It has over 200 branches in the U.S. and 12 branches in Mexico, Puerto Rico, Kuwait and United Arab Emirates.
P.F. Chang's offers simple, no-fuss dishes which are inspired by cuisines from the different regions of China, namely: Peking or Northern China, Shanghai or Eastern China, Cantonese or Southern China and Sichuan and Hunan Twin Western Province of China. They serve fresh food, prepared at the moment using high-quality ingredients. They also offer a gluten-free menu and a vegetarian menu.
P.F. Chang's has received the 2012 Cheers Beverage Excellence Award for having the Best Overall Beverage Program. P.F. Chang's has also been recognized as the "Most Popular Full Service Chain in the United States" on the 2011 Zagat Survey.
P.F. Chang's in Alabang Town Center was officially opened to the public yesterday, Thursday, January 19, 2012.
P.F. Chang's China Bistro
The Street, Alabang Town Center
Alabang, Muntinlupa City
Telephone No.: (02) 687-5611
Website: http://pfchangs.com.ph