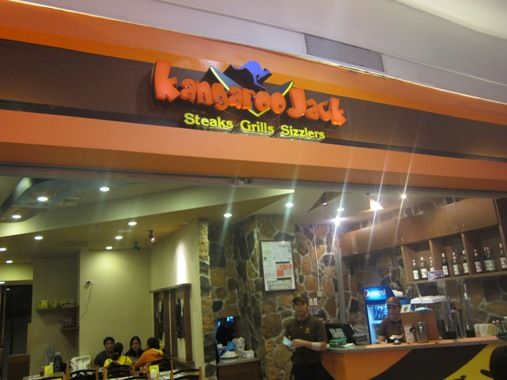 Last Saturday, February 4, we went to scout out a new place to eat in Robinsons Galleria. We found Kangaroo Jack (KJ) and decided to try Australian cuisine. KJ offers steaks, grills and sizzlers.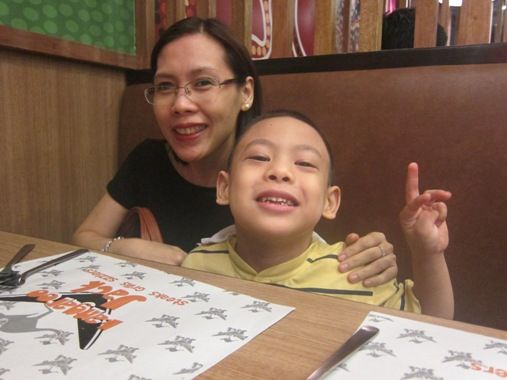 Say cheese!
It was supposed to be my birthday blowout, too. January 31 was my birthday actually, but we did not celebrate on that day because hubby and I were busy working.
French Fries, Php45.00
This was for our little boy. He dipped his French fries in ketchup, and he liked them a lot. He almost finished this huge plate. LOL!
Tanigue Steak, Php160.00
Tanigue grilled to its perfection, topped with ala pobre sauce. Served with Java rice, veggies and corn on a cob.
This was my order. The tanigue steak was soft and juicy, and the garlic slices on top added a tasty zing to this grilled fish. There was nothing special about the Java rice, though. Surprisingly, I enjoyed the corn on a cob because it was so sweet and succulent!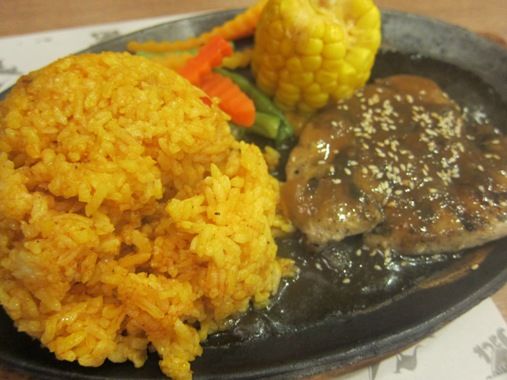 Chicken Teriyaki, Php135.00
Grilled chicken fillet with teriyaki sauce. Served sizzling with Java rice, steamed veggies and corn on a cob.
This was for Justin's yaya. She said her chicken was a bit salty. I also noticed that the serving was too small.
Baby Back Ribs, Php205.00
Sizeable serving of tender juicy pork ribs. Perfectly marinated with your choice of KJ's special sauce, roasted to perfection with choice of Java rice or mashed potato served with steamed veggies and corn on a cob.

This was for hubby. He said the taste was okay, but if you look at the picture, you'll notice that the pork ribs were almost totally covered with Hickory BBQ sauce. Only a small portion of the pork ribs is visible in the photo.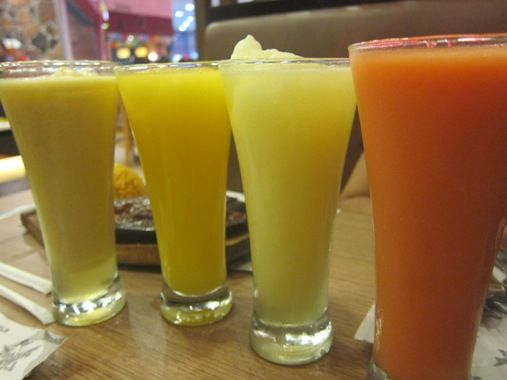 Pineapple, Mango, Dalandan and Four Season Shakes, Php50.00 each
These were actually fruit juices served in shake form. This explains why these fruit shakes are inexpensive. We enjoyed these because we realized fruit shakes are more interesting to drink than fruit juices.
The prices of food at KJ are quite affordable. However, I wish they make their serving size, especially for the Chicken Teriyaki, much bigger so the customers will get their money's worth.
Kangaroo Jack
Level 2, East Lane
Robinsons Galleria
Quezon City