We chanced upon this small café at Robinsons Galleria last Sunday. The place is cool, clean and inviting.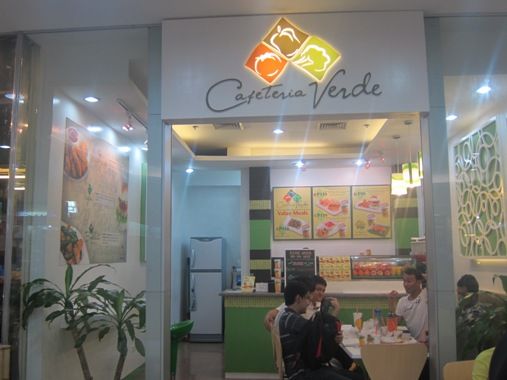 We noticed two things while going through their menu. First, the prices of their foods are quite affordable. Second, the foods they serve here are healthier than what most restaurants offer. That's because they serve vegetarian dishes. In short, they serve no meat here. Their foods are made from fresh vegetables, and the only beverage they offer is made from real fruit; they call it fruit slush.
We had three value meals and one sandwich for only Php396.00.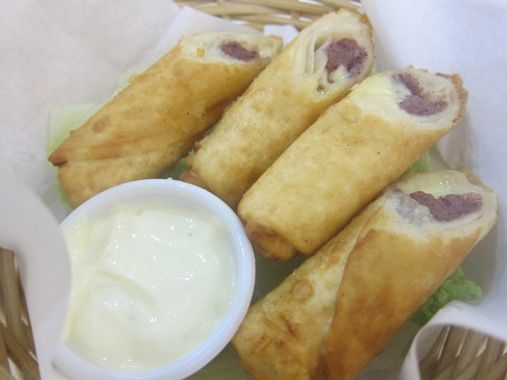 Bean and Cheese Taquitos with 12oz Fruit Slush, Php99.00
Our little boy ate two pieces of these dipped in aioli (sour cream sauce). The sweet-salty combination of the red beans and cheddar cheese was quite delightful.
Veggie Burger with Cauliflower Fritters and 12oz Fruit Slush, Php99.00
I ordered this because wanted to know how a veggie burger tastes like. The burger patty used here is made of mushroom and tofu, and it has lettuce and mayo dressing, too. This didn't disappoint. I actually regretted that I only had one veggie burger. LOL!
The Cauliflower Fritters were also good! I loved the crunchy and slightly sweet taste of these battered and fried cauliflowers served with curry dip.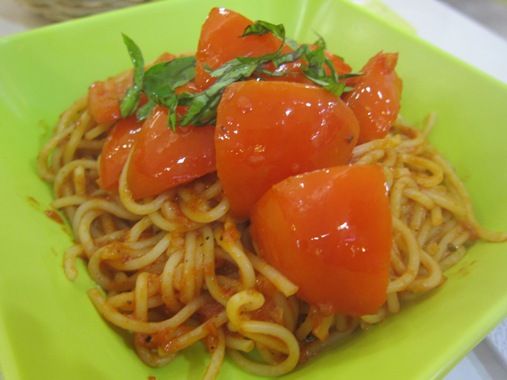 Tomato-Garlic Spaghetti with Fruit Slush, Php119.00
The little boy ate most of this, hubby ate the rest, and I had all the tomatoes. I'm surprised that even without meat, my son and hubby (who is a meat lover) enjoyed this. These are spaghetti noodles cooked in olive oil, tomatoes and garlic.
Mozzarella Panini, Php79.00
These are mozzarella panini with tomatoes and basil. I liked this the least because I found it a bit bland.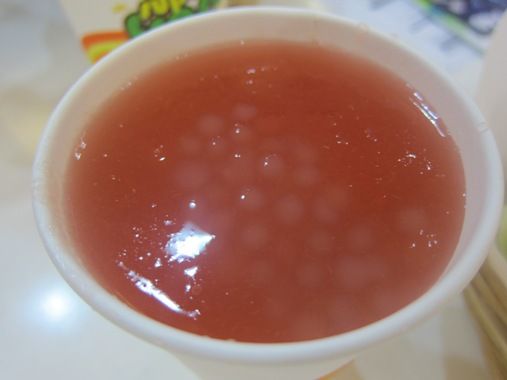 Melon Watermelon Slush, part of our value meals
This was refreshing, it had just the right amount of sweetness, plus it had tapioca pearls (they call these "superpearls"). All three of us loved it!
Incidentally, Cafeteria Verde has a promo called "Fruit Slush All You Can." Get unlimited fruit slush between 2:30 to 5:30pm with every purchase of a value meal.
We left Cafeteria Verde feeling full but not heavy. If I have my way, I'll have my family eat here more often. It makes me really happy to know that there are healthy restaurants like Cafeteria Verde that offer healthy but delicious and affordable options for the entire family.
Cafeteria Verde
3rd Level, Sports Loop, Robinsons Galleria
Quezon City