One of our favorite places to enjoy Filipino fare is Max's Restaurant. Our last visit there was November of last year. It was late afternoon when we went there, but we wanted to eat rice already, so we ended up having a very early dinner.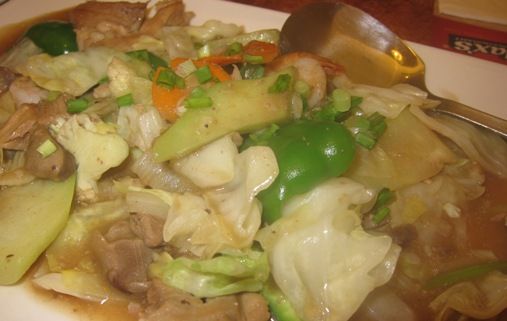 Chopsuey, Php172.00
The Max's version of the Comida classic—fresh vegetables sautéed with pork, chicken liver and gizzard topped with shrimps and spring onions

The vegetables were crisp and fresh, the sauce was thick, and it was seasoned perfectly.
Max's Fried Chicken, Family (Half), Php223.00
The original and classic fried chicken that made Max's a Filipino institution. Golden fried to perfection, with a unique blend of secret recipes, talagang sarap to the bones!

This looked good and tasted good, but it wasn't really hot when it was served, or was it because I took so long to take pictures of the food? LOL!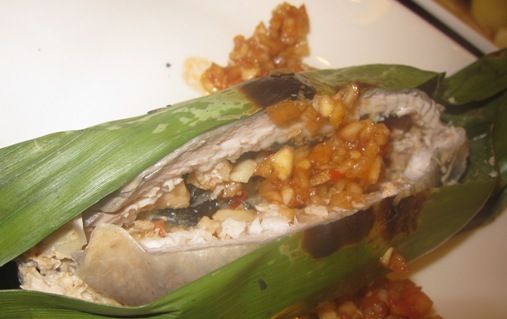 Pinaputok na Tiyan ng Bangus, Php239.00
Deboned milkfish belly stuffed with chopped tomatoes, onions and garlic. Grilled inside a banana leaf and topped with fresh tomato salsa

If you're a milkfish lover like me, you will surely enjoy this with your rice! The stuffing inside plus the fresh tomato salsa on top really enhanced the flavor of the milkfish. I actually wanted it all for myself. LOL!
Iced tea pitcher, Php145.00
We had a slight problem with the pitcher of iced tea they served because it tasted odd and it looked pale, but our server was quick to replace it, so all was well.
Max's Restaurant
4th Level, Robinsons Galleria
Quezon City
Telephone No.: (02) 632-0970, (02) 632-9112
Delivery: 7-9000