On our way home from Robinsons Galleria last Sunday, we saw Cinnabon's Valentine promo called "CINNAPACK 3ts" (Cinnapack Treats). Because hubby loves Cinnabon, he wasted no time in buying 2 minichocobons and 1 minibon for only Php143.00.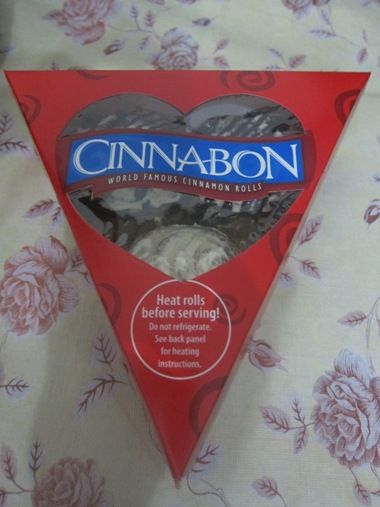 I gave the first minichocobon to our 5-year-old son, and he loved it! I gave hubby half of the other minichocobon and half of the minibon, but he didn't say which of the two he liked better. I preferred the minichocobon over the minibon, but found both of them too sweet for my taste.
What about you? Did you have any sweet treats on Valentine's Day?