Two Fridays ago, I had my blood tests done at Makati Medical Center, which required 12 to 14 hours of fasting. I also had an appointment with my ophthalmologist at 10am, but I had to ask my doctor's secretary to allow me a few minutes to have breakfast because I was already famished then. Because hubby was with me, he had no choice but to have his second breakfast.
I had pasta, and hubby ordered a sandwich.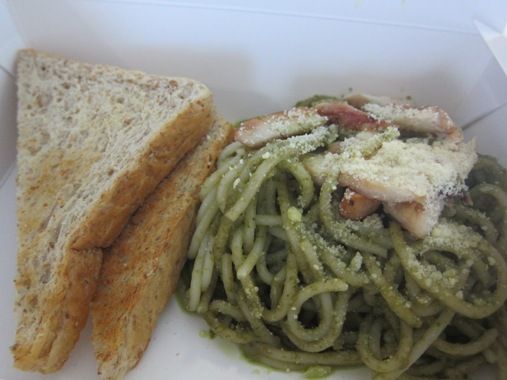 Chicken Pesto Pasta, Php155.00
I loved my crunchy toasts! The pasta was okay, except that the serving was too small. My uber hungry belly needed more.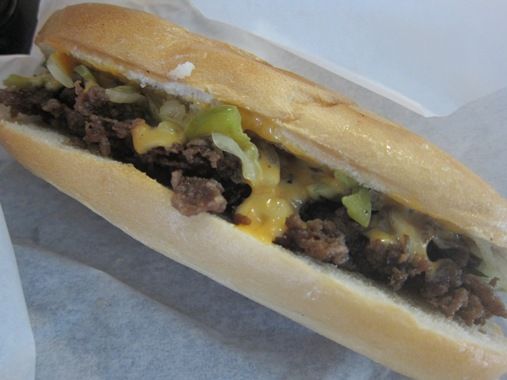 Cheese Steak Sandwich, Php185.00
I should have taken a bite of this sandwich. Hubby said the beef strips were tender and full of flavor. In short, it's a delicious sandwich!
I failed to take a picture of Dolcetti Sandwich & Smoothies Bar because we were eating in a hurry. It's a nice small place where you can also surf the Internet while having breakfast or snacks. They also have a magazine stand in another corner. Their food is okay, but I find their prices a bit expensive. Next time we'll try their smoothies.
Dolcetti Sandwich & Smoothies Bar
3rd Level, Bridgeway, Tower 2
Makati Medical Center
Legaspi Village, Makati City
Telephone No.: (0917) 548-7639