When we stayed overnight at Ascott Makati last March 31 to April 1, 2012, we went out of the hotel twice to have lunch and dinner. We had lunch at World Chicken at the Food Choices of Glorietta 4. For dinner, we went to Luk Yuen at Glorietta 5. We had the following: Noodles Cantonese Style, Sizzling Beef and Dumplings in Hot Chili.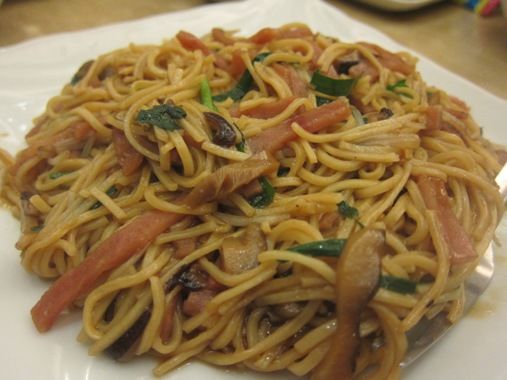 Noodles Cantonese Style, Php155.00
This was okay. However, I still prefer
Cantonese Chow Mein of Mongkok
over these Cantonese noodles.
Sizzling Beef, Php260.00
Hubby enjoyed this! The beef was tasty and tender, and the snow peas on top were crunchy.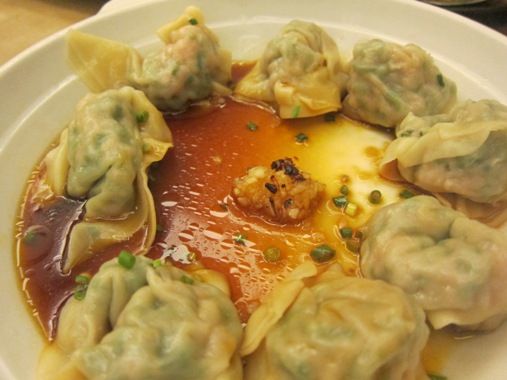 Dumplings in Hot Chili (8pcs.), Php170.00
These sweet and spicy pork dumplings were delicious appetizers. These were what I liked the most.
I noticed that there's a hint of sweetness in everything we ordered, and because of that, I was craving for something salty when we left.
Luk Yuen
Ground Floor, Glorietta 5
Ayala Center, Makati City
Telephone Nos.: (02) 856-5199; (02)856-2081