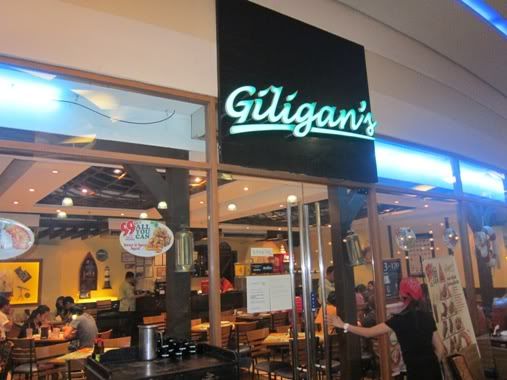 Looking for a new place to eat, we ended up having dinner at Giligan's in Robinsons Galleria last March 25, 2012. We had the following for only Php685.00: ½ Boneless Crispy Pata, Inihaw na Baboy, Chicken Inasal and Sinigang na Bangus Belly. We also availed of their Unlimited Rice Promo by paying only Php36.00 for the four of us.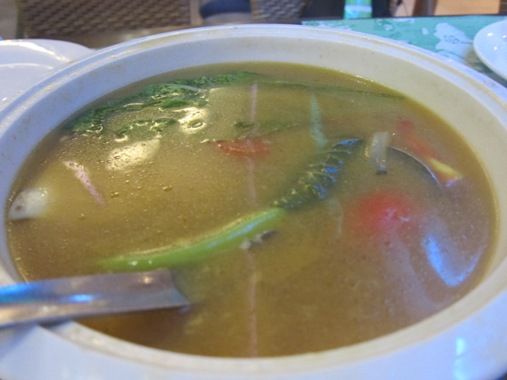 Sinigang na Bangus Belly
There was nothing special about this Sinigang na Bangus Belly. It tasted like the usual sinigang we cook at home. Our little boy ate only this with his rice, however, because he loves soup.
Chicken Inasal
We liked this the least. The Chicken Inasal was somewhat soggy, giving us the impression that the chicken used was not so fresh anymore.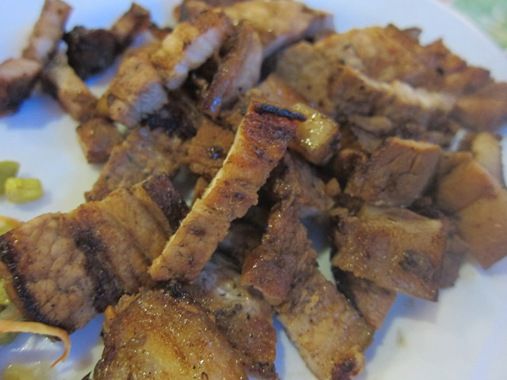 Inihaw na Baboy
We all agreed that this was delicious. The flavorful taste of this Inihaw na Baboy lingered in my mouth. I loved the generous serving, too.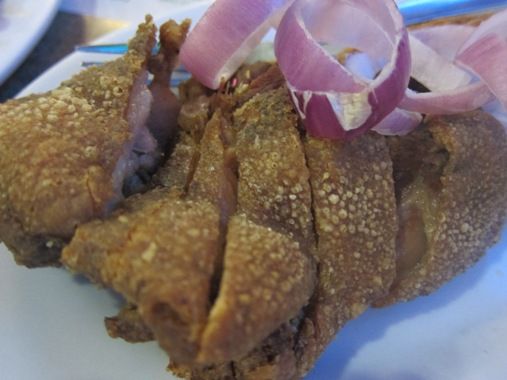 ½ Boneless Crispy Pata
The Boneless Crispy Pata was fried to perfection, although I would have preferred it to be more garlicky.
We actually had a feast because the Php685 Groupies Promo for 4 people that we ordered is actually good for 5 or even 6 people, and because we ordered unlimited rice, our bellies were really so full. We should not have had unlimited rice because we went home a few pounds heavier! Lol! Overall, the food was quite affordable and acceptable.
Giligan's Island Restaurant and Bar
2nd Level, The Veranda, Robinsons Galleria
Quezon City
Telephone No.: (02) 477-7614