After attending the Kipling event at the SM Mall of Asia Atrium, I was in a hurry to go home because I needed to buy my son a swimming float for his Dad's company summer outing at Ascott Makati the next day. I fetched the little boy and his yaya home, and because his Dad was home early from work, we all went to Robinsons Department Store to get what we needed. We bought a simple round swimming float and a Max Liquidator toy (a water shooter) for our son.
Then, the little boy wanted doughnuts, so we went to Krispy Kreme. We were already a bit hungry, too, so we ordered snacks for three adults as well.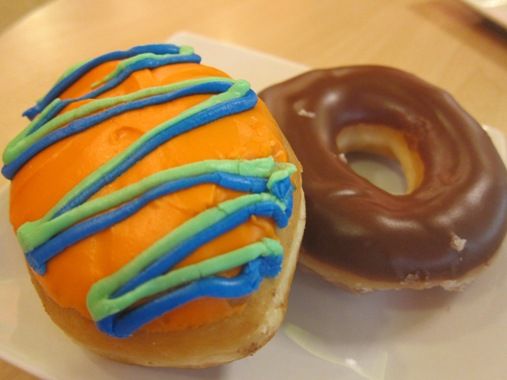 Vanilla Iced Glazed and Choco Iced, Php44.00 each
These were the little boy's orders. He wanted Vanilla Iced Glazed primarily because of its shape (it's egg-shaped for Easter!) and its fun and exciting colors. He ate only the topmost part of this Vanilla Iced Glazed and half of the Choco Iced doughnut because he said they were too sweet.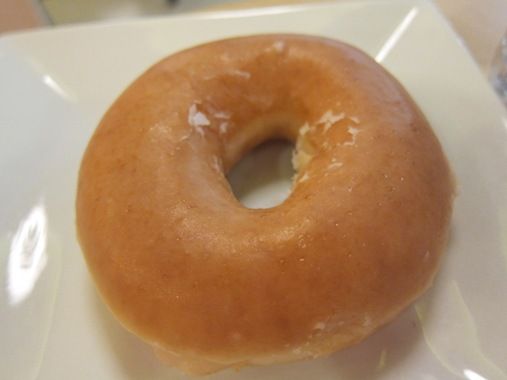 Original Glazed, Php32.00
This was for Justin
yaya
. She said it's not overwhelmingly sweet.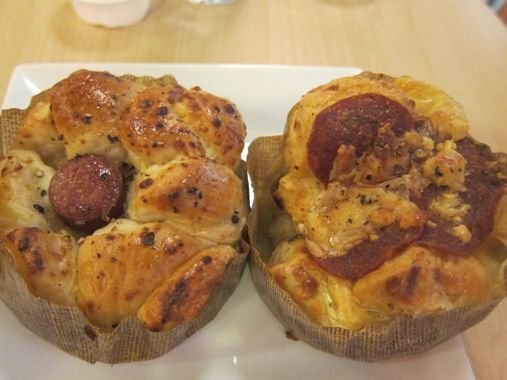 Sausage and Cheese Pull Apart and Pepperoni and Cheese Pull Apart, Php70.00 each
I ordered these for me and hubby. I had the Pepperoni and Cheese Pull Apart, and I liked that it has lots of pepperoni inside. Hubby's Sausage and Cheese Pull Apart, however, has only one sausage. I tasted some of his pull apart, too, and I realized I liked his bread better because it was softer.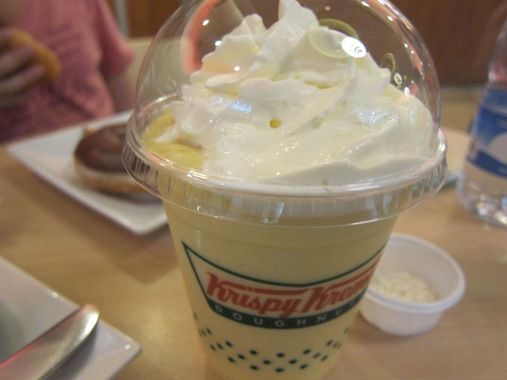 Mango Kreme, Php125.00
On our last visit to Krispy Kreme, I had this, and I enjoyed it, so I ordered it again. I ended up sharing this with the little boy.