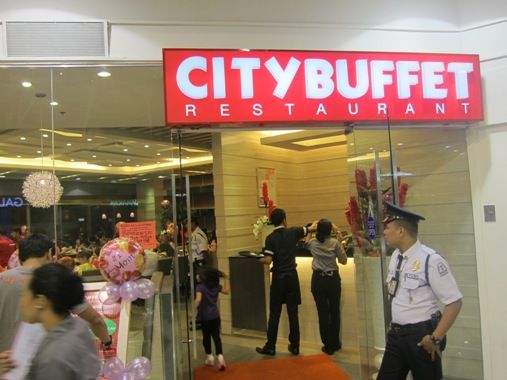 Hubby took us to the recently opened City Buffet Restaurant at Robinsons Galleria last Mother's Day, May 13, 2012. I was actually not in the mood to eat a lot, but who was I to resist such a tempting offer. Lol!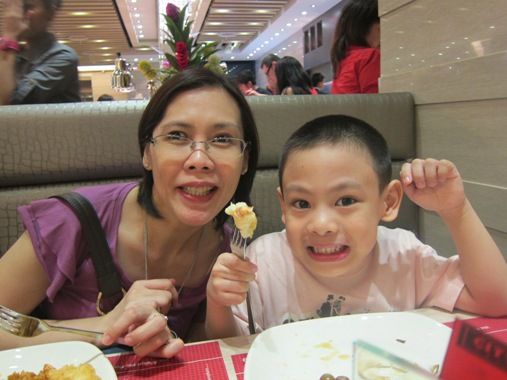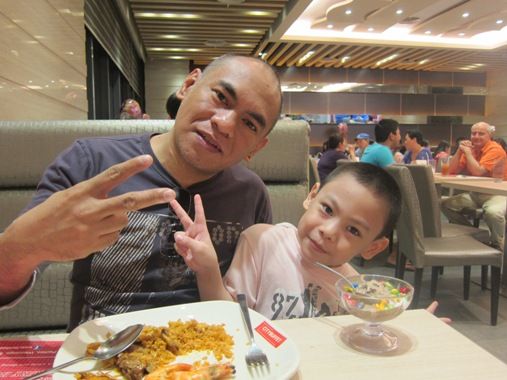 City Buffet Restaurant offers luxury buffet for everyone. Their soft opening promos include the following:
Php449 Eat-All-You-Can, Monday to Saturday lunch (Public holiday not included)
Php499 Eat-All-You-Can, Monday to Saturday dinner (Public holiday not included)
Php599 Eat-All-You-Can, Seafood Day, Sundays and holidays
Php299 Children below 4ft
Php59 Drink-All-You-Can
Php699 Left-over Price
The place was bright and spacious, something that we really liked. There were also a lot of people celebrating Mother's Day at City Buffet that day, so the mood was really festive.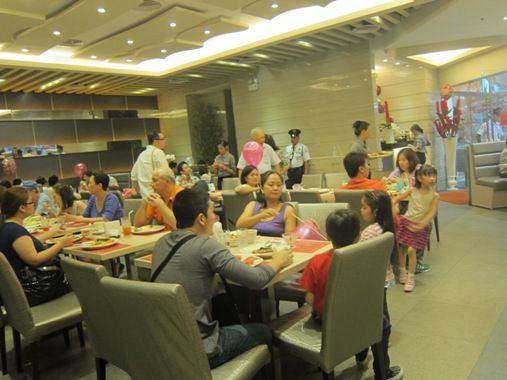 I actually didn't know what to eat first, so I just got anything that I fancied.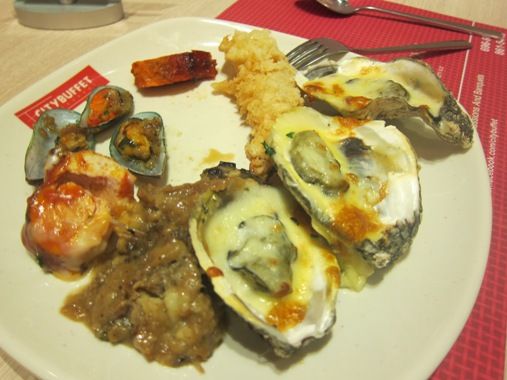 Hubby's first and second plates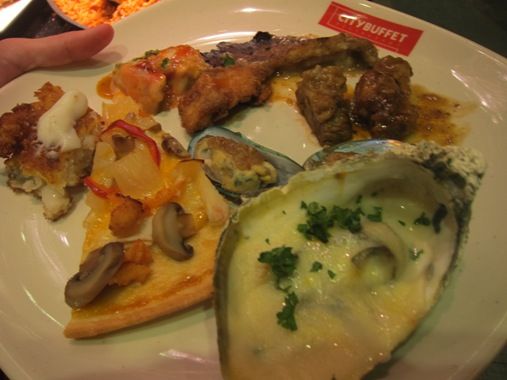 My first and second plates
Hubby had a total of four plates plus desserts, while I had a total of three plates plus a plate of fresh fruits. The little boy ate several pieces of Ebi Tempura then went to get and decorate his ice cream.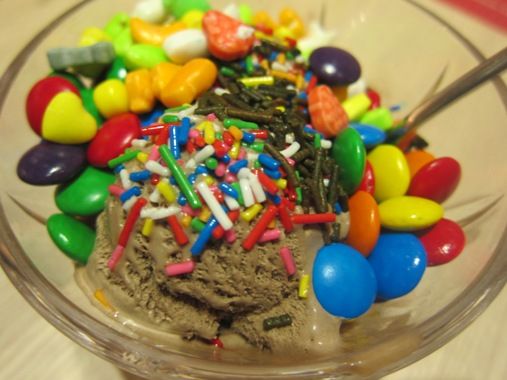 The little boy's ice cream
We had a hard time taking pictures of the food because there were many diners that day, but we managed to take a few shots.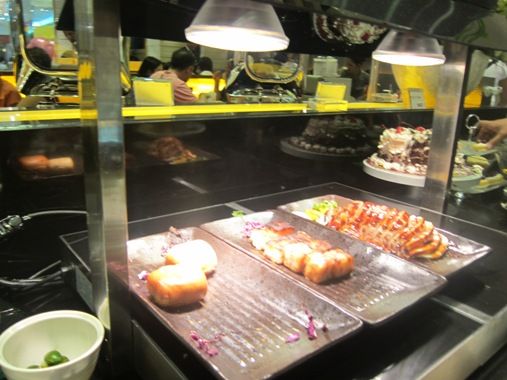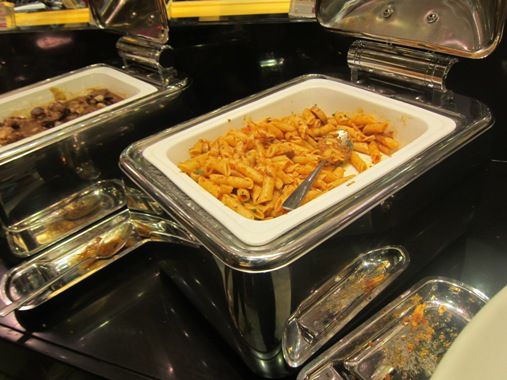 We actually didn't know if taking pictures inside the restaurant is allowed, but none of the staff told us to stop doing what we're doing. Besides, it's Mother's Day, so I think it's okay to bend the rules a little.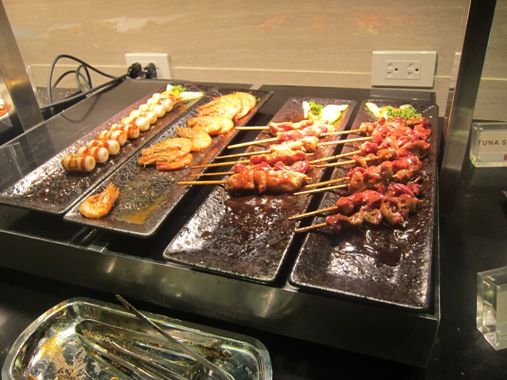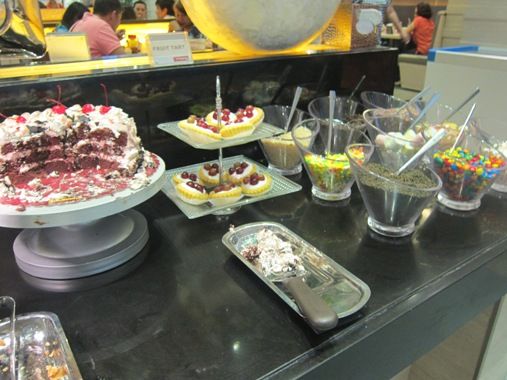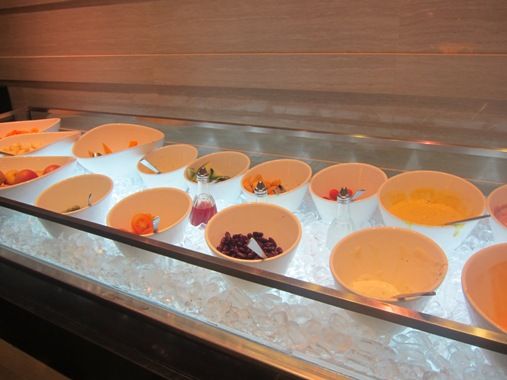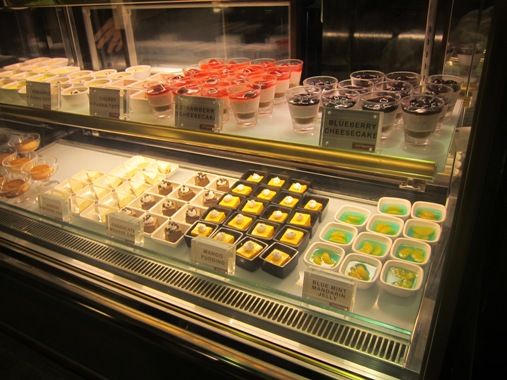 Hubby and I both liked the Spain Seafood Rice and the prawns, oysters and mussels. However, I regretted that I didn't have room in my tummy anymore for the blueberry cheesecake.
I was feeling full and bloated after our eat-all-you-can Mother's Day dinner at City Buffet Restaurant. While I was lucky to have experienced eating here, I wasn't feeling good afterwards. I think it would take a very long time before I'd visit another buffet restaurant again.
So, how did you celebrate Mother's Day 2012?
City Buffet Restaurant
Level 4, Robinsons Galleria
Quezon City
Telephone No. (02) 696-9324; (02) 861-5449