We were going to Timezone at SM Megamall two Saturdays ago when the little boy said he wanted to try Picole Healthy Ice Pops. Hubby bought four ice pops for the four of us (three adults and one kid).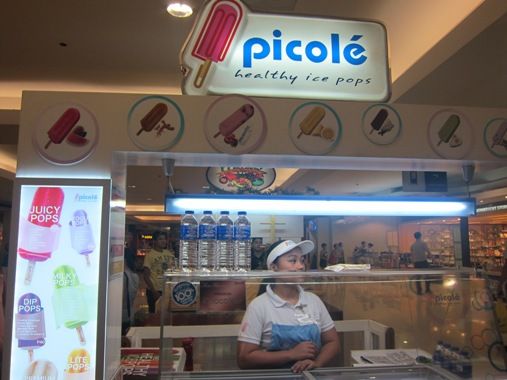 I asked the seller what's healthy about their ice pops, and she said their products contain prebiotic fiber. According to
www.prebiotics.us
, prebiotics are "non-digestible foods that make their way through our digestive system and help good bacteria grow and flourish."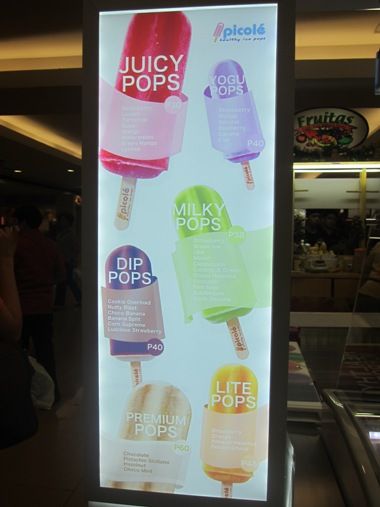 You have a wide selection to choose from. You can have Juicy Pops, Yogu Pops, Milky Pops, Dip Pops, Lite Pops and Premium Pops. We bought two Juicy Pops (bubblegum and buko) and two Yogu Pops (mango and blueberry). Prices range from Php30.00 to Php60.00.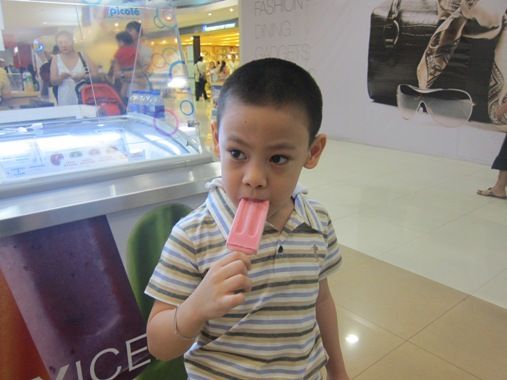 Juicy Pop (Bubblegum), Php30.00 for the little boy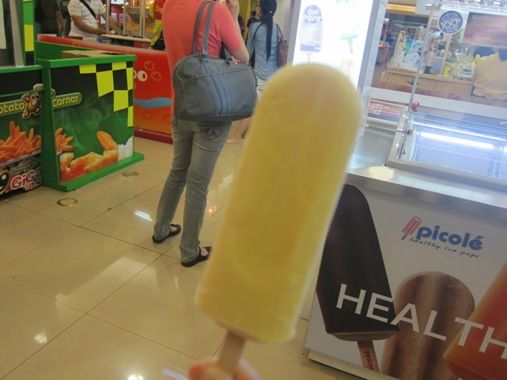 Yogu Pop (Mango), Php40.00, for me
Here's what we liked about Picole Healthy Ice Pops. They're not too sweet, they don't melt easily, they contain real fruit bits, they're healthy, and they're affordable.
Picole Healthy Ice Pops
Lower Ground Floor, Building B, SM Megamall
Mandaluyong City