When we talk about finger-lickin' good fried chicken, there is only one thing that comes to mind: Kentucky Fried Chicken, more popularly known as KFC. Now, have you ever wondered who that old bearded man with glasses you always see in KFC stores is? That man is no other than Colonel Harland Sanders, founder of KFC.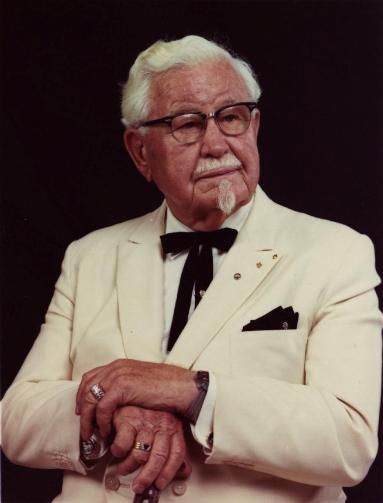 Colonel Sanders was born in a little farm in Indiana. He belonged to a poor family. He was six years old when his father died, and this forced his mother to work for the neighbors to support her family. Sanders being the eldest child had to take care of his two younger siblings while their mother worked. This was where he learned how to cook and when he discovered his passion for good food.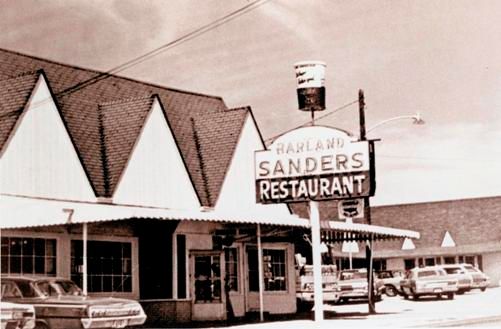 Sanders dropped out of school at an early age and took several other jobs, like a steamboat pilot, an insurance salesman and a railroad fireman, but he really wanted to become a businessman and a chef. This prompted him to start his first restaurant in Corbin, Kentucky where he served complete and delicious meals to busy families; he called it, "Sunday Dinner, Seven Days A Week."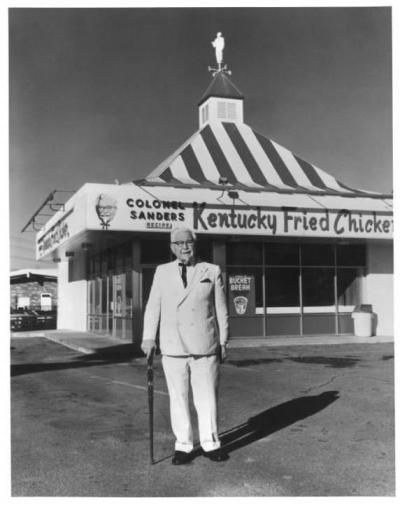 As Sanders' restaurant became popular and his store capacity grew, he worked really hard to give his customers the best-tasting fried chicken. He experimented with several pressure cookers through trial and error to determine the right amount of temperature and the exact mix of the perfect seasoning to improve his recipe. That's when he came up with the perfect mix of 11 herbs and spices which made him and his Original Recipe chicken world-famous. This popular recipe, which Colonel Sanders developed in 1940, is still being used in all KFC stores and remains to be one of the top secret recipes in the food business.
Here in the Philippines, customers go to KFC for its wide selection of delicious food, which includes the Original Recipe Chicken, pasta bowls, sides and deserts. According to Natalie Perez, marketing director of KFC Philippines, "Other than our food's so good taste, what makes us different is our heritage. Like any other success story, KFC was founded from humble beginnings. We take pride in the man who started our brand, his story and most especially, the real and original food he created."
A patient and hardworking man who was passionate about his work, Colonel Sanders has left a legacy known worldwide and continues to make his presence felt in all KFC stores through his finger-lickin' good food.