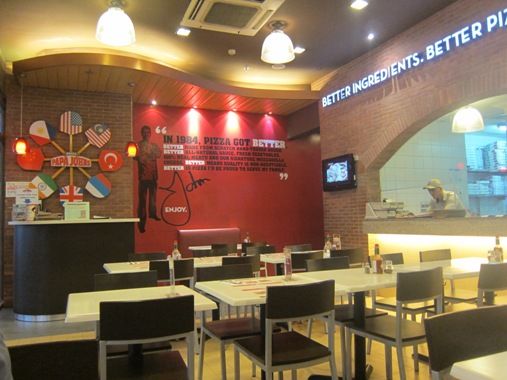 More than a month ago, while our little boy was busy playing at Tom's World with his
yaya
, hubby and I managed to escape for a brief afternoon date, which happens very seldom now because of our busy work schedule. We went to Papa John's Pizza for a quick snack.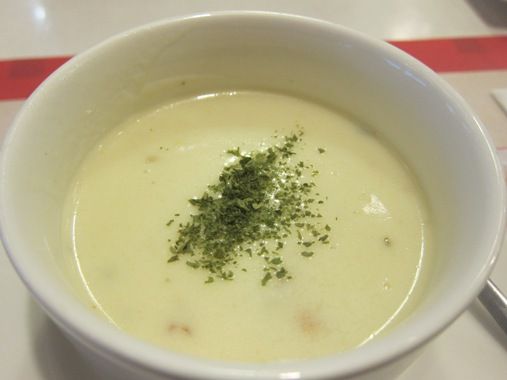 Cream of Chicken and Corn, Php49.00
This was served really hot, and I liked that. It's a "chunky soup with grilled chicken and corn kernels." They did not scrimp on the ingredients here, which was another plus factor.
Cheese sticks, Php99.00
This is the first time we tried Papa John's Cheese Sticks, and we liked these. According to their menu, the fresh dough they use here is covered with special garlic sauce, topped with 100% mozzarella cheese, and baked! These cheese sticks come with pizza sauce and garlic dipping sauce. This side order was both yummy and filling.
6" Hawaiian Pizza, Php160.00
This pizza has ham, pineapples and mozzarella cheese. This tasted fine, but we prefer either the Super Papa's pizza or the Bacon Cheeseburger pizza over Papa John's Hawaiian Pizza because they're more flavorful.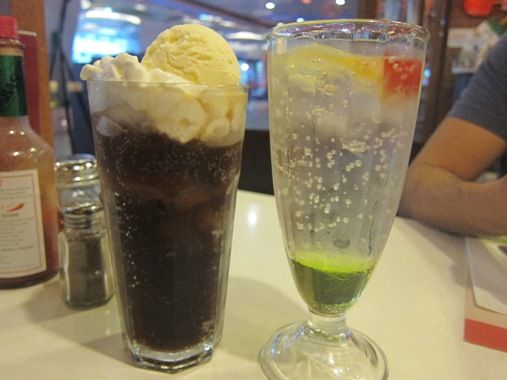 Vanilla Ice Cream Float, Php79.00 and Green Apple Italian Soda, Php69.00
Hubby is very fond of ice cream floats, so wherever we eat out, if they're serving ice cream float, then he'll always order that. I heard no complaints from him with regard to his Vanilla Ice Cream Float, so I guess it was to his liking. The Green Apple Italian Soda was just Sprite with green apple syrup. It was okay.
We always enjoy dining at Papa John's Pizza because of their homey ambiance and good food, and for sure, we'll visit this restaurant again.
Papa John's Pizza
2nd Level, The Veranda, Robinsons Galleria
Quezon City
Telephone No.: (02) 631-8689