A package of the latest and most indulgent dessert creation from FIC (Fruits in Ice Cream) was delivered to our doorstep last Tuesday. The package contained FIC's Vermont Classic Frozen Custard complete with toppings, cups, spoons, recipe card and press kit. Our little boy was still in school when the package arrived, but I was sure if he'd seen it that his eyes would light up because he loves ice cream!
FIC's Vermont Classic Frozen Custard's Base Flavors: French Vanilla, Brownie Batter, Cheesecake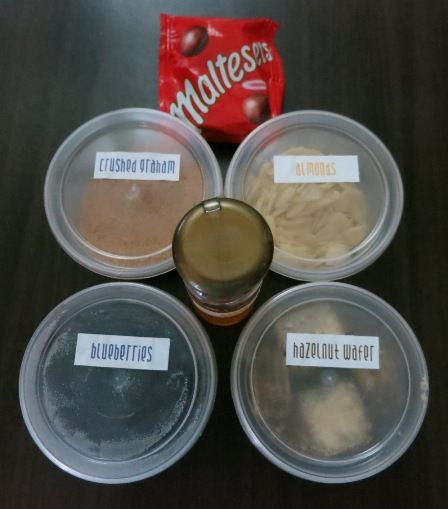 Toppings: Maltesers, Almonds, Hazelnut Wafer, Blueberries, Crushed Graham and Honey
We tried out three sample concoctions from the recipe card that FIC prepared for each of the Frozen Custard's base flavors and ended up with
Honey Almond
,
Blueberry Cheesecake
and
Hazelnut Malt
.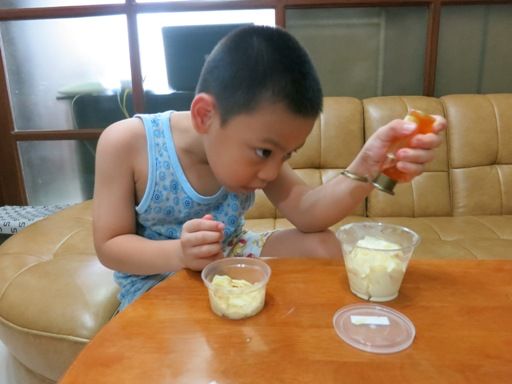 Honey Almond (Vermont Classic French Vanilla Frozen Custard with slivered almonds and honey)
The little boy was having a grand time preparing his Honey Almond ice cream, and he enjoyed his creation! He even asked for a few more scoops of French Vanilla Frozen Custard.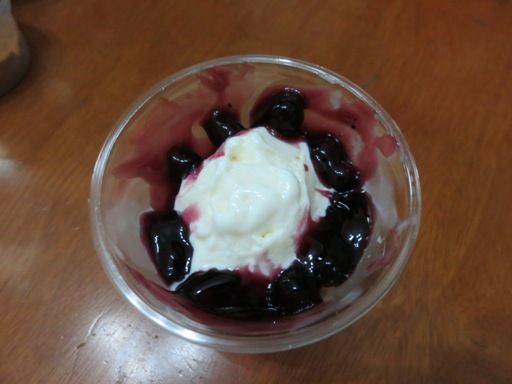 Blueberry Cheesecake (Vermont Classic Cheesecake Frozen Custard with blueberries and crushed Grahams)
The Blueberry Cheesecake was exclusively for me and hubby. We loved its delightfully sweet taste and smooth, creamy texture.
Hazelnut Malt (Vermont Classic Brownie Batter Frozen Custard with Maltesers and Hazelnut Wafer)
Our little boy tasted this, too, and he also enjoyed it. The sweetness of this frozen custard was not overwhelming, and that's something I really liked.
You will surely enjoy these rich, flavorful and sinfully delicious frozen desserts from FIC. Vermont Classic Frozen Custard already tastes good on its own, but the toppings will make your ice cream even more delightful.
F
IC's Vermont Classic Frozen Custard
will be launched on
July 28 and 29, 2012
at the
South Court of Power Plant Mall, Rockwell
. They will be giving out product samples every hour.