Ever since we tried the food at Conti's in 2010, we have always enjoyed dining there. We have not tried their merienda offerings, however, because we have always ordered their main courses and desserts. Last Saturday was our chance to try their merienda treats because the time we went there was too early for dinner. We ordered Chicken Arroz Caldo, Tokwa't Baboy, Fresh Lumpiang Ubod and Pancit Palabok.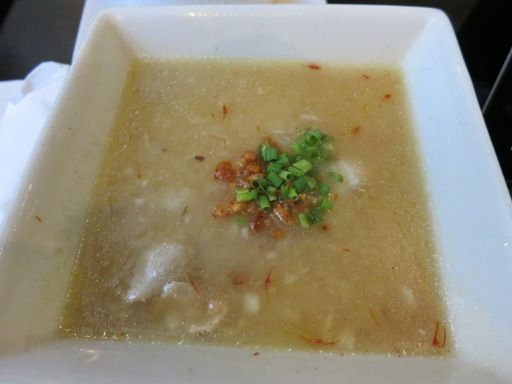 Chicken Arroz Caldo, Php120.00
Because hubby was feeling a bit under the weather last Saturday, he enjoyed the hot Chicken Arroz Caldo that he ordered. He said it had a generous serving of chicken, and it was seasoned right.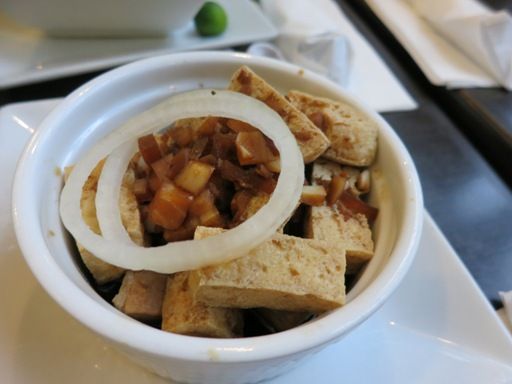 Tokwa't Baboy, Php95.00
We ordered two of this, one for hubby and another one for me. I loved the crispy tofu, but the pork wasn't tender enough for me. Hubby liked the taste, but I wanted it to be a bit spicy.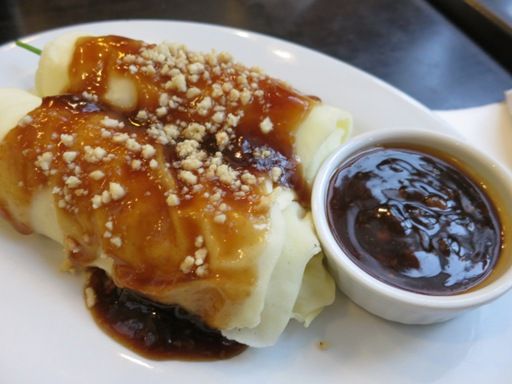 Fresh Lumpiang Ubod (2 pcs.), Php80.00
I enjoyed the crunchy fresh ubod, but the sauce leaves a lot to be desired. I did not get what I expected. The only thing I remember about the sauce is that it was sweet. I wanted a more garlicky, peanutty sauce for my Fresh Lumpiang Ubod.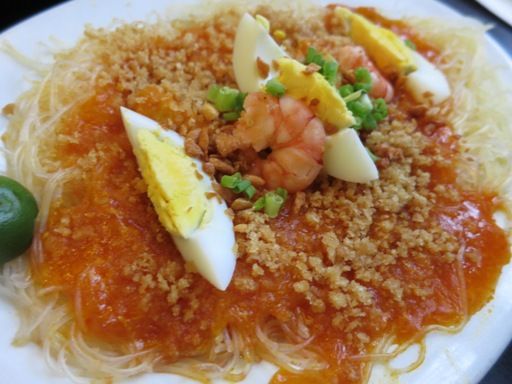 Pancit Palabok, Php105.00
This was a bit bland; that's according to Justin's
yaya
.
Overall, we weren't so pleased with our orders. Next time we visit Conti's, we'll stick with their main courses and desserts.
Conti's Pastry Shop & Restaurant
1C-17 Serendra, McKinley Parkway
Fort Bonifacio, Taguig City
Telephone No.: (02) 856-2352