Several boxes of Beng-Beng Chocolate Wafer were delivered to our doorstep last Friday, June 29, 2012. The little boy was still in school when the package arrived, but I know if he'd seen it that his eyes would grow big with wonder and delight. He loves anything chocolate!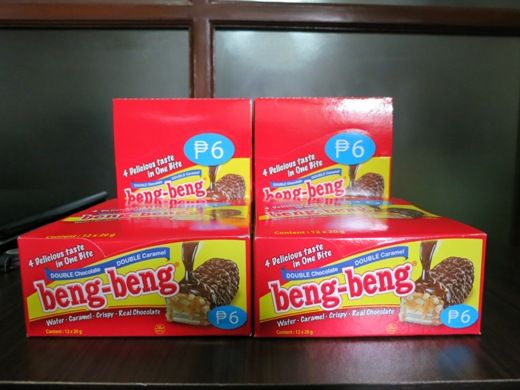 Eventually, I had to tell my son about the package because I couldn't keep this secret all to myself. After finishing his lunch, I gave him one Beng-Beng Chocolate Wafer only. He was excited to try it, and he was smiling after he's had his first bite. He said it's "Yummy, yummy!" and he asked for one more. I was hesitant to give him another piece because I was controlling his sugar intake, but he insisted, saying that what he had was just a small piece of chocolate wafer.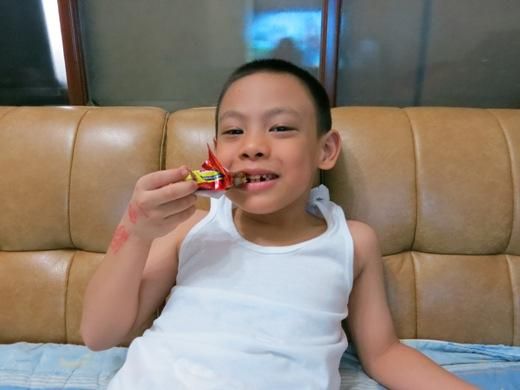 He finished the second wafer in no time, and he was soon asking for one more wafer, but I said two chocolate wafers in one day were enough. He could have another Beng-Beng Chocolate Wafer again the next day.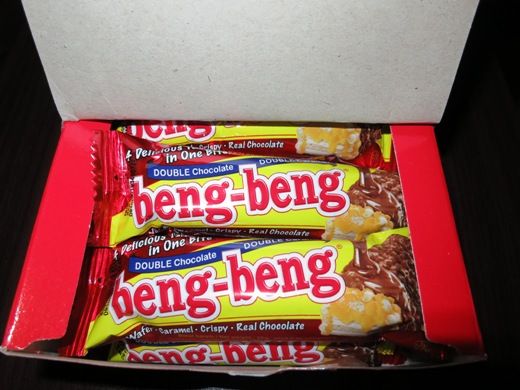 Of course, I had to try Beng-Beng Chocolate Wafer, too. While I'm not really into sweets, I also indulge every once in a while, and I particularly like chocolates with caramel. Beng-Beng has both chocolate and caramel plus wafer and rice crispies, too, and you get all this delicious goodness for only Php6.00. Now, that's real value for your money!
Beng-Beng Chocolate Wafer, Php6.00 each
What I liked most about Beng-Beng is that it's thick and crunchy but not messy to eat, unlike most wafers. The combination of the four ingredients (wafer, caramel, crispy and chocolate) also makes for a delightful treat. Now I'm not surprised anymore that my son loves Beng-Beng. I'm also 100% sure that when he comes home from school today that he'll ask for two Beng-beng chocolates.
Have you tried Beng-Beng Chocolate Wafer lately?