Last Sunday, my husband suggested we go see Resorts World Manila (RWM). That was our first time to visit the "first integrated tourist destination in the Philippines." Part of our agenda was to try out their restaurants. That was actually the last thing we did before we went home. We had dinner at Crisostomo, a restaurant that offers a "turn-of-the-century Filipino dining." According to RWM's website, "Chef Florabel Co's Crisostomo restaurant pays tribute to cultures that have influenced local cuisine: Spanish, American, Japanese and Chinese, plus a touch of Chef Co's innovations."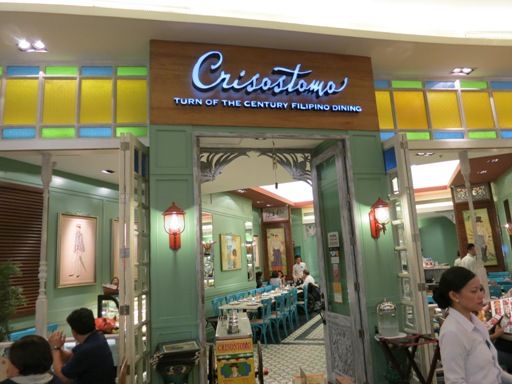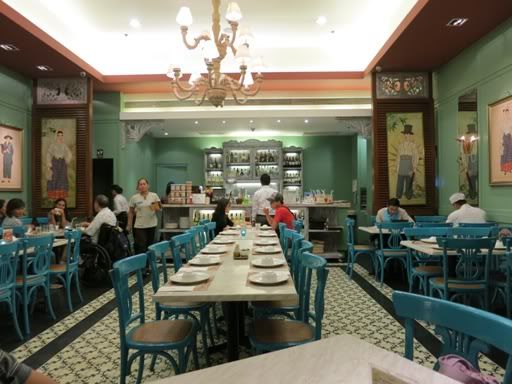 We loved the bright wooden interior. It's also a comfortable, roomy place to enjoy a leisurely meal with family and friends.
">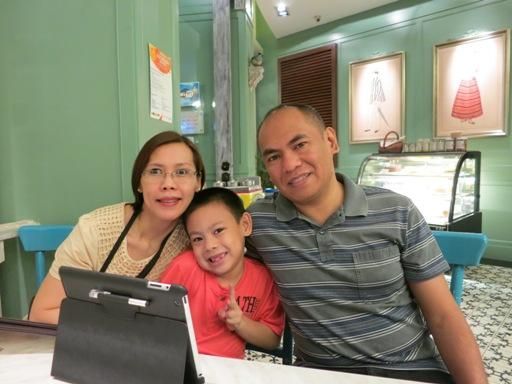 We ordered
Lengua Laruja, Bella Bandida, Noli Me Talong
and
Bibingka with Keso de Bola and Kesong Puti
.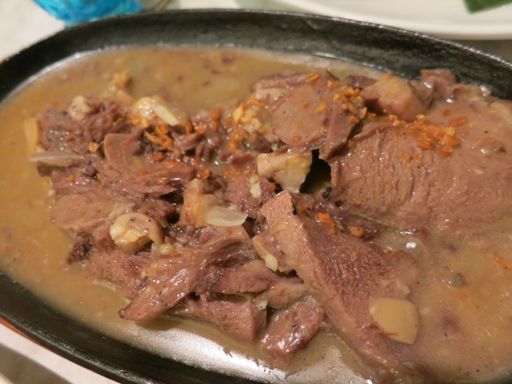 Lengua Laruja, Php395
All of us, including our 6-year-old son, loved this. This tender braised ox tongue with delicious mushroom gravy was a real winner!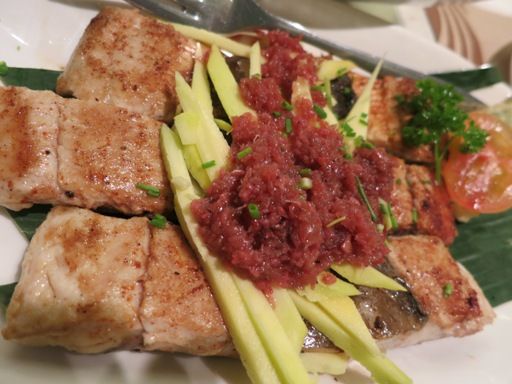 Bella Bandida, Php295.00
This was delicious as well. The burong mangga perfectly complemented the pan-fried milkfish belly. I actually liked the idea that I was ingesting loads of good cholesterol while eating this, which is exactly what I need right now!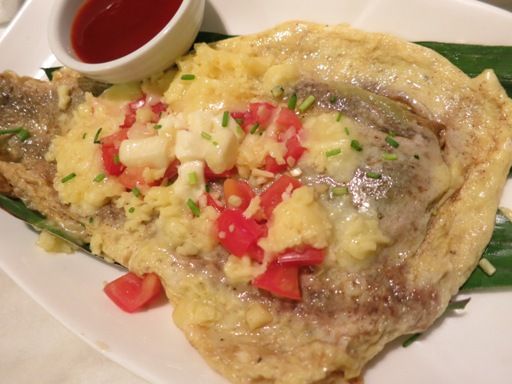 Noli Me Talong, Php195.00
This is "tortang talong pie topped with kesong puti." You'll surely enjoy the wonderful combination of soft eggplant omelette, tomatoes and kesong puti in your mouth. It's simply delightful!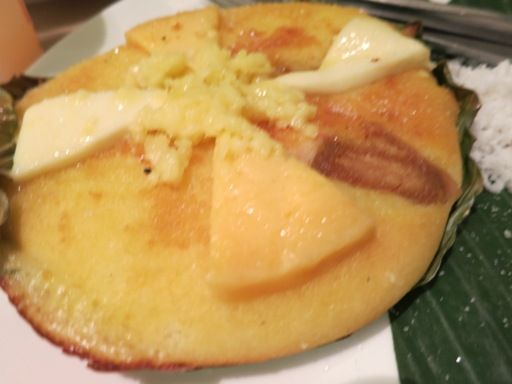 Bibingka with Keso de Bola and Kesong Puti, Php145.00
I was actually contemplating on not eating this anymore because I was already so full from what I've had, but the foodie in me prevailed, and I was glad I tried this. This rice cake was soft, moist and delicious; hubby, however, didn't want the keso de bola because of its semi-hard texture.
We had a hearty, satisfying dinner at Crisostomo. The staff were also very accommodating. These were more than enough reasons for us to want to go back there.
Crisostomo
2nd Level, Newport Mall
Resorts World Manila
Pasay City, Philippines