Our young man asked for three things on his 6th birthday, which were as follows: playtime at Tom's World, a new toy from Toys 'R Us and ice cream from Cara Mia Gelateria. We bought him Gelato Cioccolato, his favorite, which he finished in no time at all.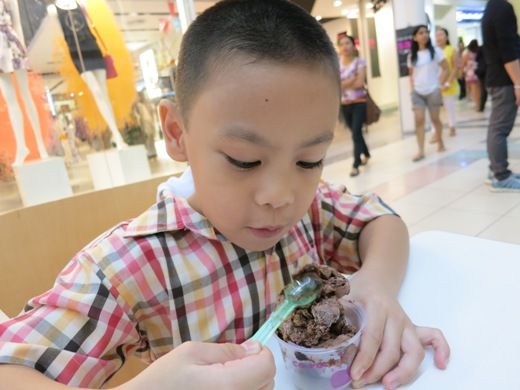 Cioccolato, Php70.00 per scoop
Hubby wanted to eat something sweet, too, and he took a fancy to the sinful chocolate cake called Tentazione.
Tentazione, Php82.00 per slice
This dark chocolate cake with Belgian chocolate icing was rich and moist but a little too sweet for hubby's taste.
Cara Mia Gelateria
West Lane, Level 2
Robinsons Galleria
Quezon City