After hubby's check-up at Makati Medical Center last Friday, we all trooped to Festival Supermall in Alabang upon the little boy's request. They didn't have classes that day because it was their rest day after their first trimestral exams. He's supposed to have an entire day of play at Festival Supermall riding the Junction Express, racing at the Kiddo Driving Skool and playing games at Tom's World. But before he could do all of these things, we had to eat. We decided to have lunch at Don Henrico's because it was the first restaurant we spotted.
We had pizza, pastas and nachos.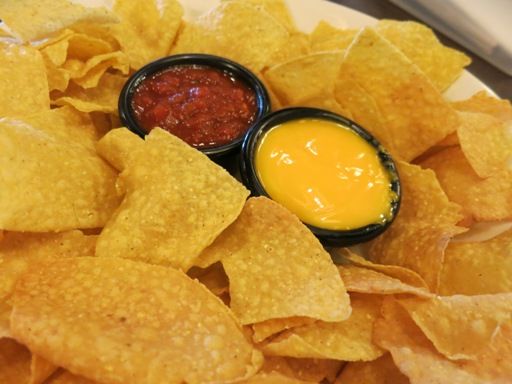 Dip & Nachos, Php185.00
We didn't regret ordering these because the cornmeal nachos were served fresh and warm. We enjoyed the crispy tacos and the delicious dips: creamy cheese sauce and sweet taco sauce.
Don Henrico's Supreme Pizza (14 inches), Php550.00
This pizza was big. We only had a slice each during lunch and took the rest home for our dinner later. This was a bit crunchy despite being a thick-crust pizza, and I really liked that. I was enjoying the crunch in every bite. The downside was that the dough was so thick that it overshadowed the toppings. I felt there was more dough than toppings.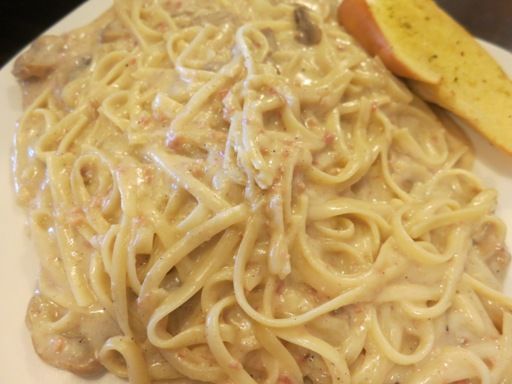 Classic Carbonara (Share), Php240.00
The waiting staff said this order of pasta was good for two persons, but the serving was actually huge. You can actually split it among three adults. The little boy liked this linguine pasta in light parmesan cream sauce. This pasta dish had fresh button mushrooms and smoked bacon. He didn't like the mushrooms, though, so we removed those from his plate.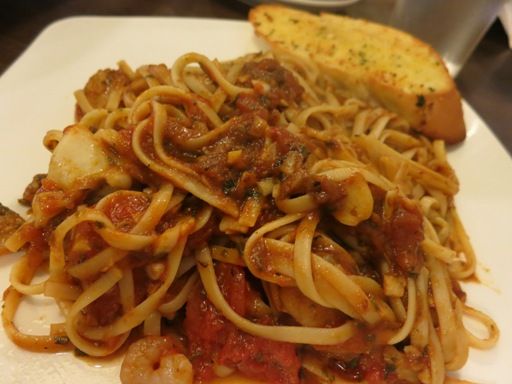 Tutto de Mare (Share), Php290.00
I was able to taste this only at home because I was already full from the nachos, pizza and carbonara. We ate this cold, and it was surprisingly delicious! I expected it to be sour because it had lots of tomatoes, but it wasn't. It was actually sweet, slightly sweet, that is. The garlicky and slightly spicy marinara sauce with shrimp and squid made this pasta dish a hit between me and hubby.
We ordered more than we could eat at Don Henrico's, but it wasn't wasted because we had the leftovers for dinner. Except for the super thick pizza that overshadowed the toppings, everything was great.
Don Henrico's
2/F Festival Supermall
Muntinlupa City
Telephone No.: (02) 850-3915 to 17