I was finally able to visit Il Mercanti last August, thanks to hubby who brought us there. Il Mercanti is a year-round food bazaar that offers a wide variety of foods, both local and international. Il Mercanti is located at Metrowalk Ortigas Parking Area. It is open every Fridays and Saturdays from 5pm to 3am.
The foodie in me was rejoicing upon seeing the multitude of foods at Il Mercanti. There were pizzas and pastas, paella, shawarma, lechon, Pinoy favorites, seafoods, grill foods, street foods and desserts.
Pizzas, pastas, paella, shawarma, lechon and other Pinoy favorites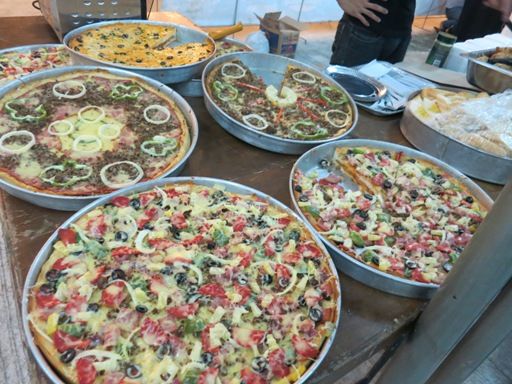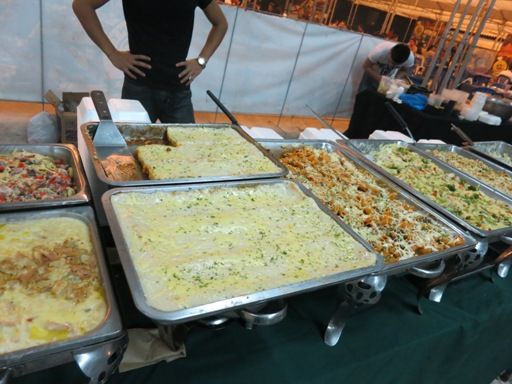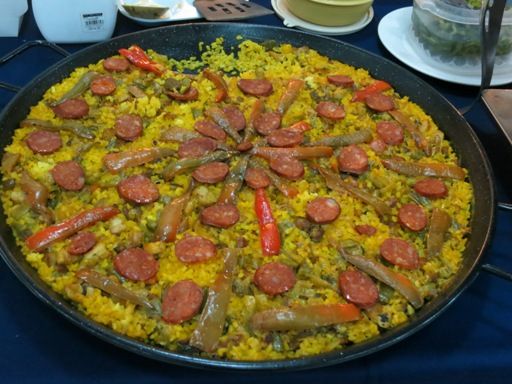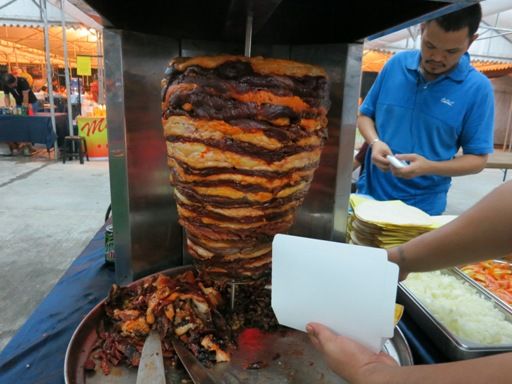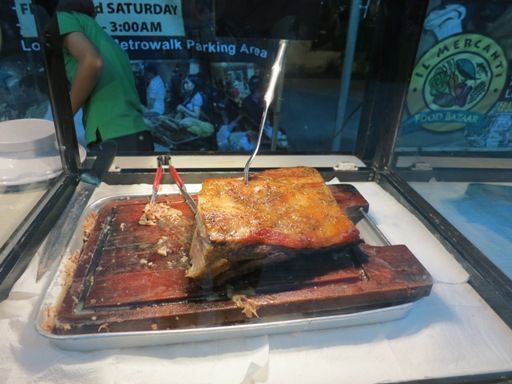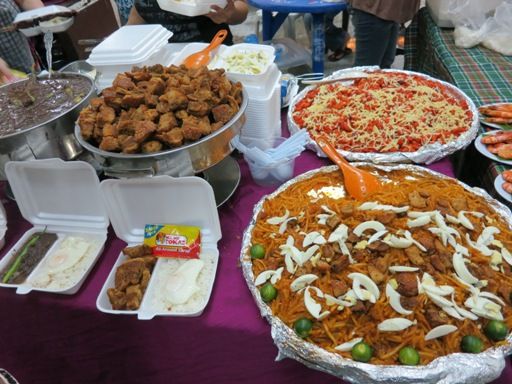 Seafoods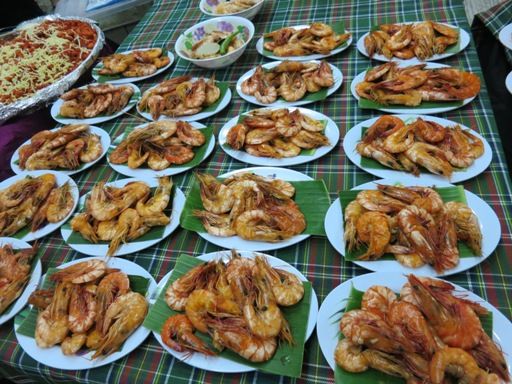 Grill foods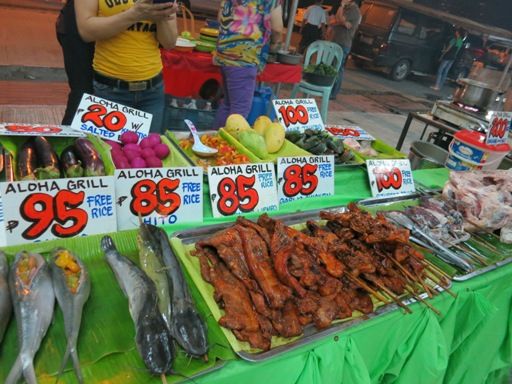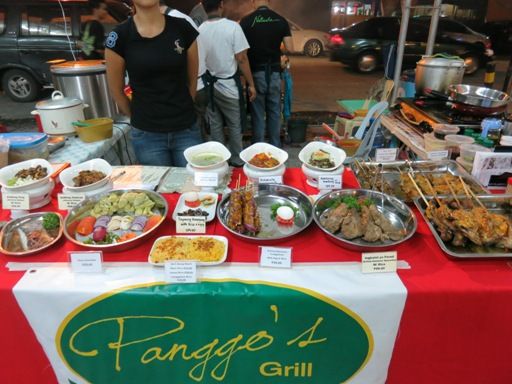 Street foods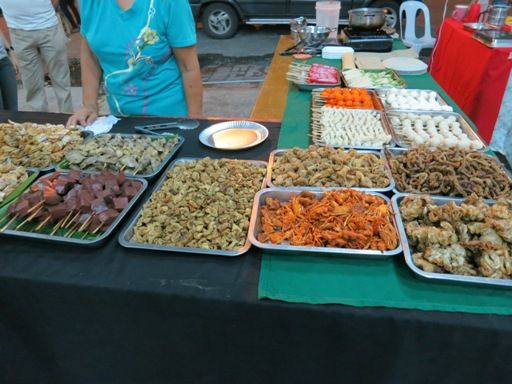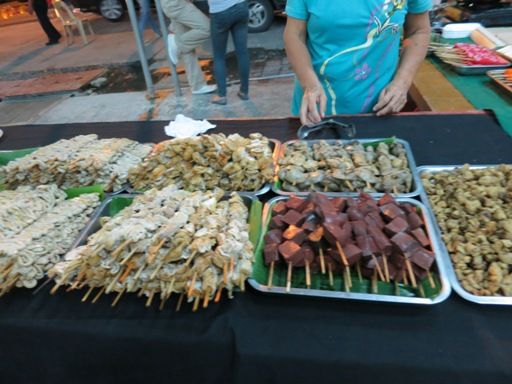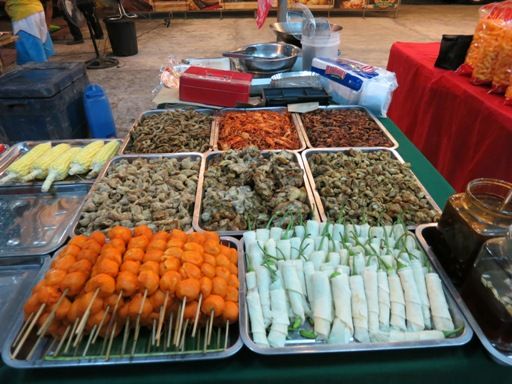 Desserts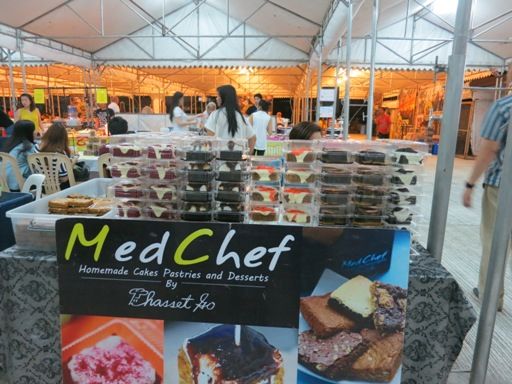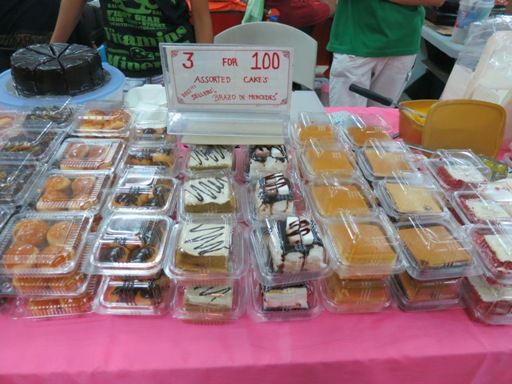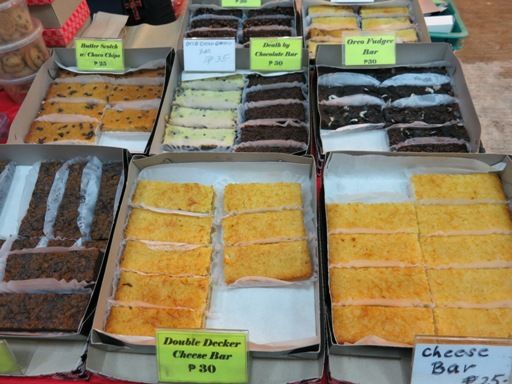 Because we haven't had dinner yet, we bought rice and ulam (viand) for three adults and pasta and chicken for the little one.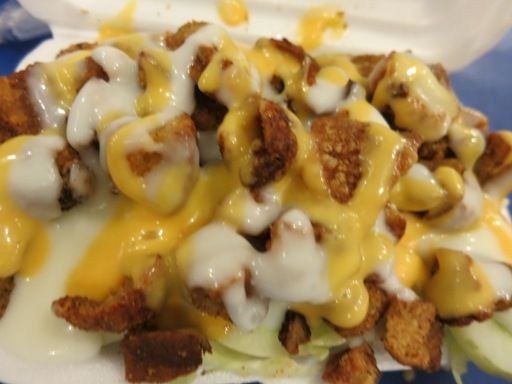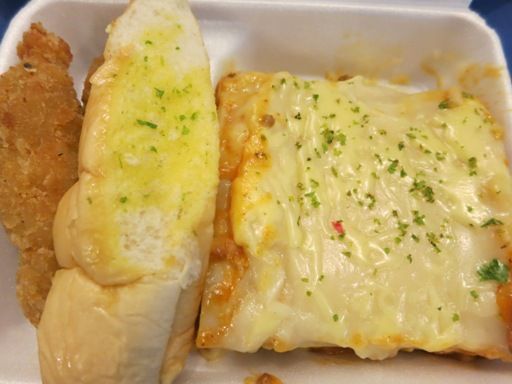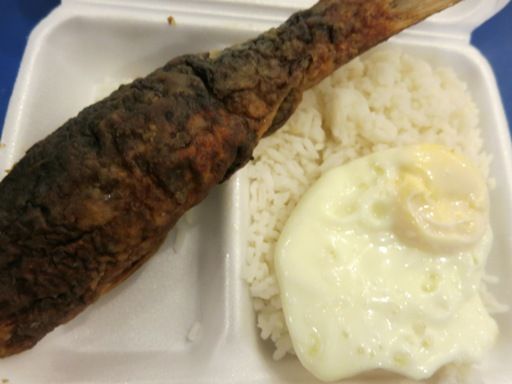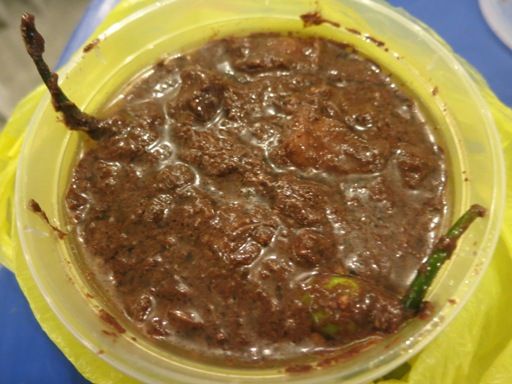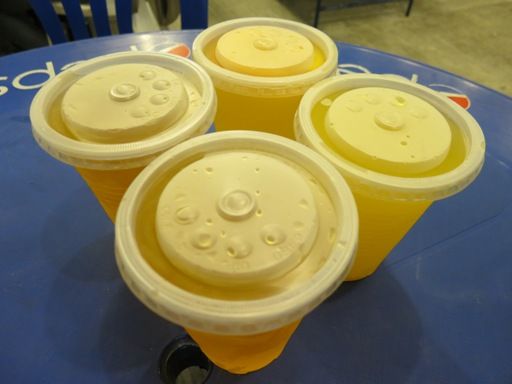 Our first orders
The little boy enjoyed his pasta and chicken fingers. Hubby's order of crispy pork bits was okay, but he wasn't raving about it. The rest of our orders left much to be desired; the Lechong Kawali was dry and hard, the Relyenong Bangus was soggy, the Dinuguan lacked the sourness that we wanted, plus it was very oily.
Hubby went around one more time to look for more tasty treats, and we enjoyed the following: Dynamite, Inihaw na Tenga ng Baboy and Vigan Empanada.
Dynamite, Php50.00 (4pcs.)
Dynamite is green finger chillies and cheese wrapped in egg rolls and deep-fried. It's crunchy, spicy and cheesy all rolled into one. Yummy!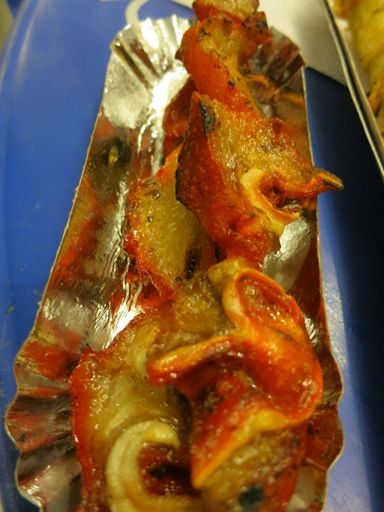 Inihaw na Tenga ng Baboy (Grilled Pig Ears), Php30.00 per stick
Fresh off the grill and dipped in spicy vinegar, we really enjoyed these tender and succulent roasted pig ears. They're a bit pricey, though.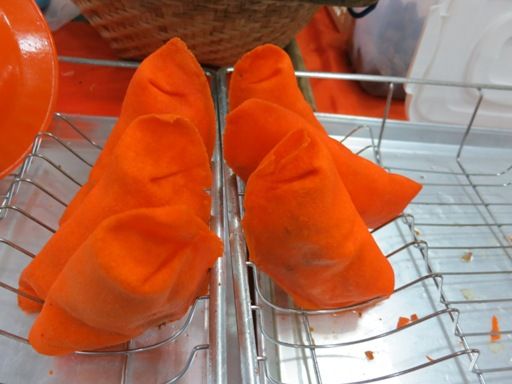 Vigan Empanada, around Php60.00
I haven't had Vigan Empanada before, so hubby bought one for us to share. Vigan Empanada consists of eggs, Vigan longganisa and veggies wrapped in a rice flour crust or shell and deep-fried. This may be eaten as is or with sukang Iloko ( a vinegar fermented by vinegar makers in Ilocos provinces). Biting into the crispy shell and savoring the tangy and garlicky ingredients inside were truly delightful! I look forward to having Vigan Empanada again soon.
Things to Like about Il Mercanti:
• It has a wide variety of food choices at affordable prices.
• It offers free parking for customers.
• It has a large area for dining so space is not a problem.
• It is well-lighted and well-ventilated.
• It uses high-ceiling tents to protect customers from the rain.
Il Mercanti
Metrowalk Ortigas Parking Area
Pasig City
Website: www.ilmercanti.com