Because we still had 30 minutes left before the movie we're going to watch would start, hubby and I decided to have snacks at Goodles; this happened more than a month ago. In one of my previous posts, we tried their Moroccan Beef Nachos and Chocolate Banana Cake. This time around, we ordered two of their best-selling pasta dishes: Garlic Shrimp and Chorizo and Basic Meat.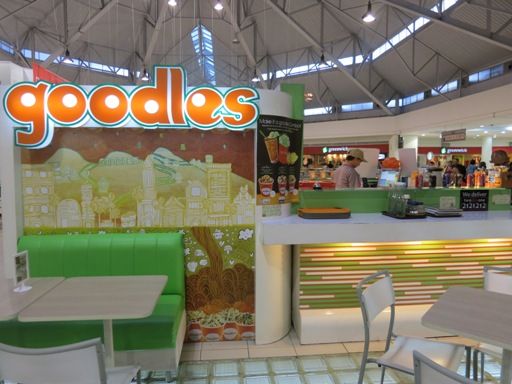 Goodles' pasta-to-go concept allows customers to eat pasta practically anywhere: in the movies, in school, at work or even while strolling in the mall. That's because Goodles serves pasta in an easy-to-hold tub, instead of on a plate.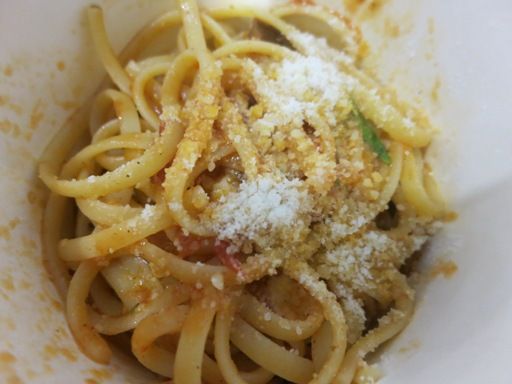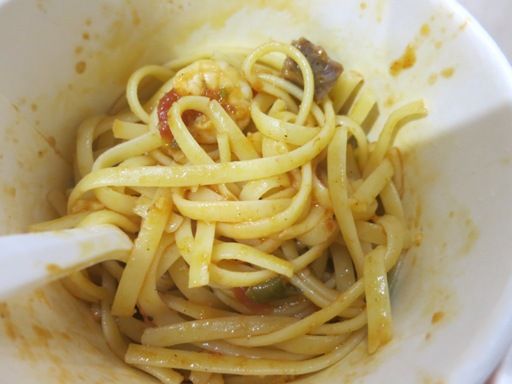 Garlic Shrimp and Chorizo, Php170.00
After tasting it, I understood why hubby liked it so much. This is spaghetti in olive-oil based sauce which is slightly spicy. The flavorful Spanish chorizo and juicy white shrimps make this a great-tasting pasta dish.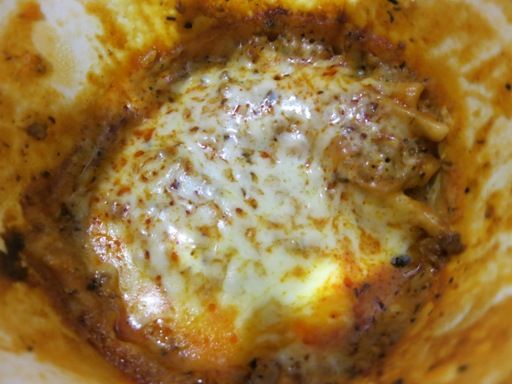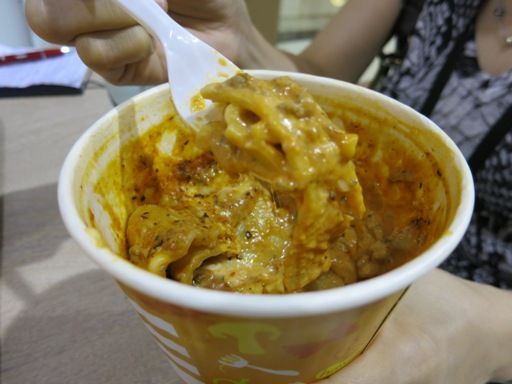 Basic Meat, Php150.00
This is one of their most popular pasta dishes. Basic Meat is made from 100% premium ground beef with a special blend of cheeses, chunky meat sauce and béchamel. This was really flavorful. However, I had to take a break after eating a few spoonfuls as my taste buds got overwhelmed by its rich, creamy taste. Next time, I'd like to try their Salsa Rossa Shrimp.
Goodles
4th Level, Robinsons Galleria
Quezon City
Telephone No.: (0922) 873-7758