After attending Philips Avent: From Pregnancy to Playground event at the Shangri-La Plaza Mall last October 6, 2012, we looked for a place to eat and we ended up having dinner at Clawdaddy.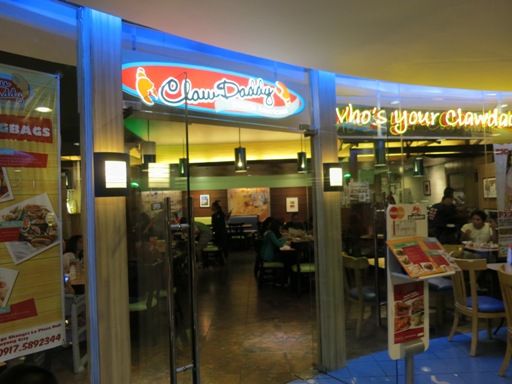 We didn't know what to order because it was our first time there, so we sought the help of the waiting staff who recommended we try their Chicken Alfredo, Original Baby Back Ribs and Blackened Tuna Belly.
Corn on the cob, compliments of the house
We nibbled on these little pieces of sweet corn on the cob while waiting for our orders. These were free! Serving corn this way makes it easier and less messy to eat.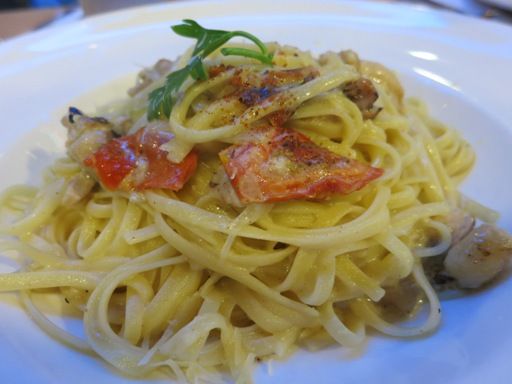 Chicken Alfredo (Sharing), Php375.00
We ordered this for our son because he loves pasta, and we made the right choice because he enjoyed it. This is linguini with grilled chicken, parmesan and cream.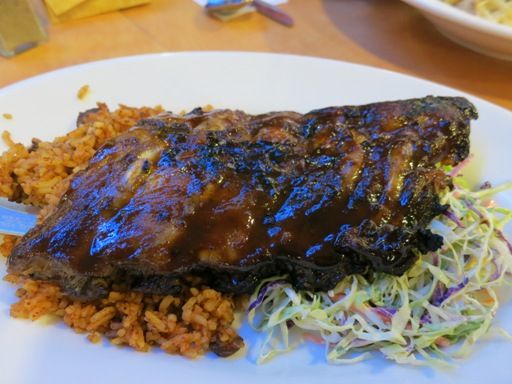 Original Baby Back Ribs (Half Slab), Php595
These are baby back ribs served with dirty rice and coleslaw. Hubby really liked the tender, flavorful meat.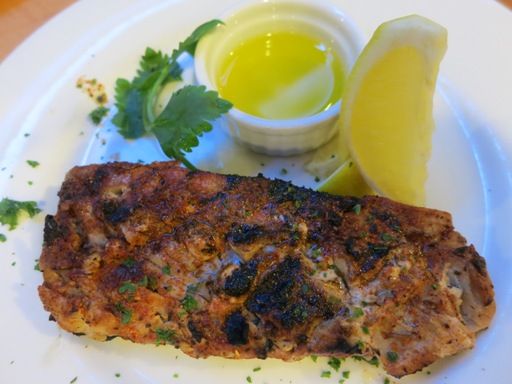 Blackened Tuna Belly, Php395.00
This is grilled blackened tuna belly served with a wedge of lemon. We had to make a separate order of dirty rice for this; we made two orders actually. That's how hungry we were. Lol! This was okay, but I liked the baby back ribs better.
Next time we'll try their crab dishes.
Clawdaddy
6/F, Shangri-la Plaza Mall
Mandaluyong City
Telephone No.: (02) 636-5679