Hubby made a request when I went grocery shopping last Saturday. He asked me to buy plain nacho chips and a dip. I ended up buying Mega Mexicana Nachos and a bottle of salmon mousse.
Mega Mexicana Nachos (180 grams), Php55.50
The packaging says these nachos are made from 100% pure corn. They taste like real corn; there's no doubt about that. They're also crunchy and fresh. These nacho chips are already tasty on their own, so you can eat them plain, but we like serving them with dips.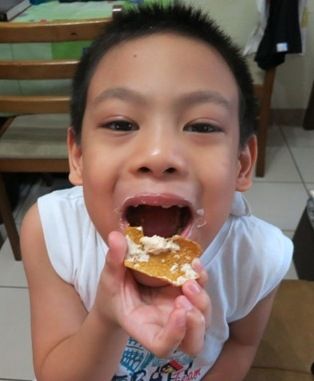 Enjoying his nachos with salmon mousse!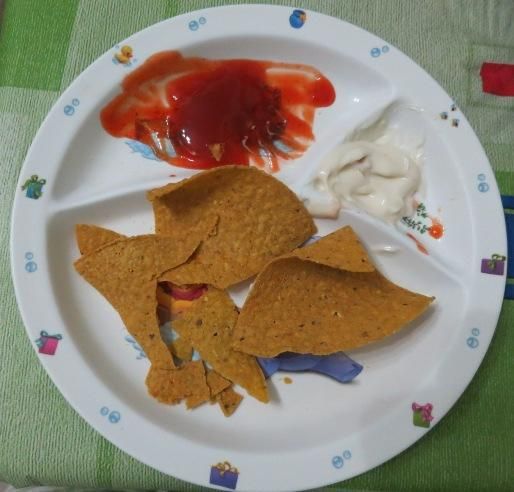 The little boy's plate of nachos (or what's left of it) with mayo and ketchup dips
The little boy likes dipping these nachos in mayonnaise or ketchup, while I like dipping these nacho chips in salmon mousse (Watch out for my post on this!).
The little boy enjoyed these nachos so much that he keeps reminding me to buy another box of Mega Mexicana Nachos this Saturday.