More than two weeks ago, hubby requested for nachos and a dip, so I bought one box of Mega Mexicana Nachos and a bottle of Bravo Salmon Mousse from Robinsons Supermarket.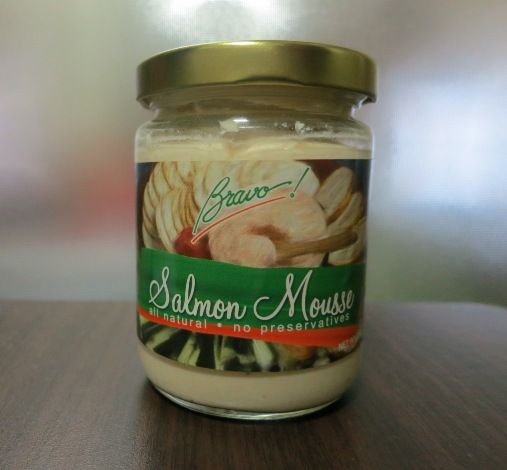 Bravo Salmon Mousse (210g), Php225.00
Bravo Salmon Mousse is made of cheese, salmon, cream and spices. You can spread it on focaccia bread, crostini, pizza chips, vegetable sticks or even nacho chips. It's all-natural and it has no preservatives added.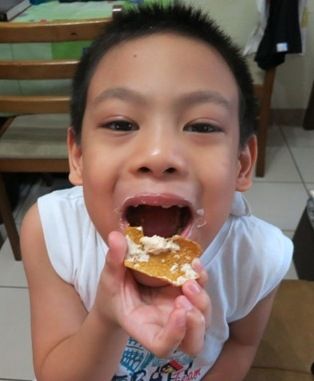 Nachos with salmon mousse! Yum-yum!
Bravo Salmon Mousse actually reminds me of cream cheese, but it has a thicker consistency than cream cheese, plus it's pink in color because of the salmon. You can really taste the salmon and the cheese on every bite. It's delicious; even my 6-year-old son likes it.