It was our first time at Kulinarya Kitchen at Rockwell Power Plant Mall. We had a late lunch there after shopping at at the Mommy Mundo Bazaar last Saturday, November 24, 2012.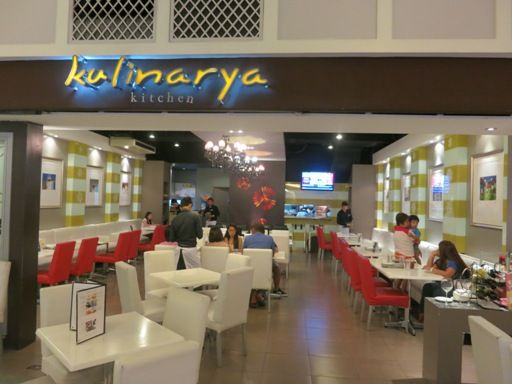 We ordered two of their house specialties (Callos and Grilled Pork Chops), one new dish on their menu (Baked Bangus Belly) and one from their kids' menu (Spaghetti & Lollies).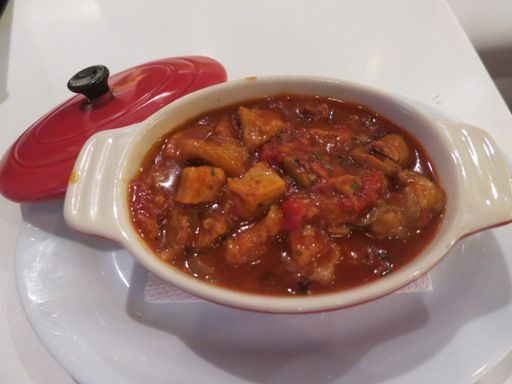 Callos, Php295.00
According to hubby, the meat was tender and the sauce was thick, but it was a bit too sour for his taste. He said he'd order a different beef dish from Kulinarya Kitchen next time.
Baked Bangus Belly, Php285.00
Because I like milkfish a lot, I ordered this Baked Bangus Belly with tomato-onion relish, topped with mozzarella gratin and served with parsley butter rice and soy-vinegar dip. This was okay, although there were parts of the bangus belly that were a little salty.
Grilled Pork Chops, Php250.00
This is herb-marinated pork chops with sweet soy reduction, served with Indian rice and house salad. This is for Justin's
yaya
, but I had to taste it first before she could have it all to herself. The pork chops were not too tender, but they were really flavorful. The Indian rice actually tasted like the pork chops, too, so Justin's
ate
really enjoyed her meal.
Spaghetti & Lollies, Php195.00
Justin ate the spaghetti but not the chicken lollipops. That's because he was in a hurry to play iPad games. Lol! Both the spaghetti and the lollies were slightly sweet to cater to their young clients' needs.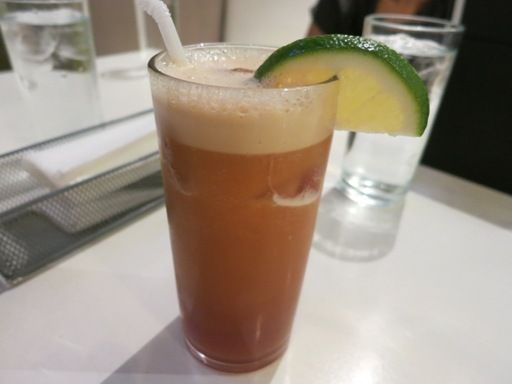 Iced tea, Php60.00
We ordered just one glass of iced tea for Justin, but hubby and I managed to take a sip or two, and believe me when I say, that their iced tea was delicious.
Kulinarya Kitchen
Ground Floor, Power Plant Mall
Poblacion, Makati City
(02) 898-1738