We were at La Salle Green Hills last Saturday, November 17, 2012 to join the Family Day activity of Kinder 2 pupils. We had our lunch and afternoon snacks there, and we chose to buy food from Leng's Rice Toppings and Brothers Burger, two food concessionaires whose stalls were among the many lined up outside St. Benilde Cafeteria.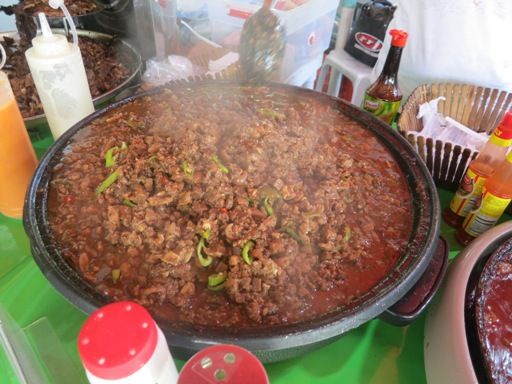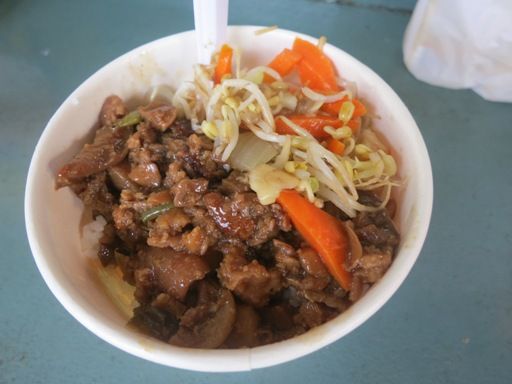 Pork Sisig from Leng's Rice Toppings, Php80.00
Php80.00 is not bad for rice with pork sisig and veggies. The sisig was slightly spicy, which hubby and I both liked, but I find it a bit salty for my taste. They also used a lot of pork skin and pork fat in this pork sisig. I still prefer my sisig to be made from pork's ears and head. Surprisingly, hubby enjoyed this pork sisig very much.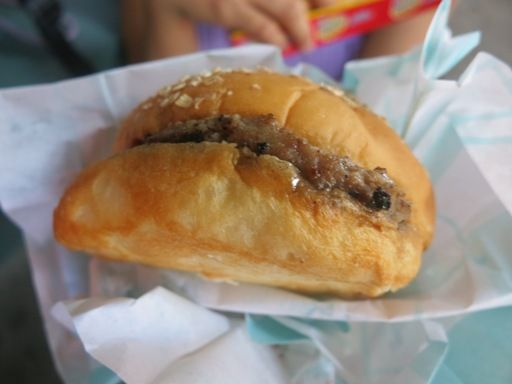 Baby Brothers Burger, Php85.00
This is flame-grilled beef burger with sliced cheese, mayonnaise and ketchup on a toasted oatmeal bun. I haven't eaten at Brothers Burger before, so I was really excited to try it. To be safe, we bought the cheapest burger on their menu, the Baby Brothers Burger. It was tasty, but it was too small for me. We should have ordered the bigger and pricier items on their menu as they have veggies in them; we'll do that next time because hubby and I love burgers with veggies.